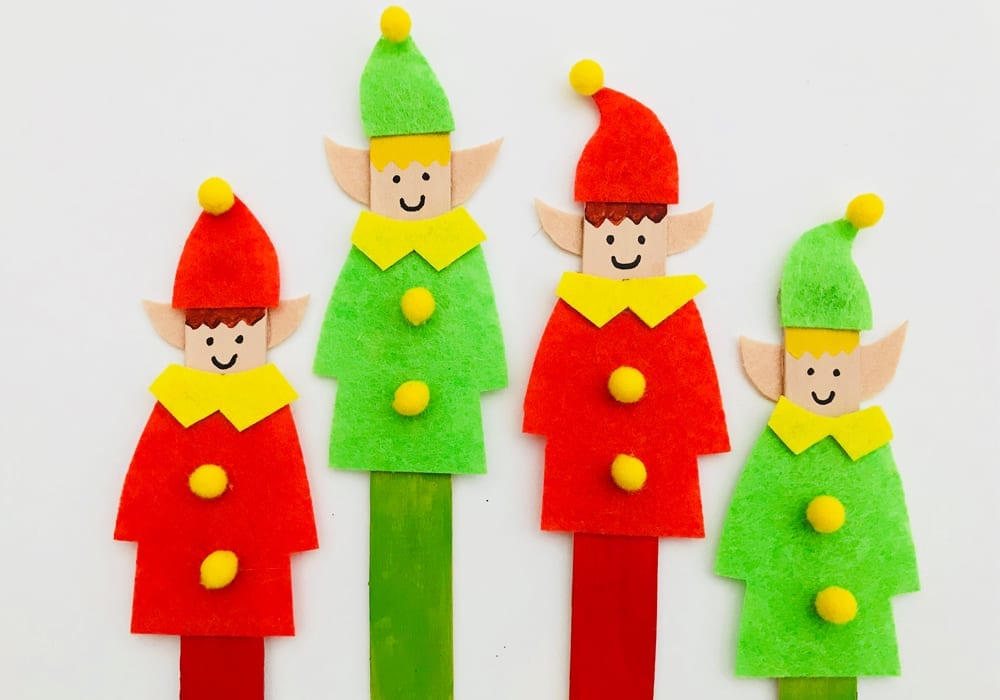 It's a busy time of year for Santa's elves, who are counting down to Christmas day and rushing to get all the toys ready on time.
Your child could remember their little elves in the North Pole by making this popsicle stick elf craft! With their pointy ears and pom pom hats they are the cutest elves in town.
As well as being a lot of fun to make, these elves can decorate plant pots or Christmas trees or even be used as decorations on Christmas lunch spreads.
Summary:
Time: 10 minutes
Age: Little kids to Big kids
Difficulty: Easy peasy
1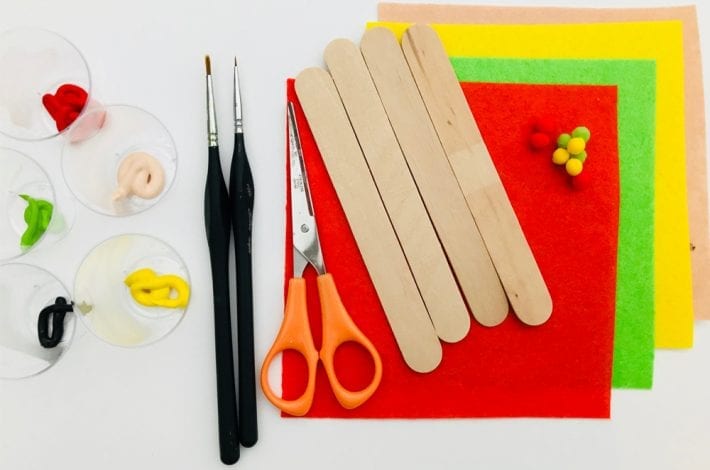 1
You will need:
wooden lollipop sticks
paint – black, pink, green, red, yellow and brown
paint brush
felt
scissors
strong glue
tiny pom poms
2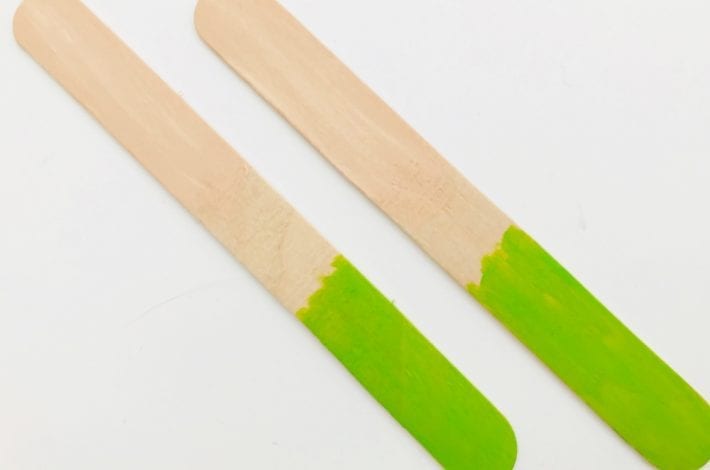 2
Step 1: Paint the top and bottom of the popsicle
Paint the top half of your lollipop stick in a peach colour and the bottom half in the colour that your elf's outfit will be.
This little elf is going to be dressed in green so we painted the lower half of our lolly stick in that colour.
3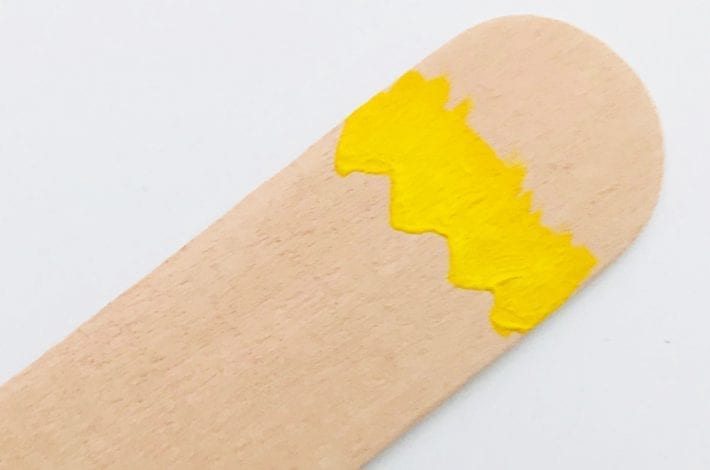 3
Step 2: Paint on some hair
Near the top of your stick paint on a hairline.
The top of the stick will be covered up by the elf's hat and so there's no need to paint this bit. You just need to paint a little fringe of hair that will peek out under his hat.
4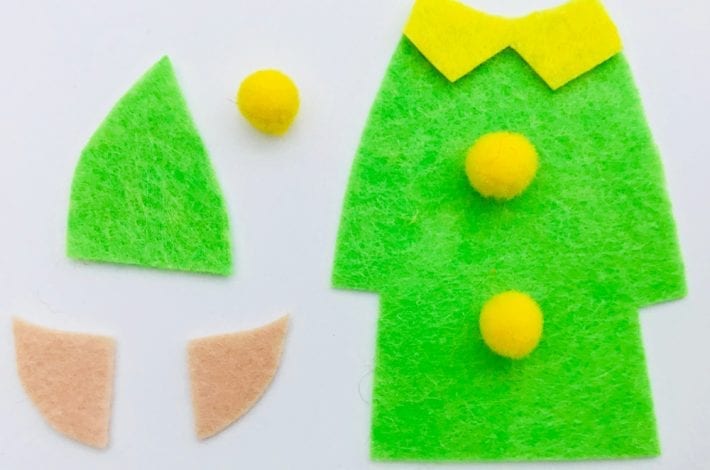 4
Step 3: Cut out some clothes
Cut two little pointy ear shapes from peach coloured felt.
Then cut a hat shape, a jacket and the lapels on the jacket. For each elf you will also need 3 tiny pom poms.
5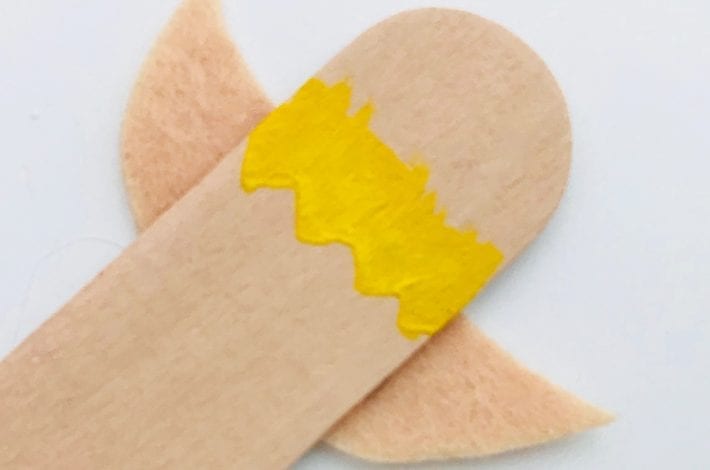 5
Step 4: Glue on the elf ears
Glue the pointy ears to the back of your lollipop stick. You could use a glue gun or PVA glue.
6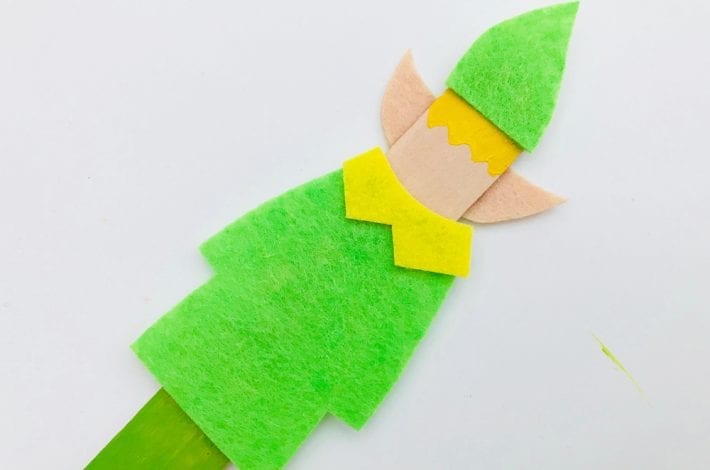 6
Step 5: Stick on the clothes
It's time for your little elf to get dressed. Glue on his hat and jacket and then stick the little collar on too.
7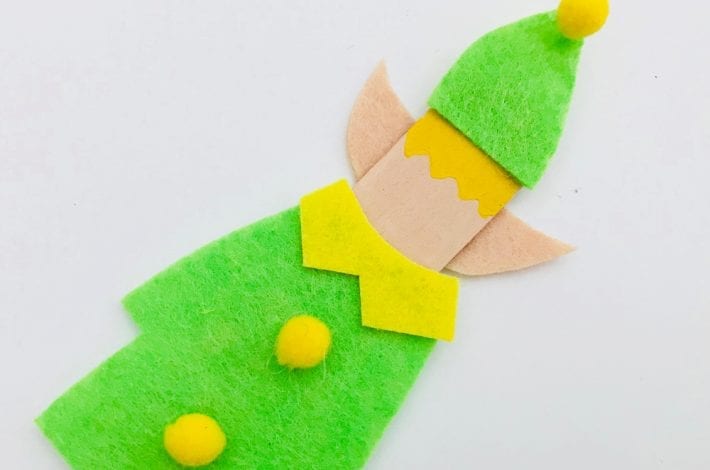 7
Step 6: Add the pom poms
Glue one pom pom to the tip of your elf's hat and 2 little pom pom buttons to his jacket.
8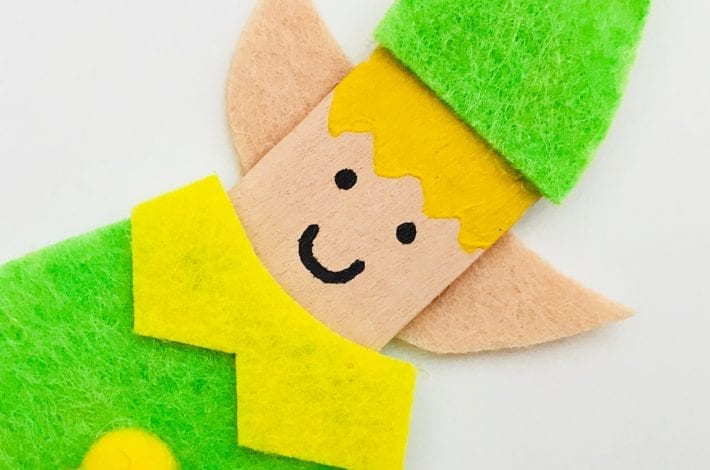 8
Step 7: Make your elf smile
All your elf needs now is some eyes and a smile. You can paint these on or use a black Sharpie instead. Your cheeky elf is now ready to get to work in Santa's workshop.
Enjoy the elf craft fun this Christmas!