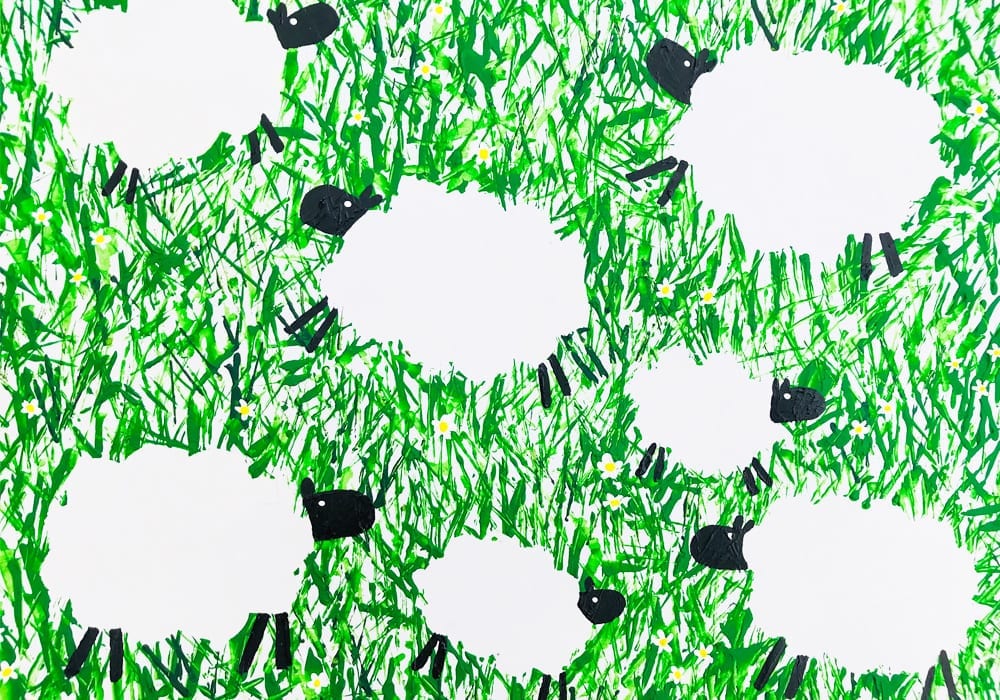 Spring has sprung and we've got the perfect dancing sheep craft for toddlers and kids.
Use card cut outs to make their bodies and then use the edge of a piece of card to print on the 'blades of grass' in their spring meadow.
It's a nice easy craft for little ones. They will love lifting the sheep shapes to reveal the magic that lies beneath.
Summary:
Time: 15 mins
Age: Toddlers to Little kids
Difficulty: Easy peasy
1
1
You will need:
Paper
Card
Scissors
Paints: green, black and white
Paintbrushes
A bowl of water
2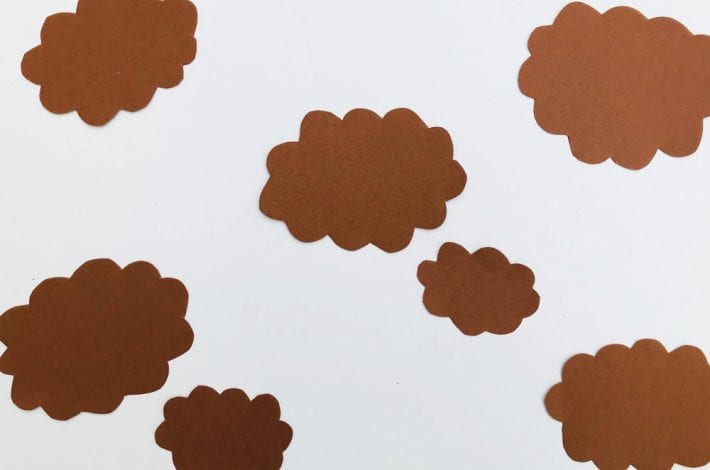 2
Step 1: Cut out cloud shapes
Cut out a few cloud shapes from paper. These will make your sheep's bodies. We made some bigger shapes and some smaller ones, for the baby lambs.
3
3
Step 2: Dip and stick
Take each little cloud shape and dip it into a bowl of water.
When it's wet stick it down to the piece of card that you are using as your background. Dip each cloud shape and place it on your card.
4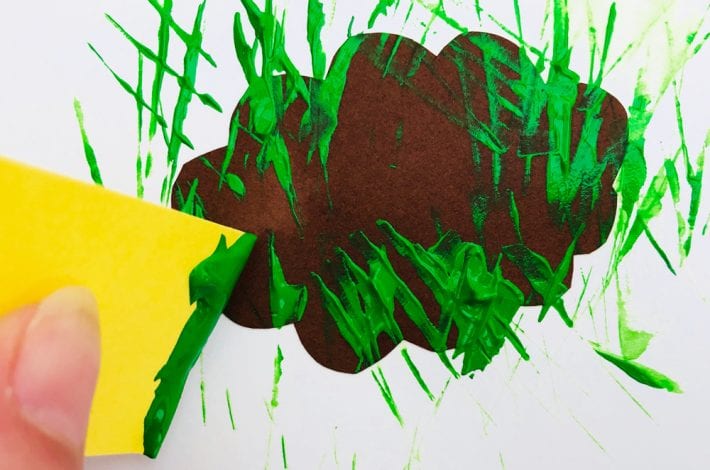 4
Step 3: Print the green grass
Cut a little rectangle of card. Dip the thin edge of the card into green paint and start printing little lines all over your card. Go round each of the sheep shapes, adding more and more prints until you have covered the whole sheet.
5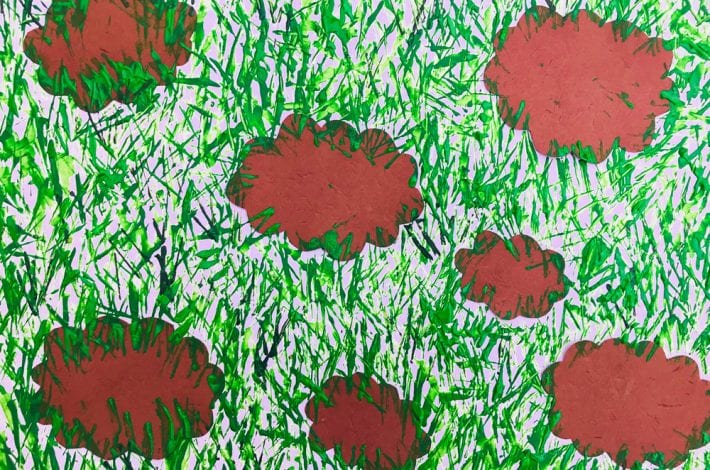 5
Step 4: Your meadow is ready
Here's what your painting will look like once you've printed the green grass all over the sheet of card.
The sheep look a bit odd right now but don't worry. You'll soon reveal their white fluffy outlines.
6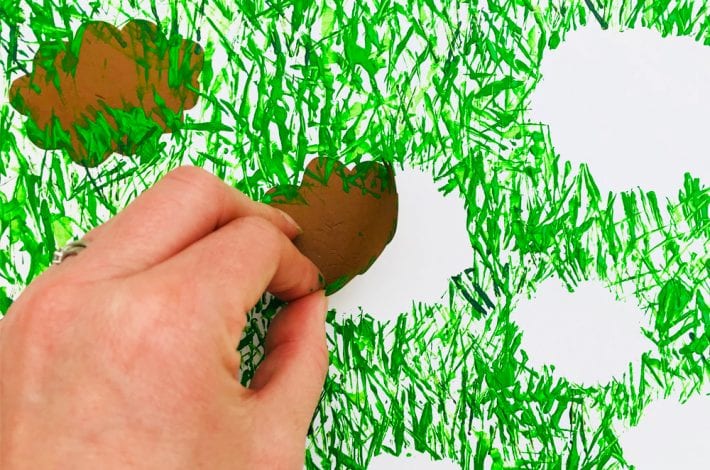 6
Step 5: The big reveal
Now for the exciting bit.
Carefully lift off the cloud shapes of paper to reveal the white fluffy sheep bodies below.
7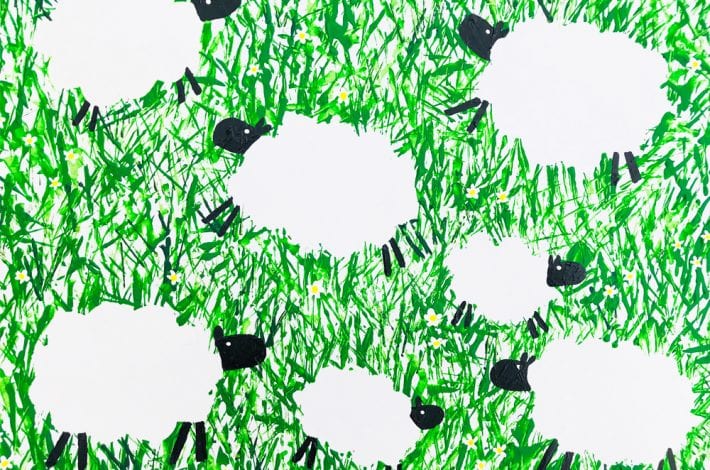 7
Step 6: Bring your little lambs to life
Paint heads, little ears and legs onto each lamb to bring them to life.
Once the black paint is dry add a tiny white dot for the eye.
We also painted a few daisies in the grass meadow, for a bit more spring magic.
Now all you have to do is decide where you will hang it up on your wall!