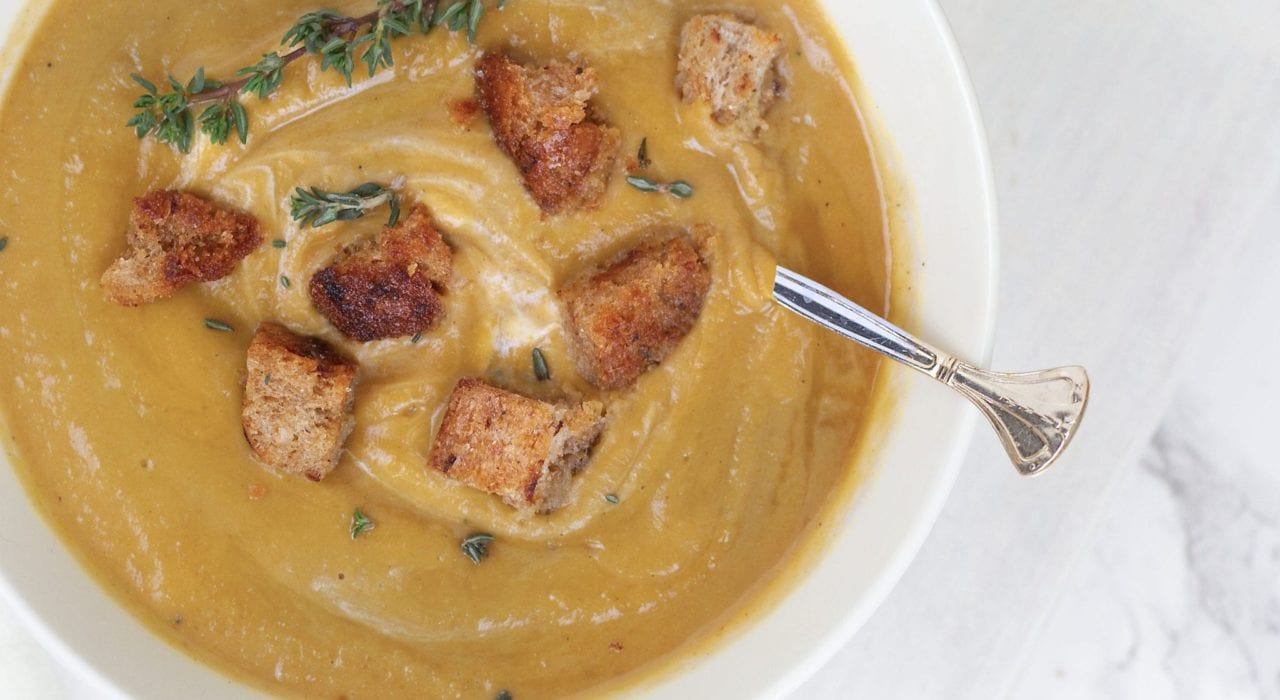 This creamy chestnut soup makes for the perfect meal on a blustery winter's day or a great starter to a Christmas feast. The earthiness of the chestnuts meets with the creaminess of the cream cheese to give a delicious taste. By using cream cheese in the place of double cream, this warming soup is lighter than other recipes. Serve with a sprinkling of our thyme croutons for some added crunch.
Summary
Prep: 10 minutes
Cooking: 20 minutes
Ages: Toddlers to Teens
Difficulty: Easy peasy
Makes: 4-6 bowls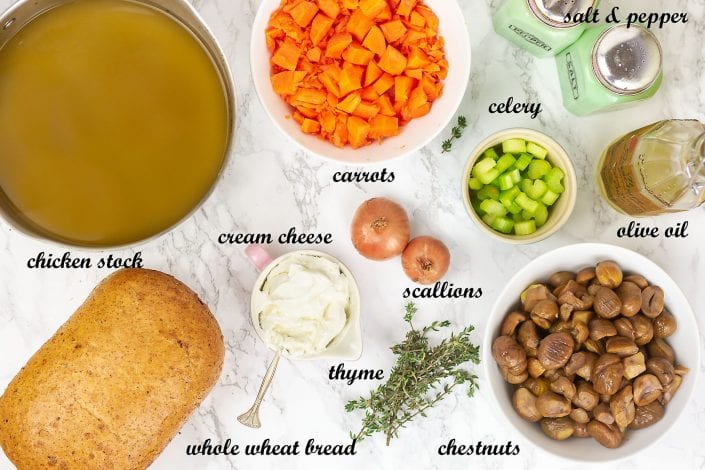 Ingredients
Chestnut soup:
600 grams of cooked and peeled whole chestnuts
3 pints of low sodium chicken stock
2 sticks of celery trimmed and chopped
2 shallots, chopped
2 small carrots, peeled and roughly chopped
½ cup of cream cheese at room temperature (6 Tablespoons)
Salt and freshly milled black pepper to taste
For the croutons:
4 Tablespoons of olive oil
4 slices of whole wheat bread cut into cubes
1 Tablespoon of finely chopped fresh thyme leaves
Instructions
Place the chestnuts, celery, shallots, carrots and chicken stock in a large saucepan.
Simmer for 20 minutes over medium heat.
While the soup is simmering, begin to make the croutons
Cut the whole wheat bread into small cubes. Fry in olive oil and thyme until they are crispy and golden. Set them aside until the soup is finished.
After 20 minutes take the soup off the heat and allow it to cool slightly.
Using a sieve and a large bowl, drain your soup. Keep the liquids from the soup in the bowl, and the solids will be in the sieve.
Put the solids in a blender and blend until smooth.  Gradually begin adding the reserved liquid until the soup is the desired consistency.
Add the cream cheese a spoonful at a time and blend until it makes a creamy soup.
Sprinkle the croutons over the soup and serve in warm bowls.
Creamy chestnut soup – our step by step guide:
Put the chestnuts, celery, shallots, carrots and chicken stock into a medium sized saucepan and boil for 20 minutes.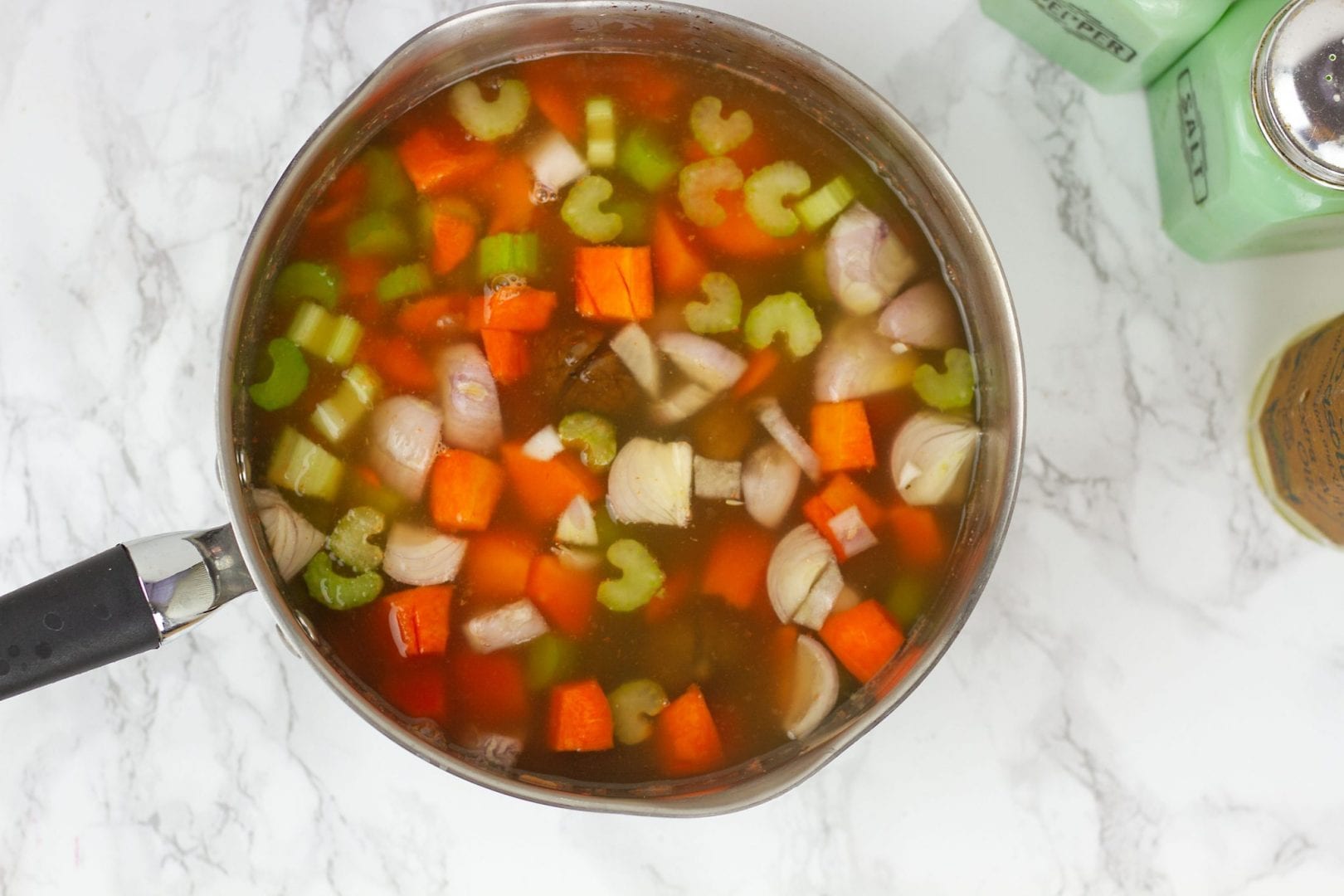 While your soup is cooking, cut your bread into cubes for your croutons.
Heat the olive oil in a medium sized fry pan and fry your croutons with your thyme and a pinch of salt.
Toss them around in the oil until they are crunchy and browned.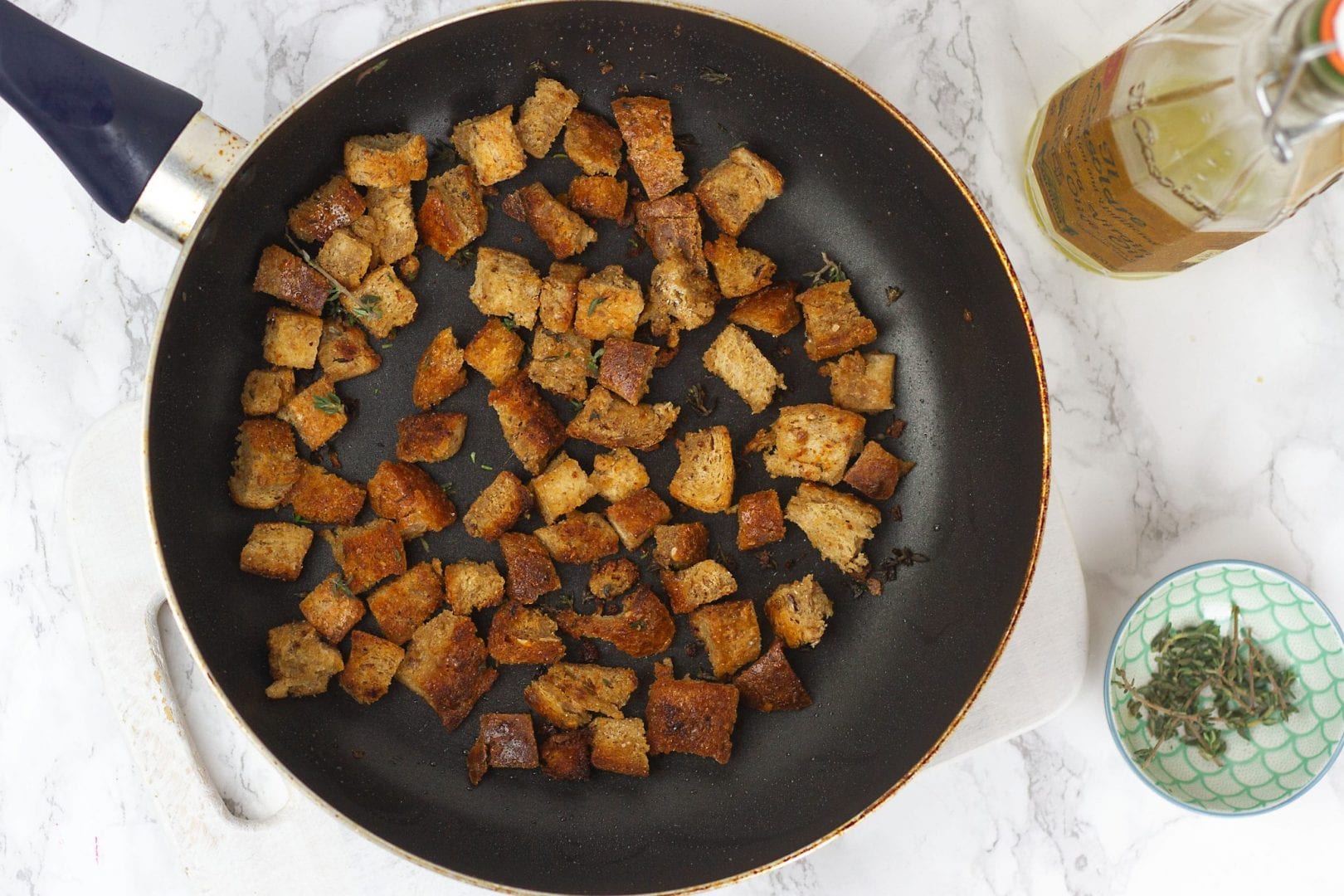 After 20 minutes, drain your soup through a colander or sieve over a bowl so that you can reserve the liquid.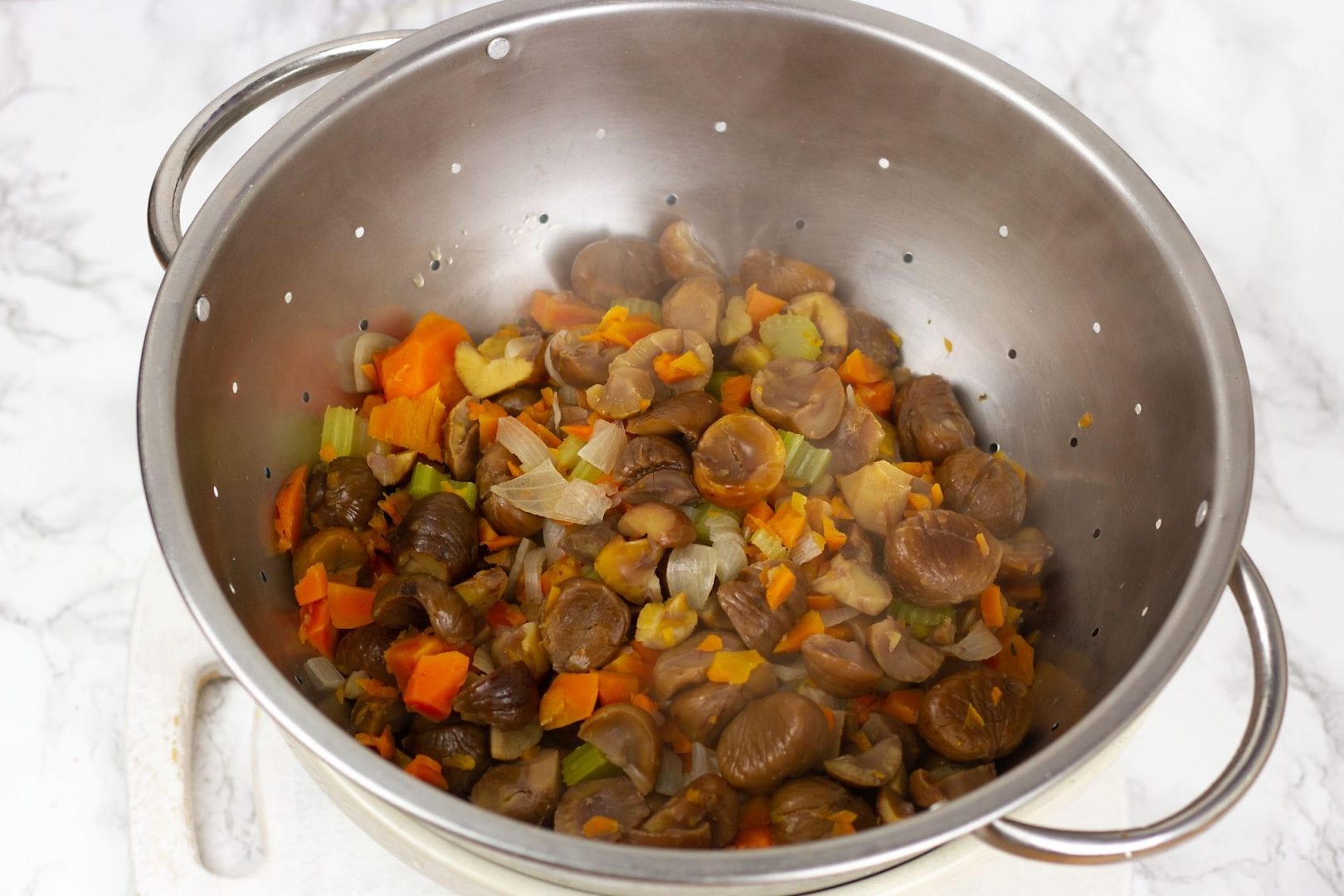 Don't throw your stock away. Save it. We'll use it in a second.
Put all of your soup ingredients except the stock into your blender.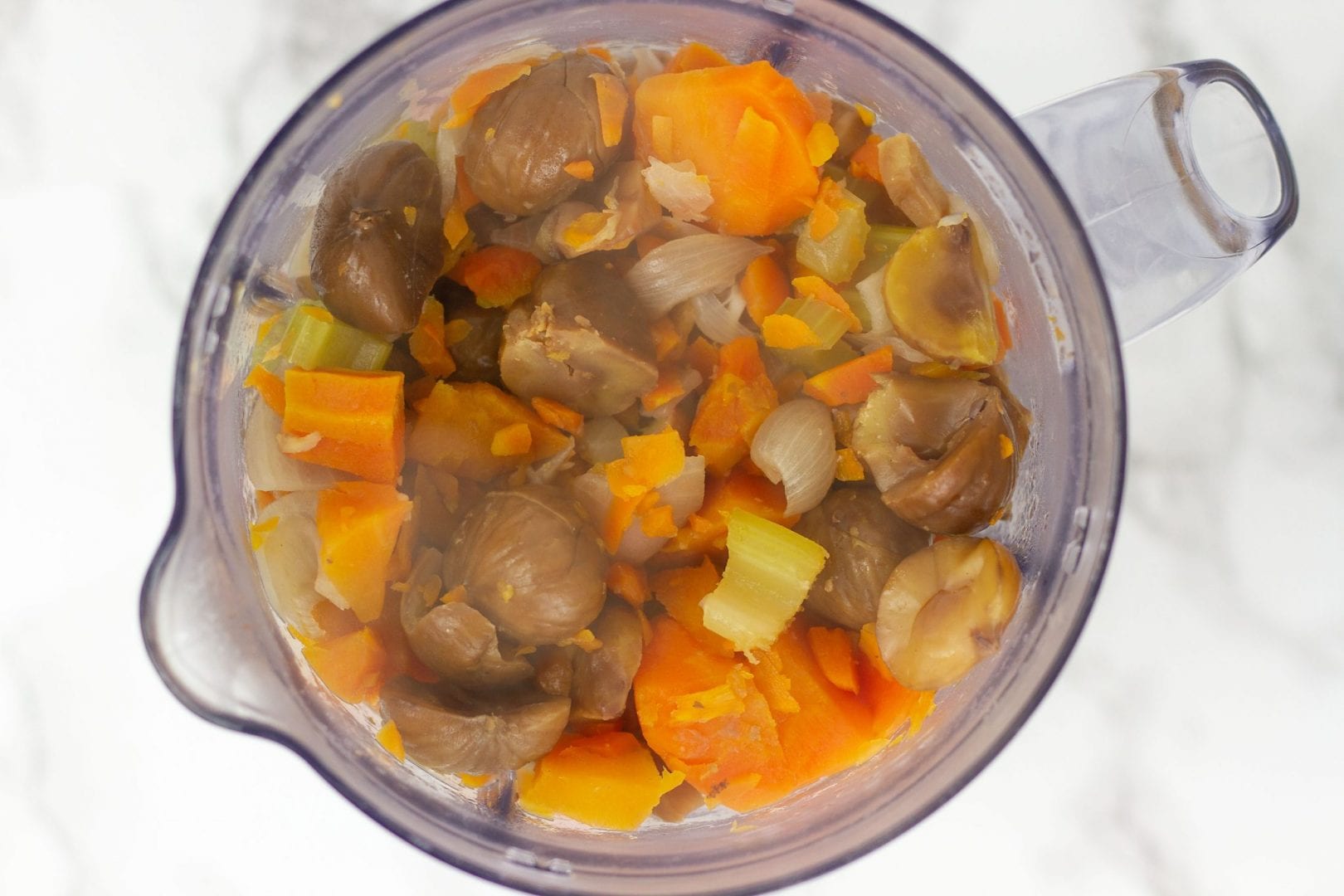 Begin adding your stock to your blender.
Keep adding stock until your soup is the consistency that you want it.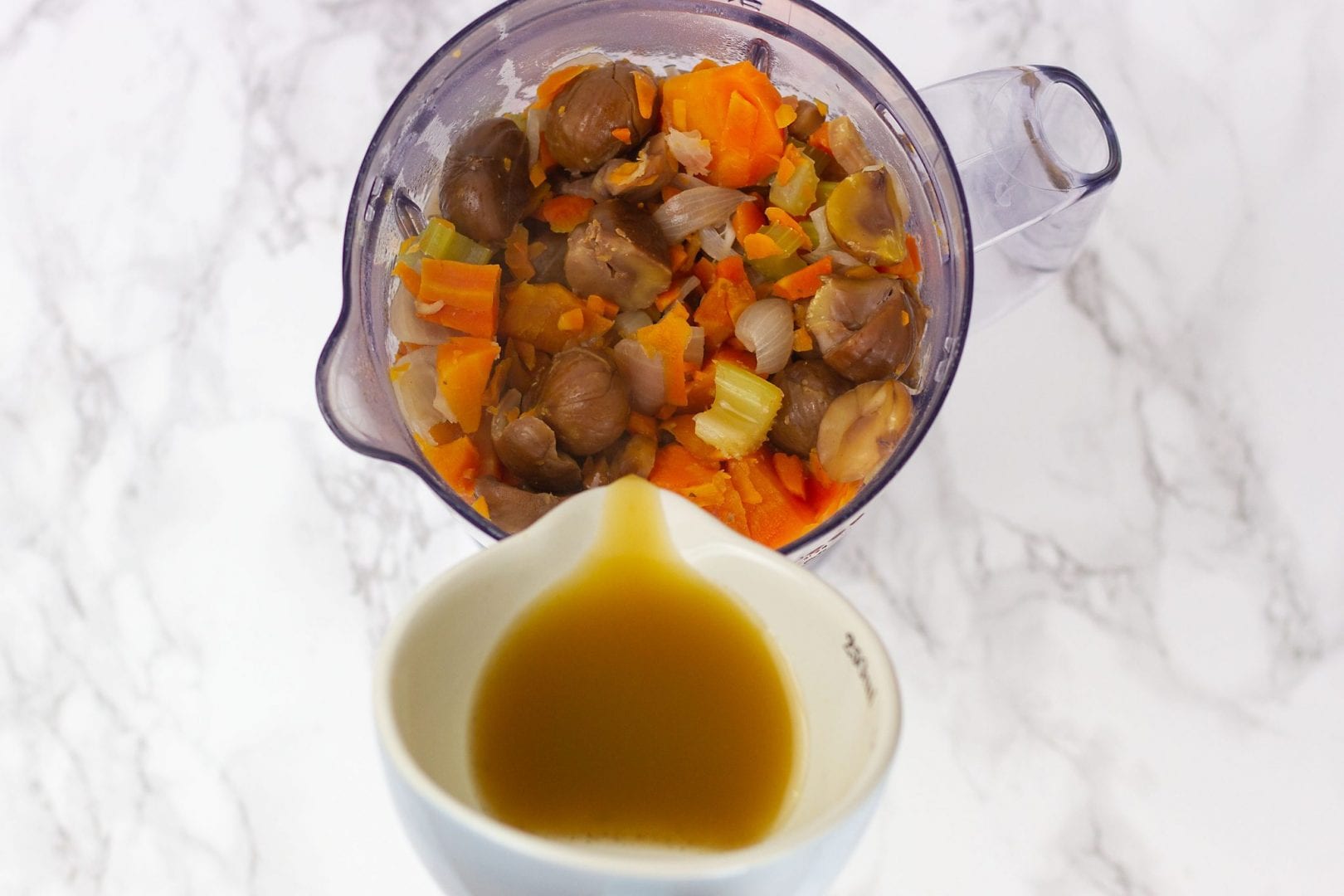 Now add your cream cheese a spoonful at a time.
Keep mixing until all of the cream cheese is incorporated into your soup.
Season your soup with a little bit of salt and pepper if desired.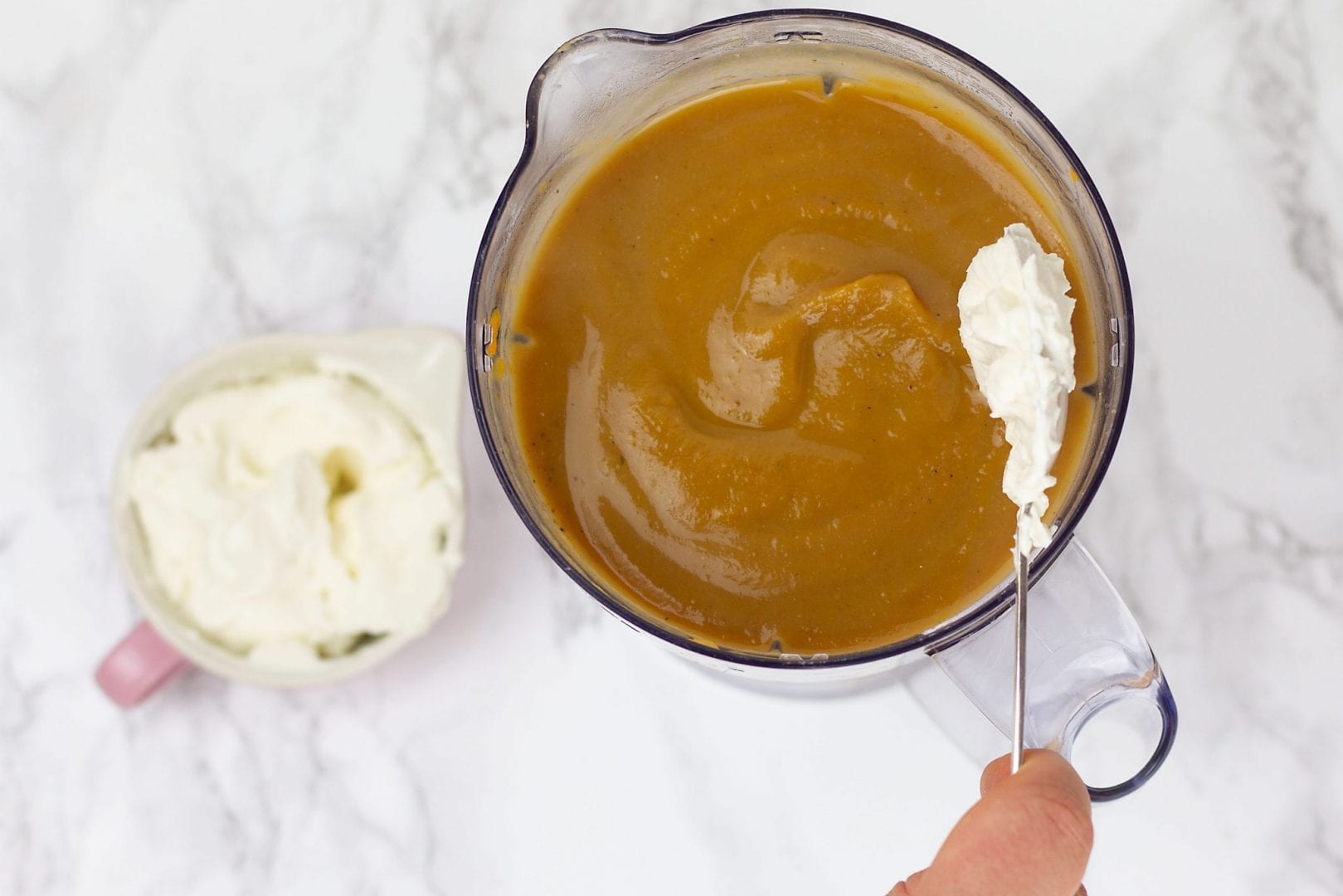 Serve with your thyme croutons in warm bowls!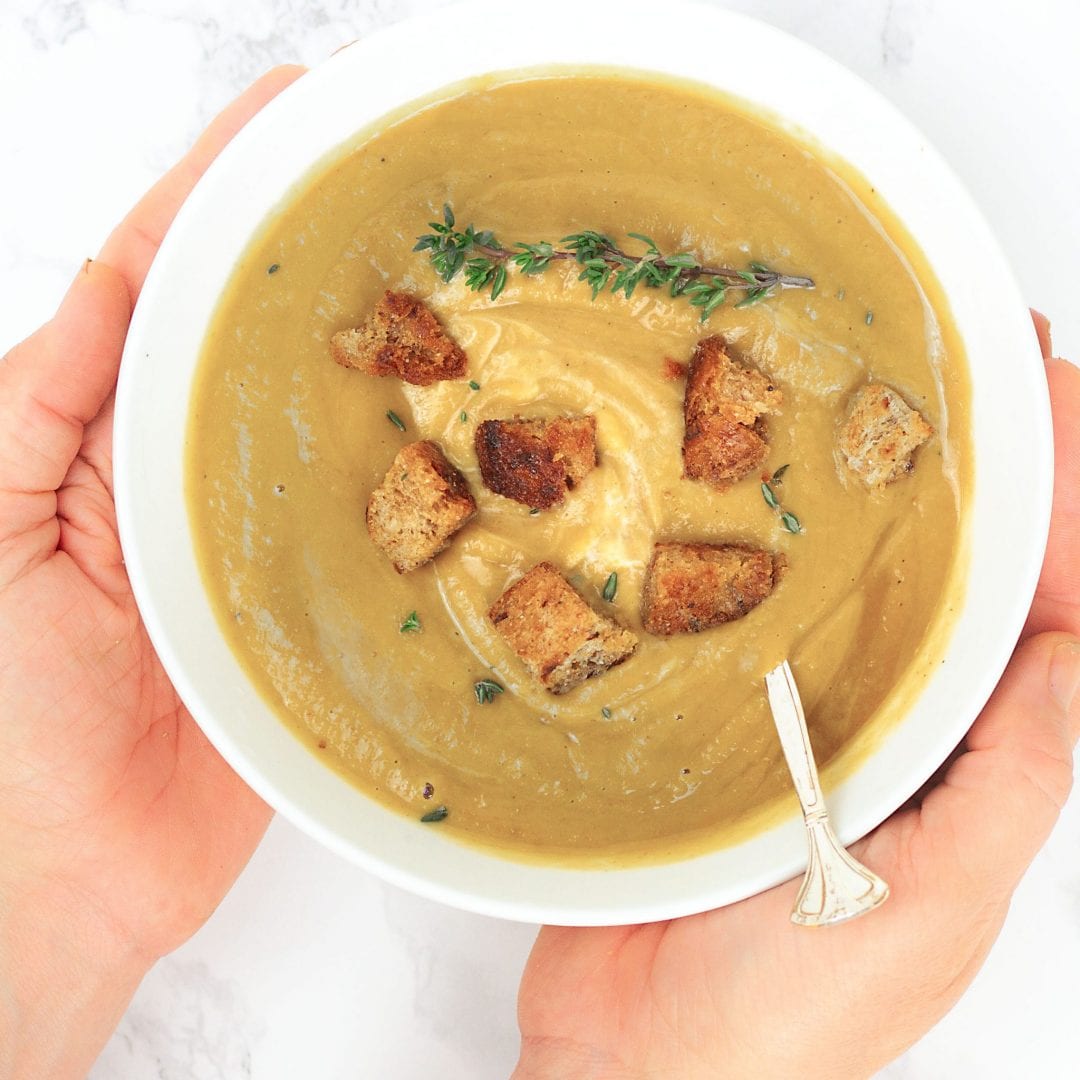 Or offer up as a starter to a Christmas feast!