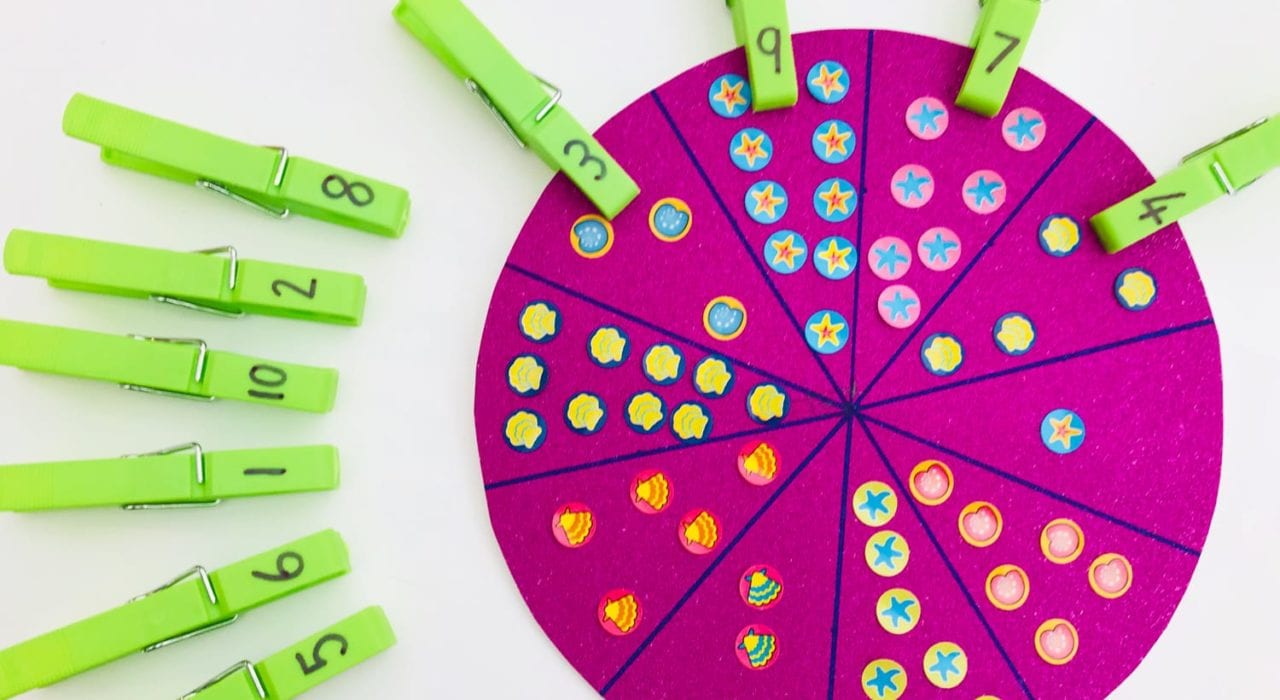 These counting wheels are a fun activity for children who are beginning to count. It also develops their fine motor control as they use the pegs. The counting wheels are quick and easy to make at home. Your child will enjoy using them again and again as they have fun trying it out with different numbers.
1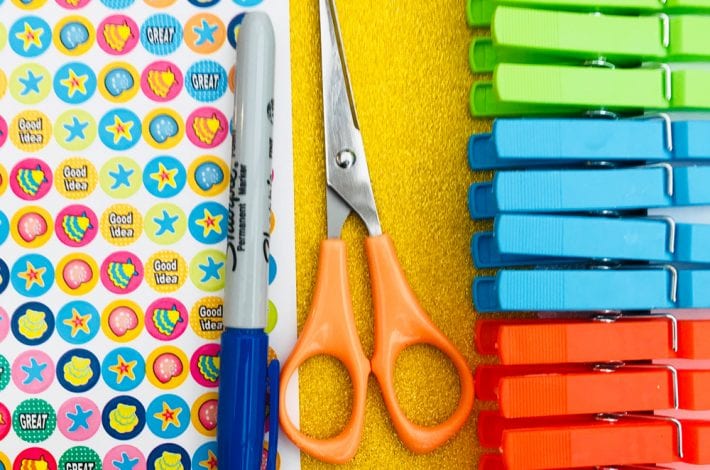 1
You will need:
Card
Scissors
Pegs
Stickers
Protractor (optional)
Sharpie/permanent pen
2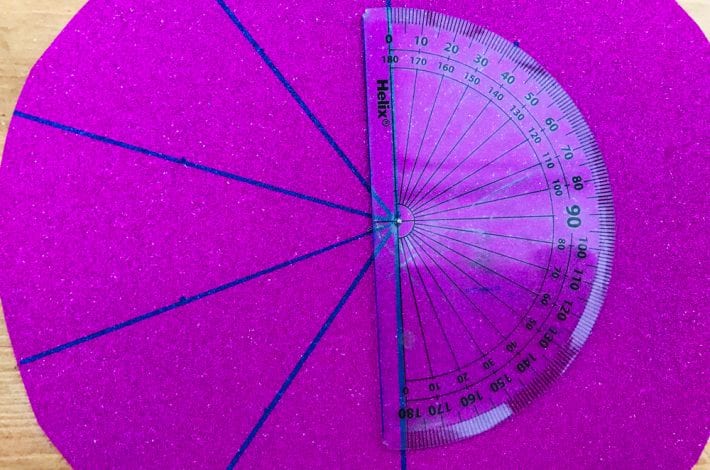 2
Step 1: Cut out your wheel
Use something round as a template to draw round and then cut out a circle from your piece of card.
Find and mark the centre with your pen and then start drawing lines to divide it into ten sections.
You might want to use a protractor to measure 36 degrees for each section.
3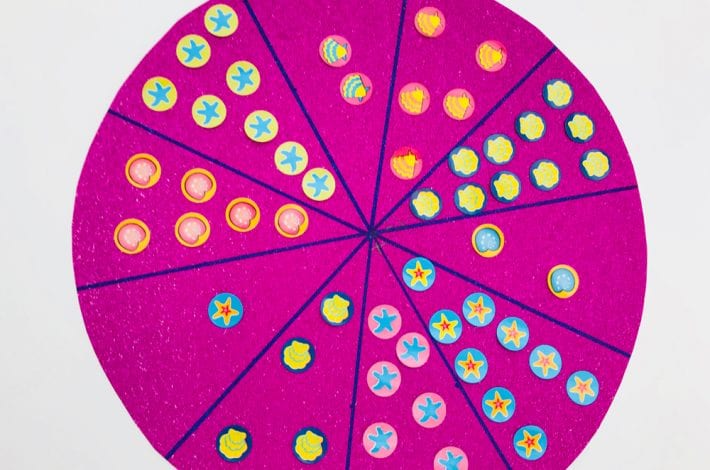 3
Step 2: Get sticking
We used a sheet of little stickers to make our wheel.
You could also use a stamper or even glue down little buttons or sequins.
In each segment of your circle place stickers for your child to count, from 1 – 10.
4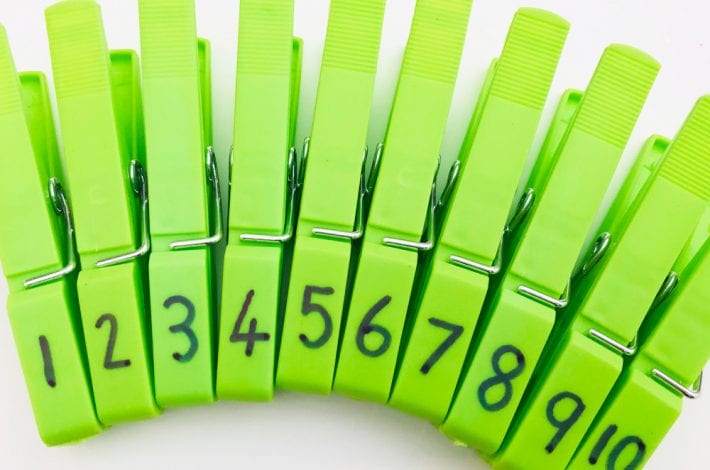 4
Step 3: Prep your pegs
Using a Sharpie or permanent marker write the numbers 1 – 10 on your pegs.
5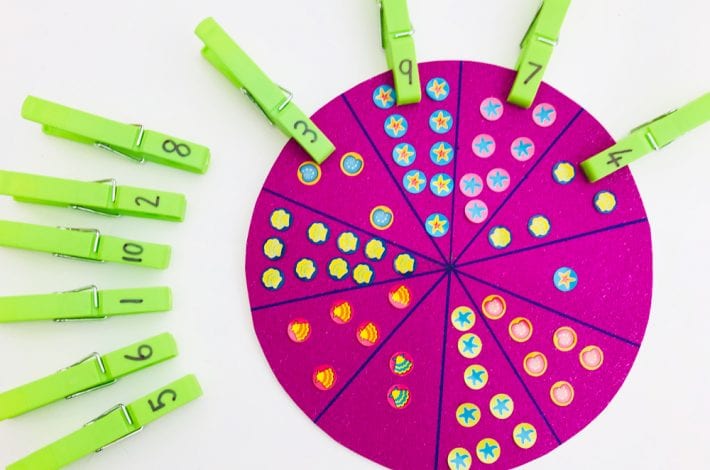 5
Step 4: Your wheel is ready
Now your wheel is ready for your child to have some counting fun.
They simply have to count how many stickers they see in each segment and choose the right peg to pop onto the edge of the wheel.
When they get it right you an let them know they're doing a great job!
6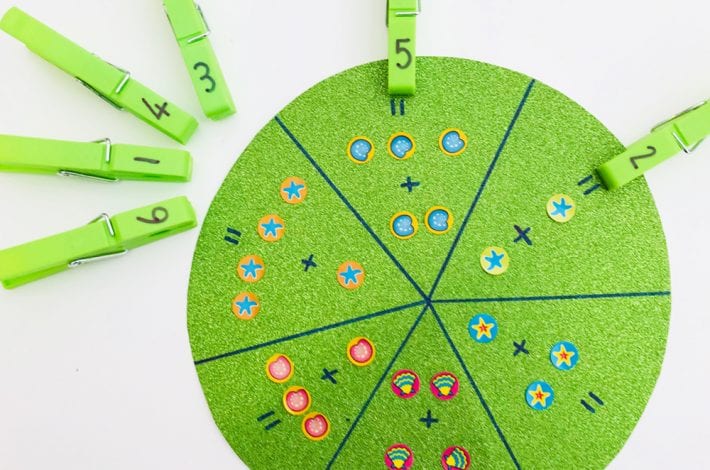 6
Step 5: Extension activity
When your child begins to learn addition and number bonds to 5 or 10 you can make Adding Wheels, using the same technique.
This time place stickers for your child to add together in each segment.
Enjoy number fun with your counting wheels!