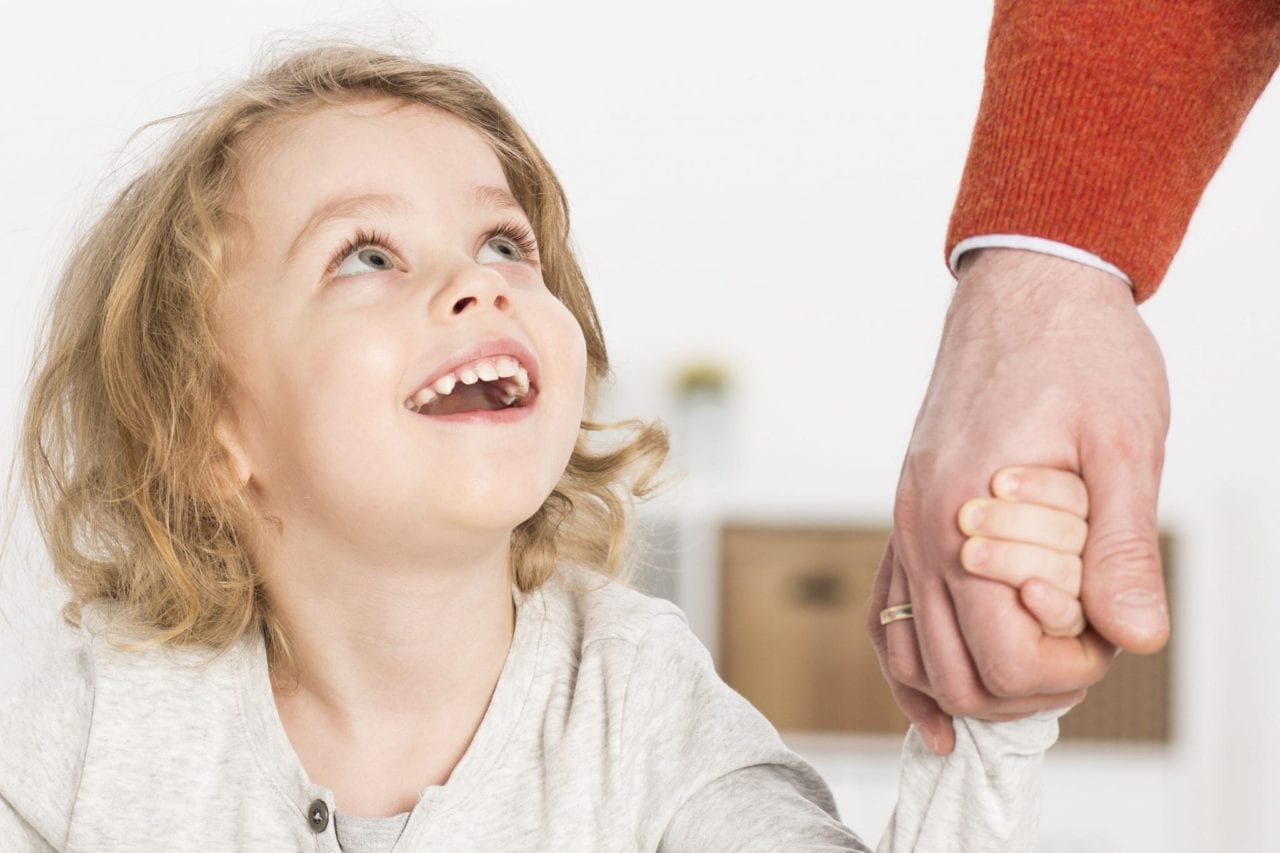 You are your child's first teacher. From the moment they are born your child looks to you for clues about how to be.
Children are natural mimics too and copy what you do more than what you say. The things they learn and habits they adopt early on may have a big effect on the way they live their lives later.
With that in mind here are 20 things your child should see you doing.
1
1
Asking for help 
Our children see us as invincible. It can be a bit scary when we can't handle a situation but asking for help teaches us valuable lessons too.
It might be asking our partner to help out more at home, or asking someone for directions because we're lost.
Watching us seek help when we need it shows them that it's OK to ask. And we all know that there are so many times in life when we all need a little help from our friends to get by.
2
2
Respecting our environment
Today, more than ever before, children are finding their voice on climate change. They're standing up and making their stance heard as we face this crisis.
We too can show our children we are doing our bit to save our planet.
Whether it's by recycling, saying 'No' to single use plastics, or by looking for greener ways to live our lives.
3
3
Handling money responsibly
If your child sees you budgeting and managing your money they will see that it's a necessary and important task. After all, they too will have to do it all too soon.
By watching you writing out your weekly or monthly expenses, they learn how to plan ahead.
By seeing you take care with where you spend your money, they learn that it has a value and shouldn't be wasted.
By watching you choose between something you want and something you need, they learn that they can't have everything they want, when they want it.
Whatever your own values are when it comes to work, spending and savings, they can learn all sorts of lessons from you about money and how to handle it.
4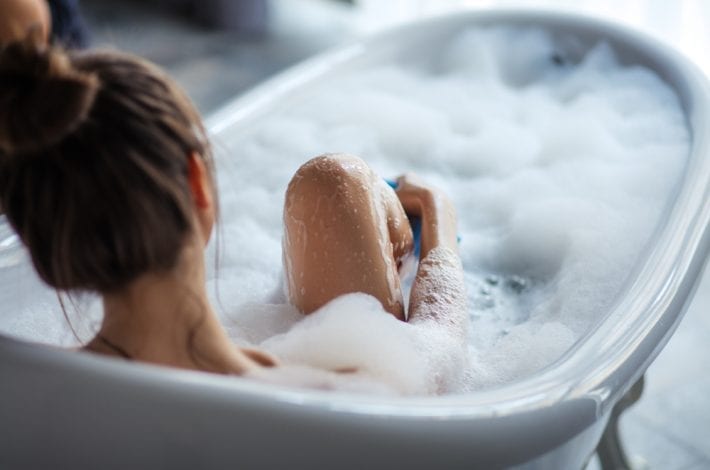 4
Making space for 'me-time'
If your child sees you take care of yourself then they will realise how important this is. Especially when life gets tough.
As they get older they will know that 'me-time' is something that should be a priority for themselves as well.
It teaches them how to destress and unwind. And it can reset their batteries and help with their mental wellbeing.
Rather than just relaxing, 'me-time' is an important lesson to learn.
5
5
Saying sorry
Everyone makes mistakes. The important thing is to say sorry afterwards.
If our children see us say sorry, they're more likely to learn how vital this is.
When we have a tough day and are grouchy or short tempered with our kids, saying sorry goes a long way. 
6
6
Hugging and kissing
Love is like the wind, you can't see it but you can feel it. Nicholas Sparks
Children thrive on love. All the little things you do each day to make them feel loved and valued and special, go a long way.
The hugs and kisses. The way you make them feel cherished. It's not one thing but a myriad of ways you show them you love them.
7
7
Walking about naked
Whether your child should see you naked is a debate that raises its head again and again in the media. In a recent discussion on Good Morning Britain opinion was divided.
Some think it 'crosses boundaries' and can leave children 'scarred for life'. Others think it's 'natural' normalises the human body, lumps, bumps and all. One mum said:
I have 2 young daughters (9 and 7) I sometimes walk from my bedroom to the bathroom naked. I think it's important that they see I'm comfortable in my body and that I'm definitely no size 10 model.
No matter what shape or size you are, no matter how many bits and lumps and bumps you have, talk positively about your body.
Or, more importantly don't talk negatively about it.
This alone can teach our children to love their body and have a positive body image.
8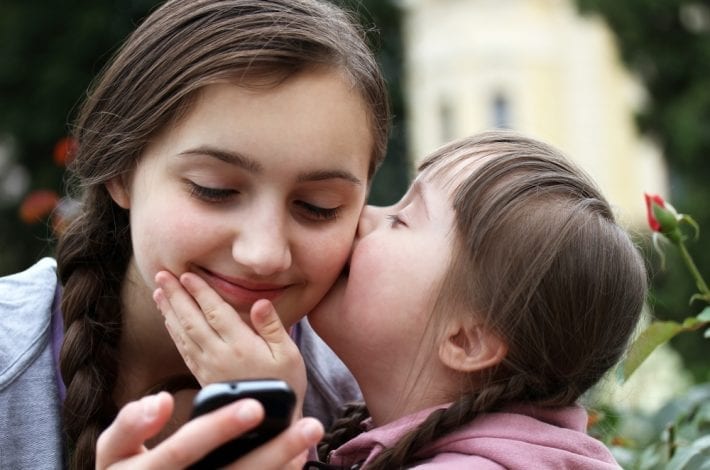 8
Looking up from our phones
Screens are part of our lives. They're also one of the things parents and children battle over most.
We can't expect our children to put down their phones and screens if we are constantly picking up our own.
The most powerful way to teach children about limiting screen time is to lead by example. And you'll be surprised how much you enjoy being in the moment without screens around. 
9
9
Reading
Children are made readers on the laps of their parents. Emilie Buchwald
A love of reading is one of the most powerful gifts we can give our children. Stories can spark their imagination and fuel their learning.
A book can provide a child with a friend when they feel alone or unsure. Sharing books with children right from when they're tiny is one of the most wonderful things to do.
By seeing you read yourself, children learn that curling up with a book is a natural part of life and one of its greatest pleasures too.
Related: How to foster a lifelong love of reading in your child
10
10
Crying
It's natural to want to shield kids from the unpleasant parts of life. There are times that we should. But it's also OK to (sometimes) cry in front of your children.
It can help normalise their own feelings. And make them realise that it is OK to show sadness, rather than bottling it up.
Make sure you talk about it afterwards to explain your feelings and what happened. They can understand that crying occasionally is a normal part of life.
11
11
Showing respect to our partner
One of the things your children will see most is how their parents treat one another. How they speak to and behave towards one another.
This provides and important blueprint for how your child views relationships. It can have a big impact on how they shape their own relationships in later life.
Daniel L. Buccino, a clinical social worker and cofounder of the Baltimore Psychotherapy Institute, explains:
The most important relationship in any family is the marital one, and the best thing parents can do for their children is to love one another. By making the effort to value each other, parents teach their children important lessons about intimacy, conflict, and balancing work and home.
12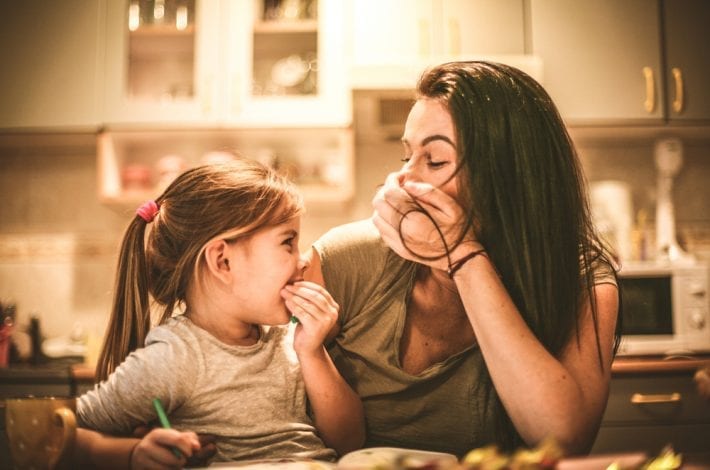 12
Playing
We don't stop playing because we grow old; we grow old because we stop playing. George Bernard Shaw
Play and the joy of playing is part of childhood. It's how our children learn. And its pure joy.
It's all too easy, as grown ups, to forget how to play. Our children can ignite this within us again.
Being playful and silly and fun shows our children how important the joy of play is.
They love nothing more than when we get down to their level and play with them. And when we step outside the daily grind and play they love it even more.
13
13
Exercising
We want our children to be happy and healthy and part of that is encouraging them to be active.
If they see us enjoying walking and exercising then it can encourage them to do the same. Children have a natural enthusiasm for the great outdoors and for jumping around!
So get walking, jogging or jumping and your children will follow your lead.
14
14
Loving to learn
If we succeed in giving the love of learning, the learning itself is sure to follow. John Lubbock
Children are like sponges who soak up all the learning experiences we give to them. When they see you loving learning too, the message is even more powerful.
If they see your own passion for learning, they'll find it hard not to follow in your footsteps.
15
15
Going out of our comfort zone
As grown-ups, it's easier to stay within our comfort zone. But when we face challenges, we teach our children how to find strength and bravery within.
By seeing us face and overcome challenges, our children learn valuable lessons about persistence and resilience.
16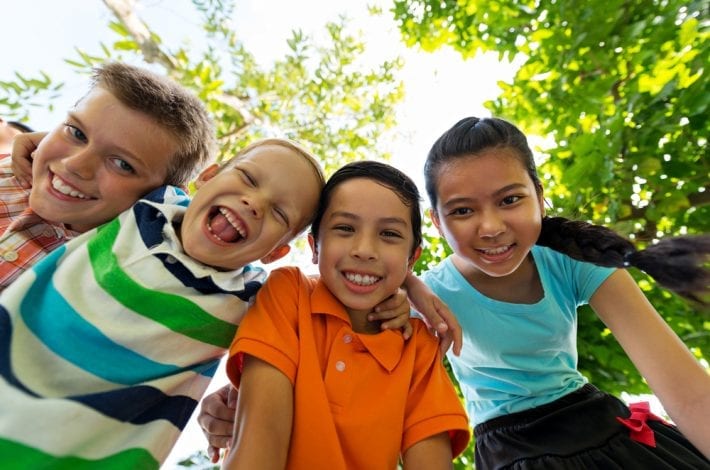 16
Accepting others and being inclusive
Our children learn a lot about values from what we show them.
As children they accept every other person they meet as another human being and their equal.
If we can show them that we believe this is true, it can reinforce this powerful message.
To accept and be friends with other children. No matter their skin colour, their gender, their sexuality or their religion.
17
17
Saying 'I don't know' when we're not sure of the answer
Our children look up to us as the oracle. But we don't always know the right answer.
When we're stumped it's OK to let our kids know that we don't know. And to help find the answer together.
It teaches them a valuable learning lesson that they won't know everything. But that there are ways they can find out what they want to know.
18
18
Doing kind things for those in need
Kindness is free – let's pass it on Unknown
We all want our kids to be kind. One of the most powerful ways we can teach them is by showing them the way.
Let them see us being kind to them and to others. Let them see us making small gestures of kindness to people we meet. And they'll follow suit.
19
19
Saying please and thank you
A parent can give a child no greater gift than beautiful manners. Hakim
Children learn manners from their parents. If you use good manners then your child will soon do the same.
20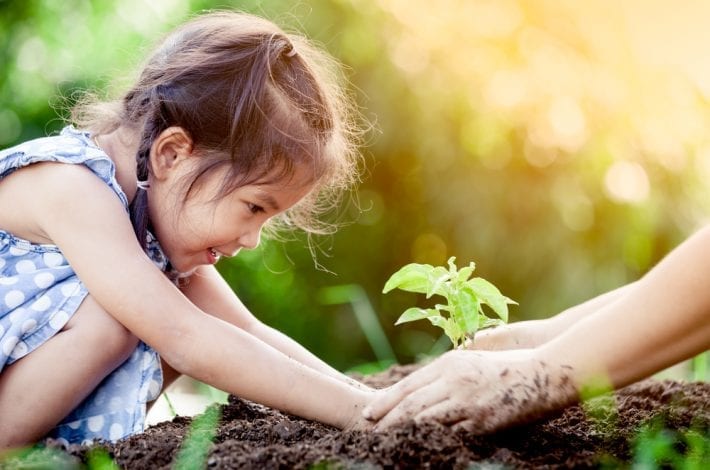 20
Being a nature lover
Spending time in the great outdoors has so many benefits for children.
It lets them explore, take risks, discover and imagine. As a parent you play a big part in showing them the wonder of nature.
Enjoy it together with walks, hikes or country rambles.
Kids will always mimic you. The little things you do build up to show your child how to be and what to believe in.
Use it as a positive force to help them learn from you.