Playtime Learning
Caterpillar Phonics Activity with Free Printables
Is your child learning their first letter sounds? If so this is a great activity to help them.
The wriggly caterpillar is hungry for words that begin with their letters. 
Can your child match the letter sound on the caterpillar's mouth, to the picture that begins with that letter sound?  
Print out the free activity sheets to begin.
Summary:
Time: 15 minutes
Ages: Little kids to Big kids
Difficulty to make: Easy peasy
Skill: Phonics, Letter Sounds
1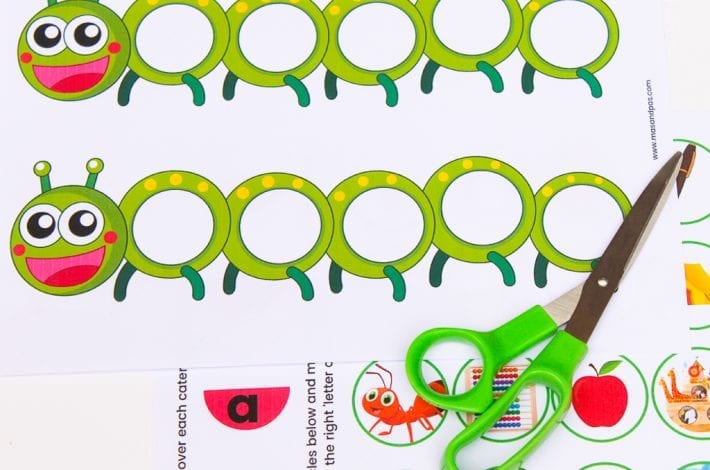 2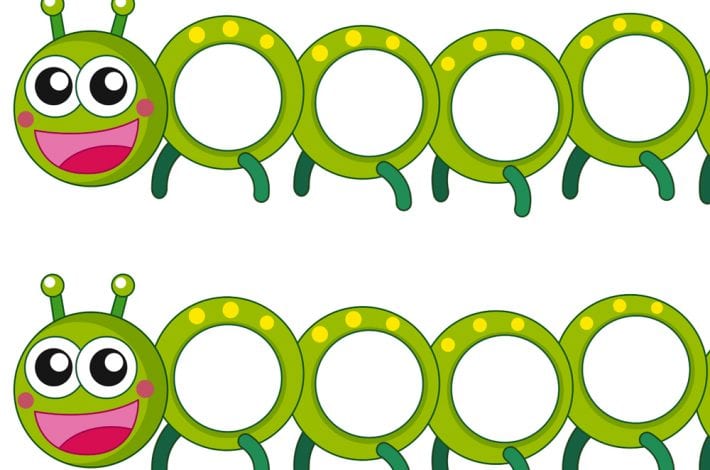 2
Step 1: Print out the wriggly caterpillars
Download a print out the free Caterpillar Activity sheet by clicking on the link below:
Cut out each of the 4 letters s, a, t, p. These are often the first letter sounds children are taught when they begin phonics.
Place each letter on a caterpillar's mouth.
3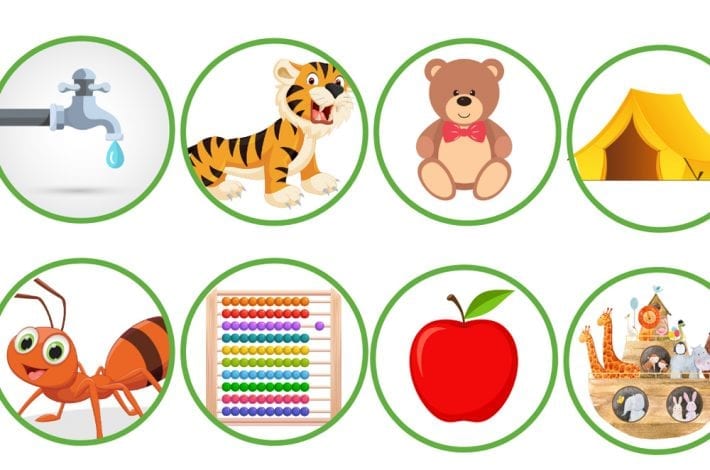 3
Step 2: Cut out the circles
Cut out each picture circle.
Shuffle them and place them face up on the table.
4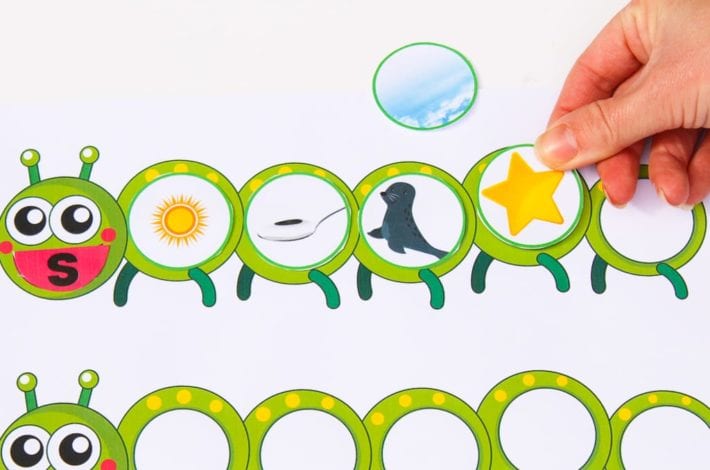 4
Step 3: Match the picture to the letter sound it begins with
You will have a letter on each of the caterpillar's mouths.
Sound out the letter with your child.
For example if you have the letter 's', make the sound 'sssss' together. What words start with 's'?
Can you see any pictures that start with the letter 's'?
You want to find these pictures and place them onto the segments of the caterpillar's back.
When the caterpillar is full, you've completed the activity for that letter.
5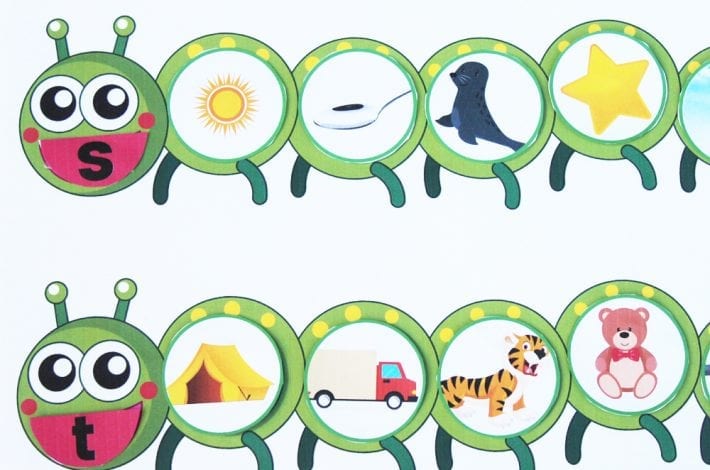 5
Step 4: Repeat for the other Caterpillar letters
Now ask your child to place a letter on the second caterpillar's mouth.
Check that they know what sound this letter makes and repeat it out loud several times.
Ask your child to find pictures that have this initial sound and place them along the caterpillar's back.
6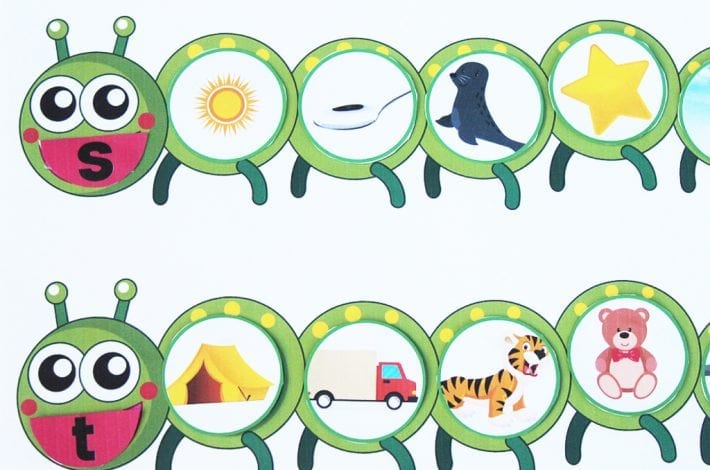 6
Step 5: Consolidating the learning
Once your child has stuck down all the pictures onto the correct caterpillars, ask them to go over what they've learnt.
Point to the letter on the caterpillar's mouth and ask your child to make the letter sound.
Then ask them to name the words in the pictures that begin with this letter sound.
Maybe they can think of even more words with the same initial sound?
Latest Chats
Mas & Pas Community Chat Groups
Learning can be more effective when your child has a hands-on activity to get stuck into.
This is an easy and quick learning activity that you can set up without any hassle. It can help your child to practice their letter sounds and to understand that words are made up of letter sounds too.
You can find many more free and easy printable worksheets as well as quick and fun learning games here.
Latest Chats
Mas & Pas Community Chat Groups