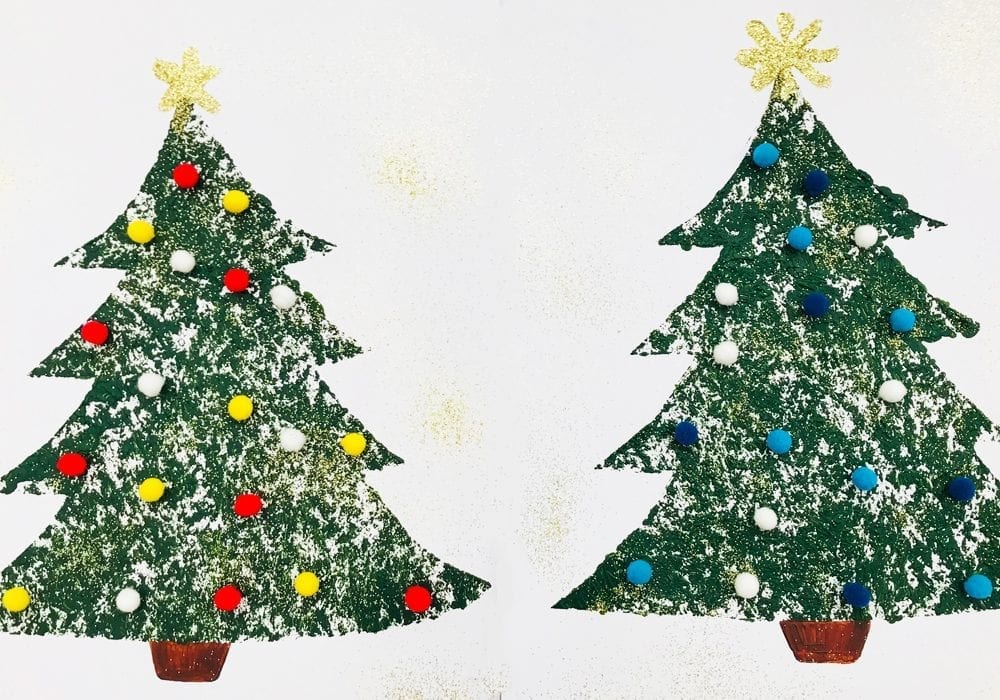 Have you ever printed with a washing up brush? It makes some wonderful effects and produces a stunning picture in minutes!
This brush print Christmas tree craft, involves dipping your washing up brush in green paint, and making lots of little prints to build up your tree. Then you can have a blast decorating it with bits and pieces.
Hang up the finished paintings on the wall or make them into beautiful handmade Christmas cards.
Summary:
Time: 5 minutes
Age: Toddlers to Big kids
Difficulty: Easy peasy
1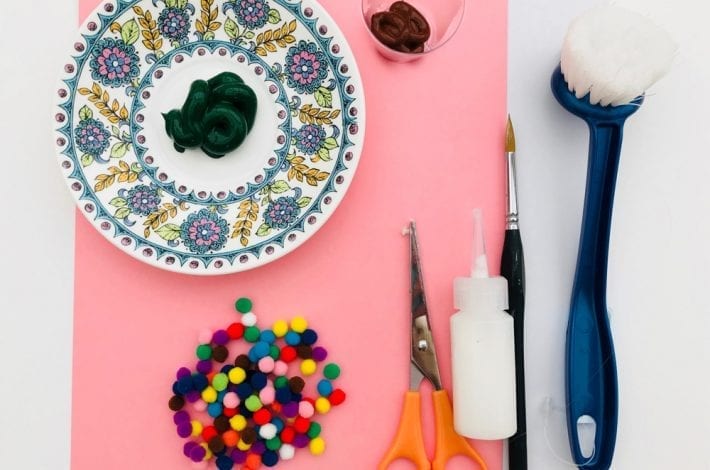 1
You will need:
Green paint
Washing up brush
Card – 2 sheets
Scissors
Glitter
Mini pom poms or sequins
Glue
2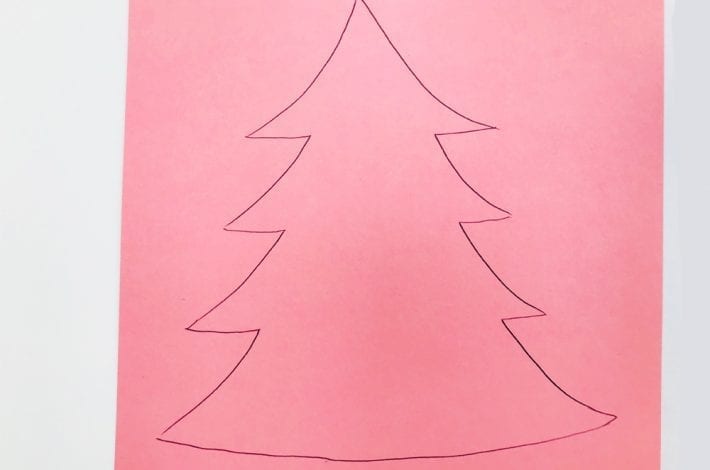 2
Step 1: Draw the shape of your tree
On a piece of card, draw an outline of a Christmas tree.
3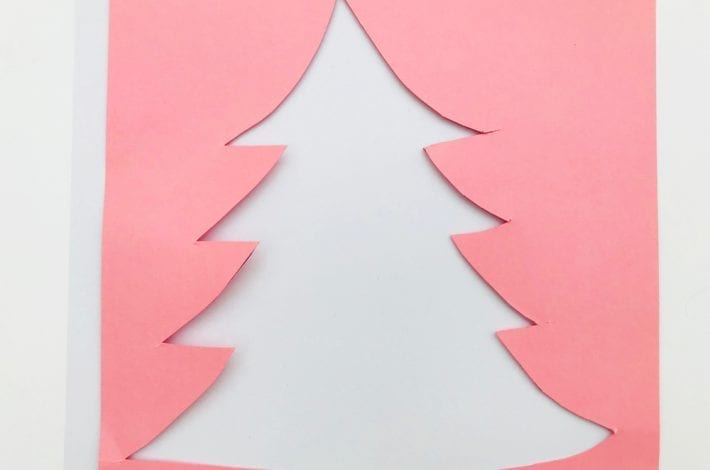 3
Step 2: Cut out the tree
Carefully cut inside the lines to leave a template of the tree behind.
4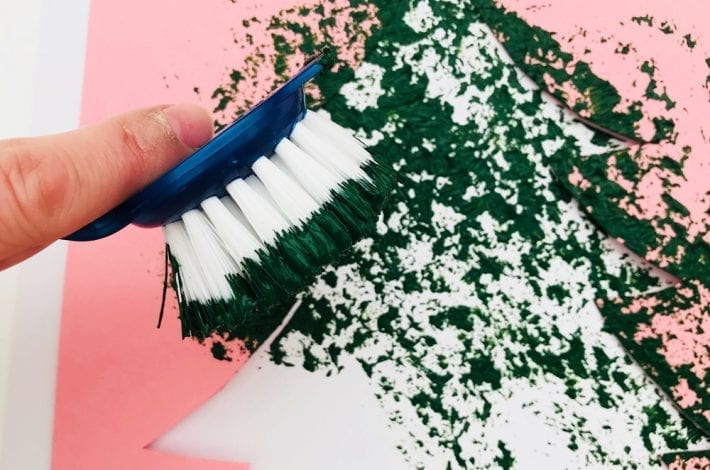 4
Step 3: Start printing
Place your tree template onto a piece of white card. Secure the corners with some tape or hold it firmly in place.
Dip your washing up brush into the green paint and start printing. Don't worry about going over the edges of your template. Just make sure you print all over the shape of the tree.
5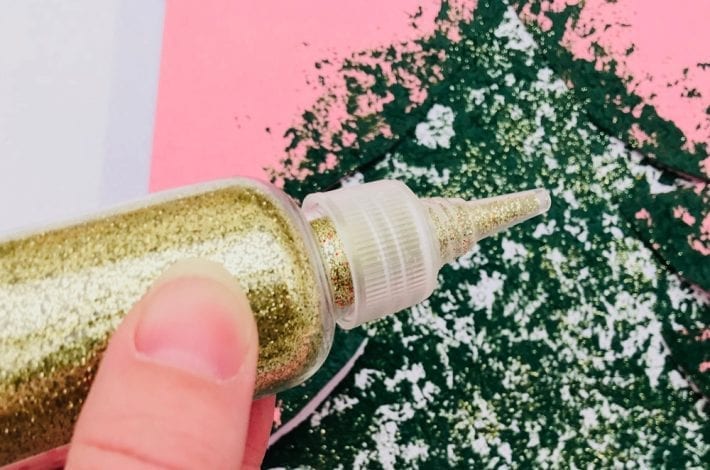 5
Step 4: Add some glitter
While your paint is still wet, you might like to sprinkle on some glitter.
Use any colour you like to make your tree sparkle and shine.
6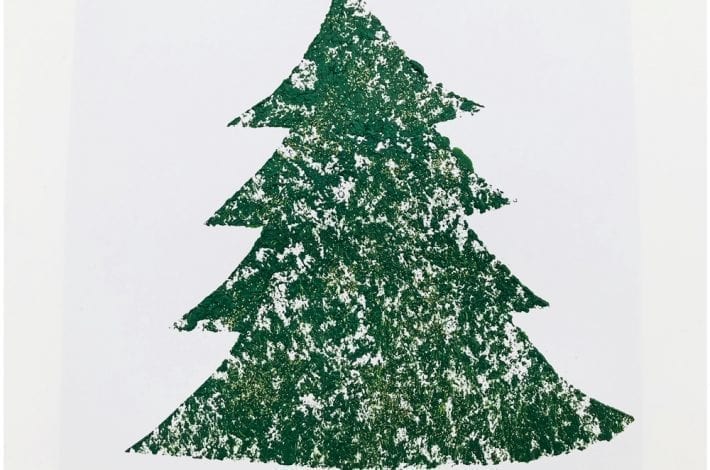 6
Step 5: The big reveal
Now carefully remove the card template.
You should now see a beautiful printed Christmas tree on your card.
7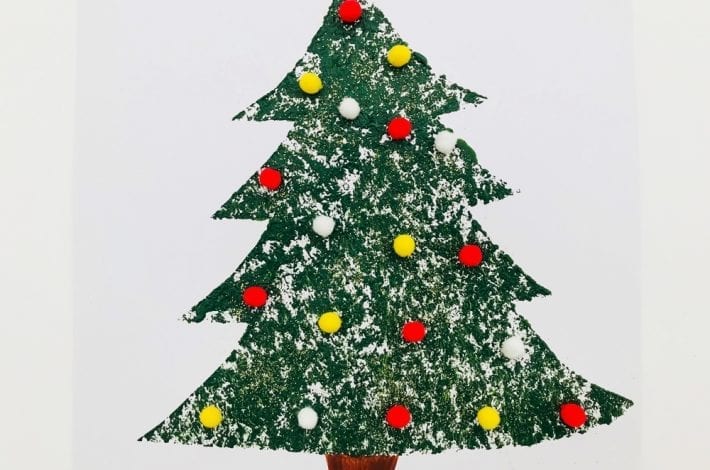 7
Step 6: Decorate your tree
Now for the decorations. We glued lots of tiny pom poms all over to our tree, to look like baubles.
You could use shiny sequins, finger prints or anything else you like to decorate your tree.
8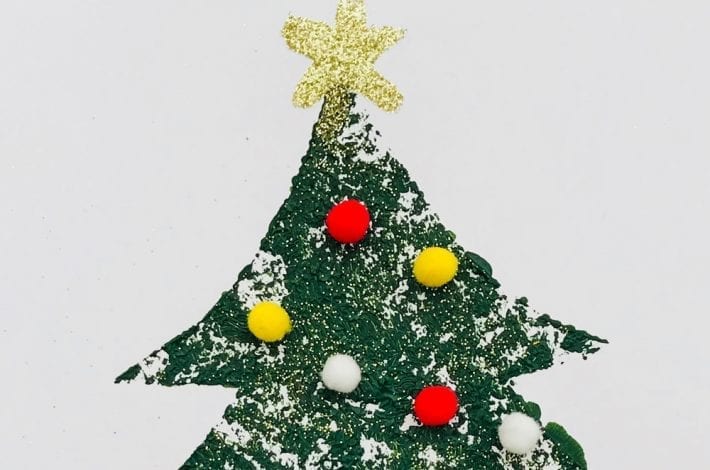 8
Step 7: Pop a star on the top of your tree
A Christmas tree isn't complete without a shining star at the top. You could make this by:
cutting out a star shape from a piece of glittery card and gluing it on.
sticking on a large star sticker
making a star shape using glue, and sprinkling it with glitter. This is what we've done here. Once we shook off the excess glitter, it left a twinkling star.
Turn your painting into beautiful handmade Christmas cards for friends and family