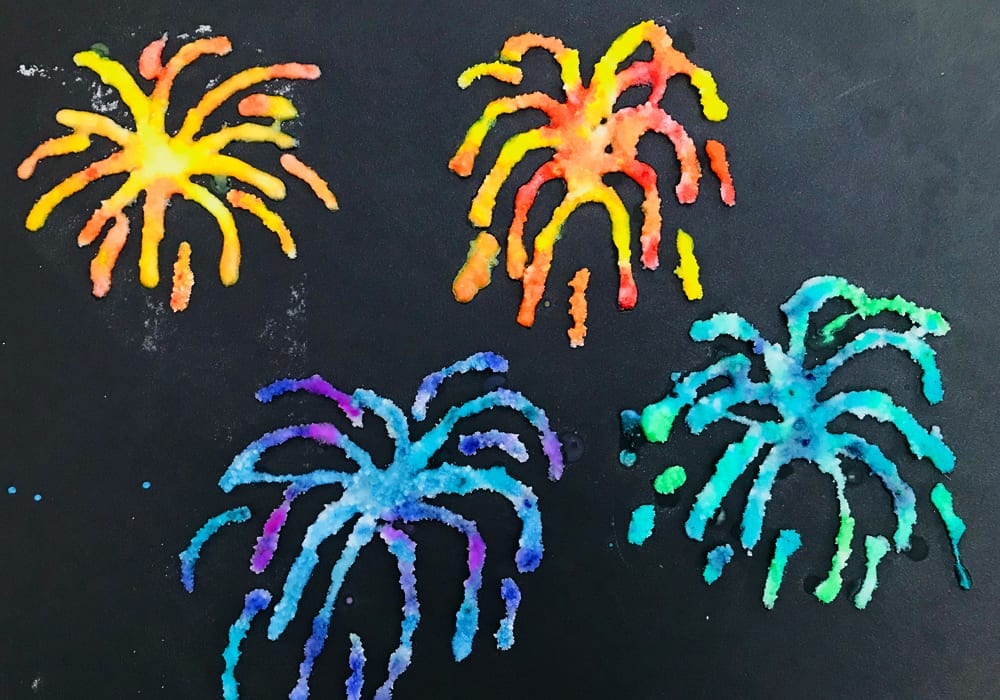 Salt painting is so much fun and produces some beautiful, vibrant pictures. It's a perfect technique for making fab firework pictures and makes a great bonfire night craft for kids!
1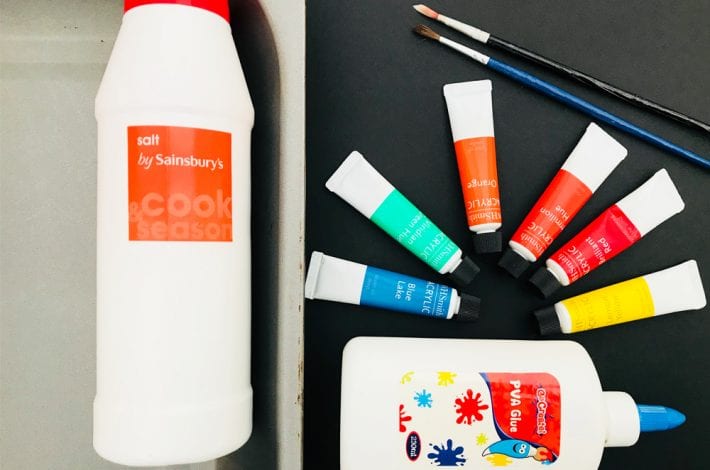 1
 What you need:
Salt
PVA glue
Black card or paper
Baking tray
Paints – we used acrylic paints
Paintbrush
2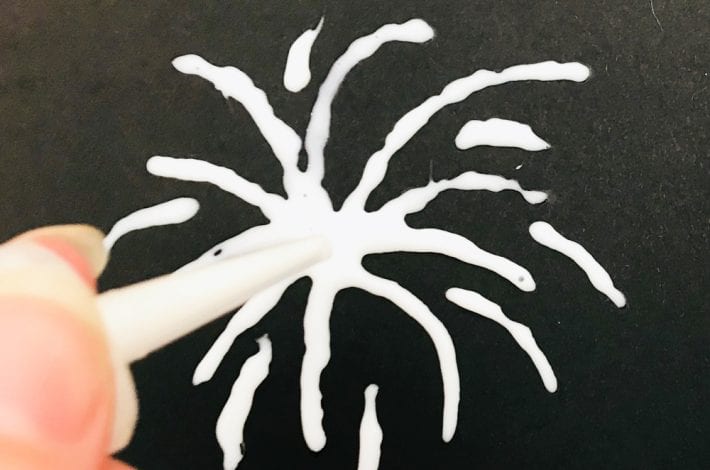 2
Step 1: Paint fireworks on with glue
Squeeze your PVA glue bottle to make lines and swirls for your fireworks exploding in the sky.
3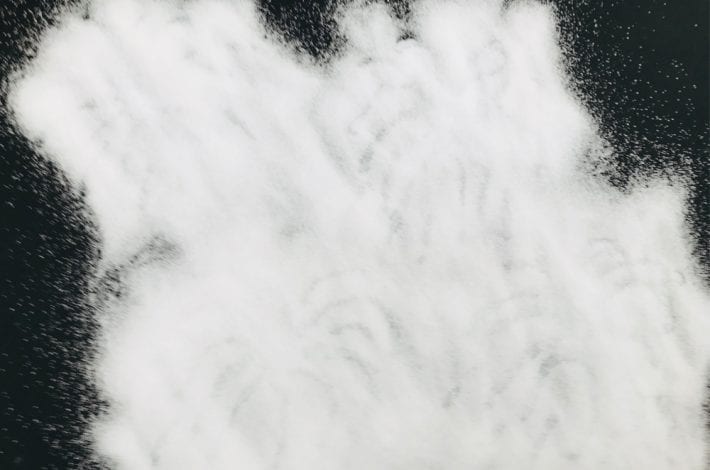 3
Step 2: Cover the entire picture with salt
Place your card on a baking tray.
Sprinkle table salt all over your picture, covering every bit of glue.
4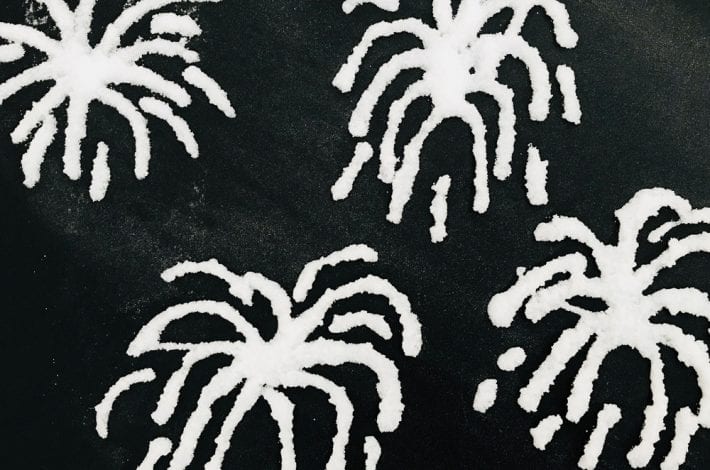 4
Step 3: Shake off the salt
Pour and shake all the salt off your picture.
You will be left with all the glue shapes covered in salt.
5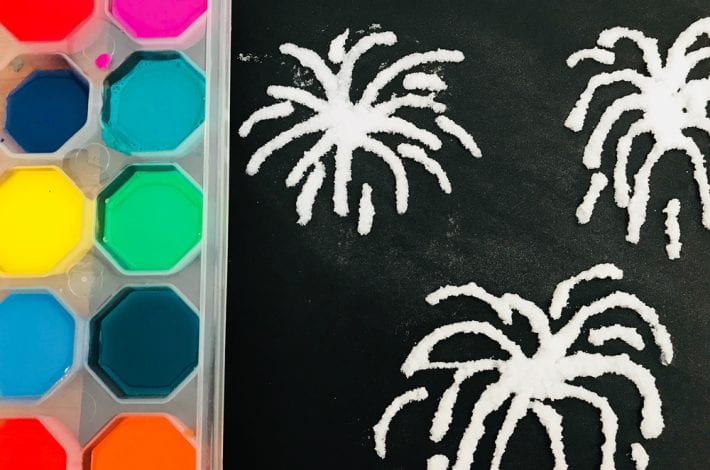 5
Step 4: Mix up some watery paints
Squeeze a little bit of paint into a tray or pot and add water.
Mix it up to make it nice and watery.
Prepare lots of bright watery colours to use for your fireworks picture.
6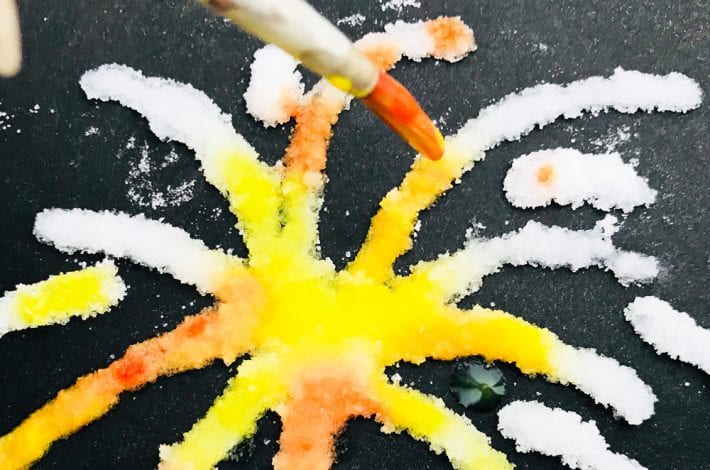 6
Step 5: Now for the really fun bit
Dip a paintbrush in one of your paints and let it drip on a bit of the salt.
Don't touch the salt with your brush, just let the watery paint drop down and land.
Keep adding drops of different colours. They all start blending into each other to make beautiful effects.
Admire your fabulous fireworks
Keep adding paint until all your fireworks are covered and you have a vivid and stunning picture of fireworks exploding in the night sky.
Top tip: If you want your pictures to last longer, spray them with hairspray to set the salt and paint in place.

If you've enjoyed this fab bonfire night craft, take a look at our Fabulous firework prints here.