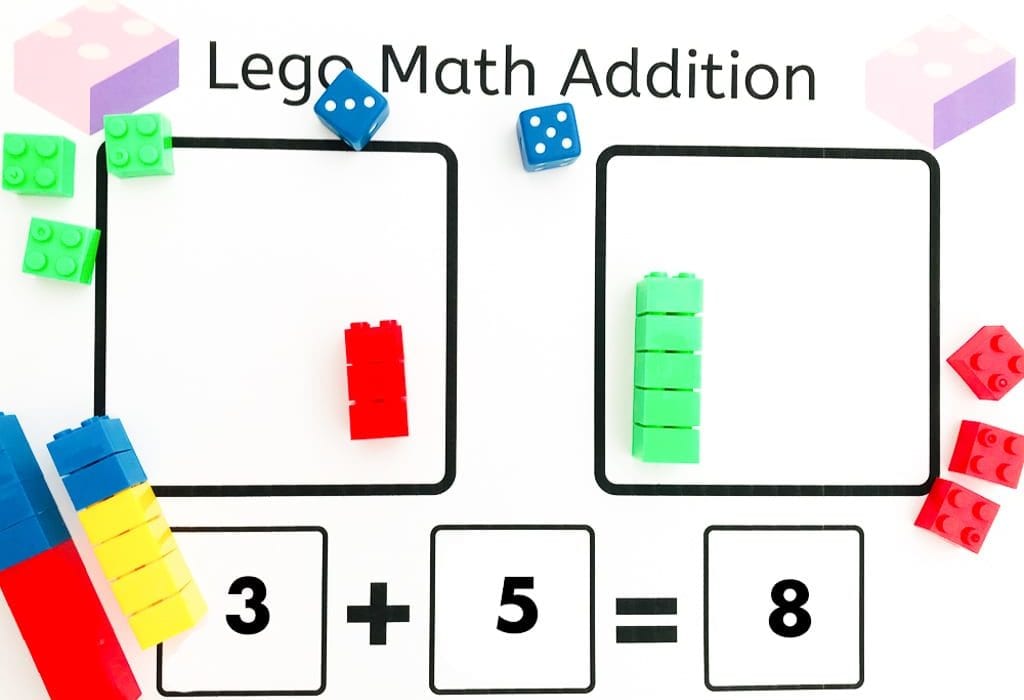 Playtime Learning Activity
Lego Brick Math Addition Activity
Has your child found starting first number bonds tricky? The concept of 'adding numbers' together can sometimes be hard for them to grasp. 
Lego bricks are a great way to help kids learn what it means to add two numbers together.  
In this activity, children will start by counting out numbers with Lego bricks. By seeing each number represented by the bricks, they can better understand what they mean. 
When they are then asked to add the two numbers together, they combine their building blocks into one tower and count them out to get the total.
Through this Lego brick math activity, they will be able to clearly see what's happening when they combine the two numbers. With practice, the concept should soon become second nature to them.
Summary:
Time: 10 minutes
Ages: Big kids
Difficulty to make: Easy peasy
Skills: Addition, First Number Bonds
1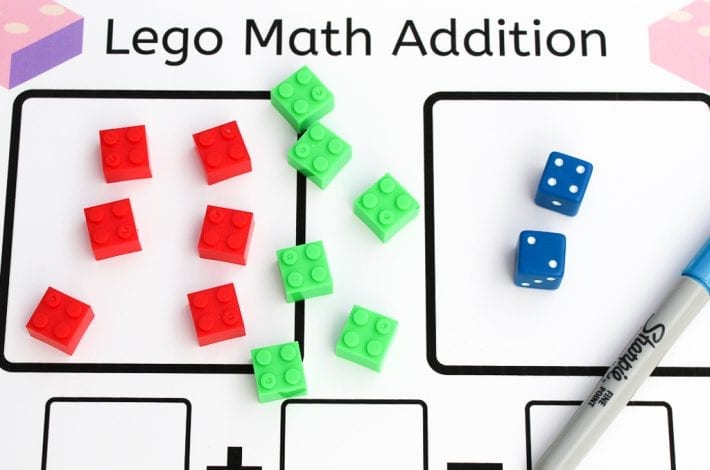 2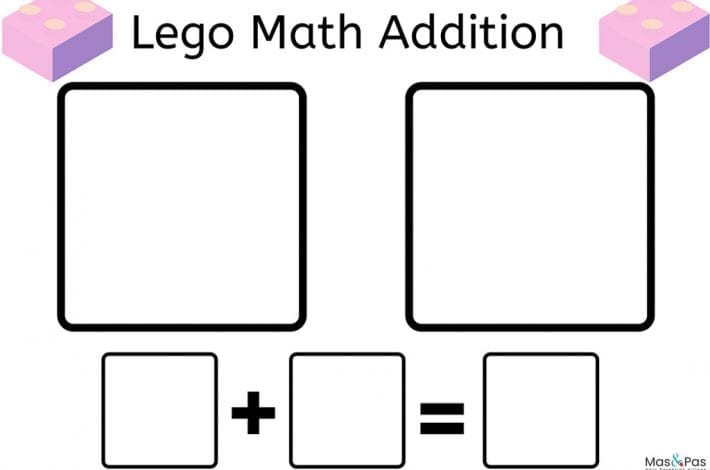 2
Step 1: Print out the worksheet
Download and print out the free Lego Math Addition Activity Mat:
If you want to make an activity sheet that you can use again and again, it's a great idea to laminate the mat.
You can then use a dry-wipe pen for the sums and write on and rub off each sum as you do them.
The worksheet can then be used again and again.
3
3
Step 2: Roll the dice
Ask your child to roll the two dice and see what numbers they get. They can count out the dots on the dice if they are unsure.
Here, they have rolled a 3 and a 5.
Ask them to count out 3 Lego bricks and place them in the first box on the worksheet.
Then count out 5 bricks in a different colour and place them in the second box.
4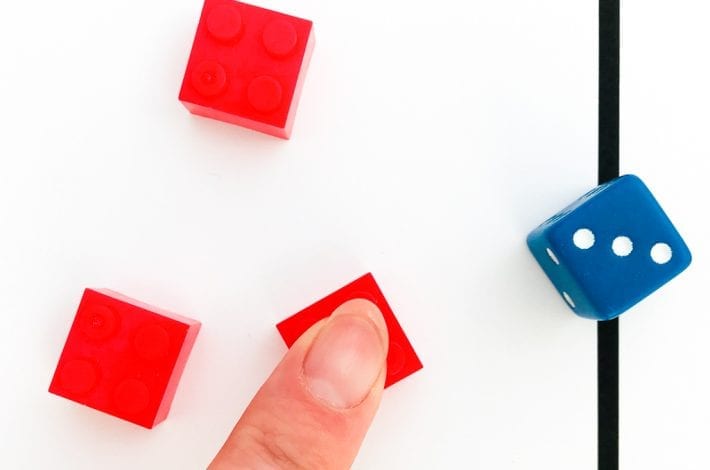 4
Step 3: Count out the Lego bricks again
At this point you should ask your child to check that they counted out the right number of bricks.
A good skill to teach children is one to one counting. This is where they touch each brick and say the number out loud as they count.
5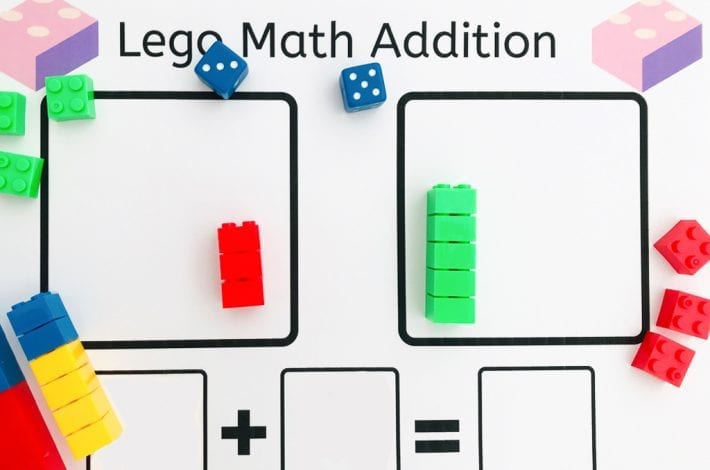 5
Step 4: Building Lego brick towers
Now that your child has counted out the right number of bricks for each box, ask them to stick each pile of bricks together to build two towers.
Here they have made a tower of 3 bricks and one of 5 bricks. If they like they can count out the bricks again as they're building each tower.
Can they also see that 3 is a smaller tower than 5? 3 must be a smaller number than 5.
6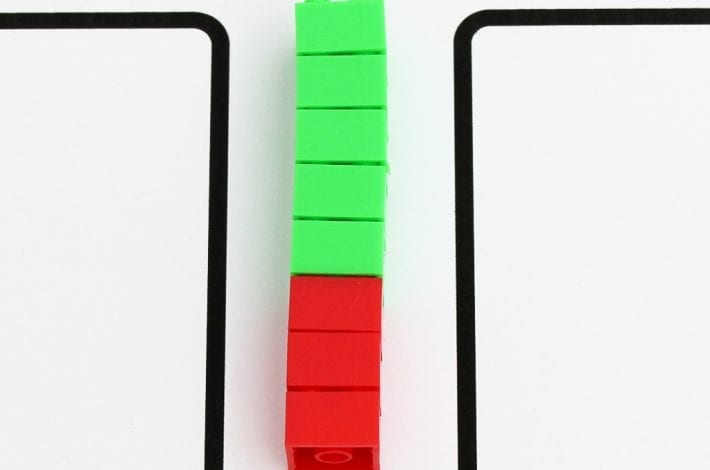 6
Step 5: Build a tall tower
Now ask your child to stick the two towers together.
They can count how many bricks they have altogether now that they have added the two numbers together.
3 and 5 is 8.
7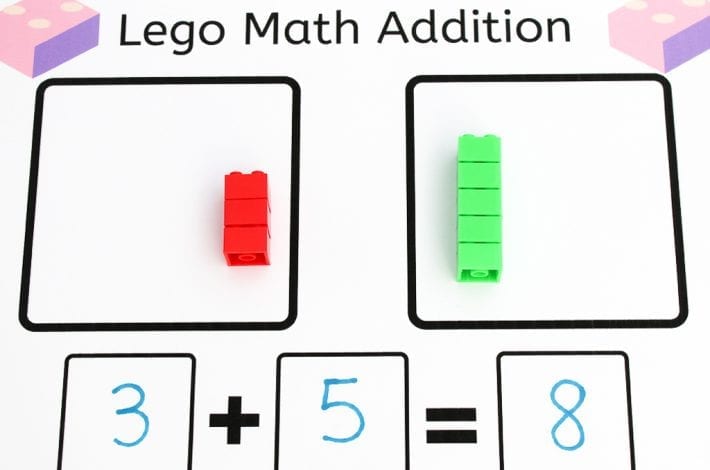 7
Step 6: Write out the sum
Finally your child can write the addition sum on their activity mat. Here it is 3+5=8.
Play the game again, rolling the dice to get different numbers.
If you get some of the same additions, don't worry. Kids often need to repeat the same sum a few times for it to really sink in and become familiar to them.
Lego brick math activities are a great visual and interactive way for children to learn those first number bonds.
You child can physically see what's happening when they are asked to add two numbers together.
You can adapt this game to teach subtraction too, when you feel you want to move on.