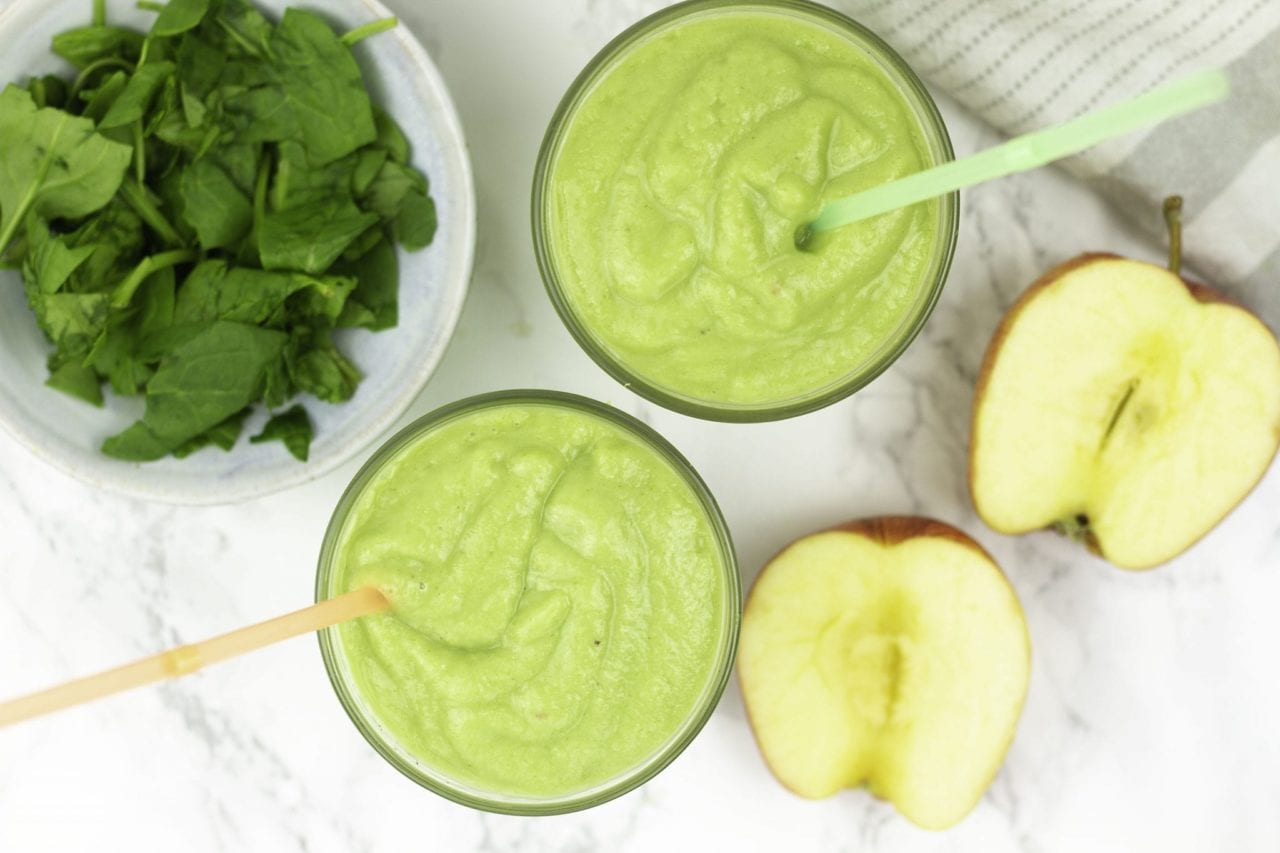 Our kids smoothies are packed with nutrients and is so tasty kids will love them. In this one the avocado makes it creamy, apples and bananas add a touch of sweetness and no one will even know the spinach got in there too!
Summary
Time: 5 mins
Ages: Toddlers to Teens
Difficulty: Easy peasy
Makes: 2 smoothies
You can serve these kids smoothies as a refreshing drink in the morning or as an afternoon snack. They take 5 minutes to whip up. They can work as a baby puree as well, just leave out the honey and you're good to go!
Avocados are packed with nutrients and each one has: zinc, iron, copper, folate, vitamin K, vitamin B6, vitamin C, Fiber, Potassium, Vitamin B5.
Apples are good for: helping digestion, kidneys, boosting immunity, eyesight, strong bones and teeth, healthy hearts.
Spinach improves the function of red blood cells, strengthens bones and regulates heart rates. It also fights free radicals.
Ingredients
1 banana, fresh or frozen
1 avocado, fresh or frozen
2 pink lady apples, peeled and chopped
Juice of one lime
2 Tablespoons of honey (only for 12 months+)
ice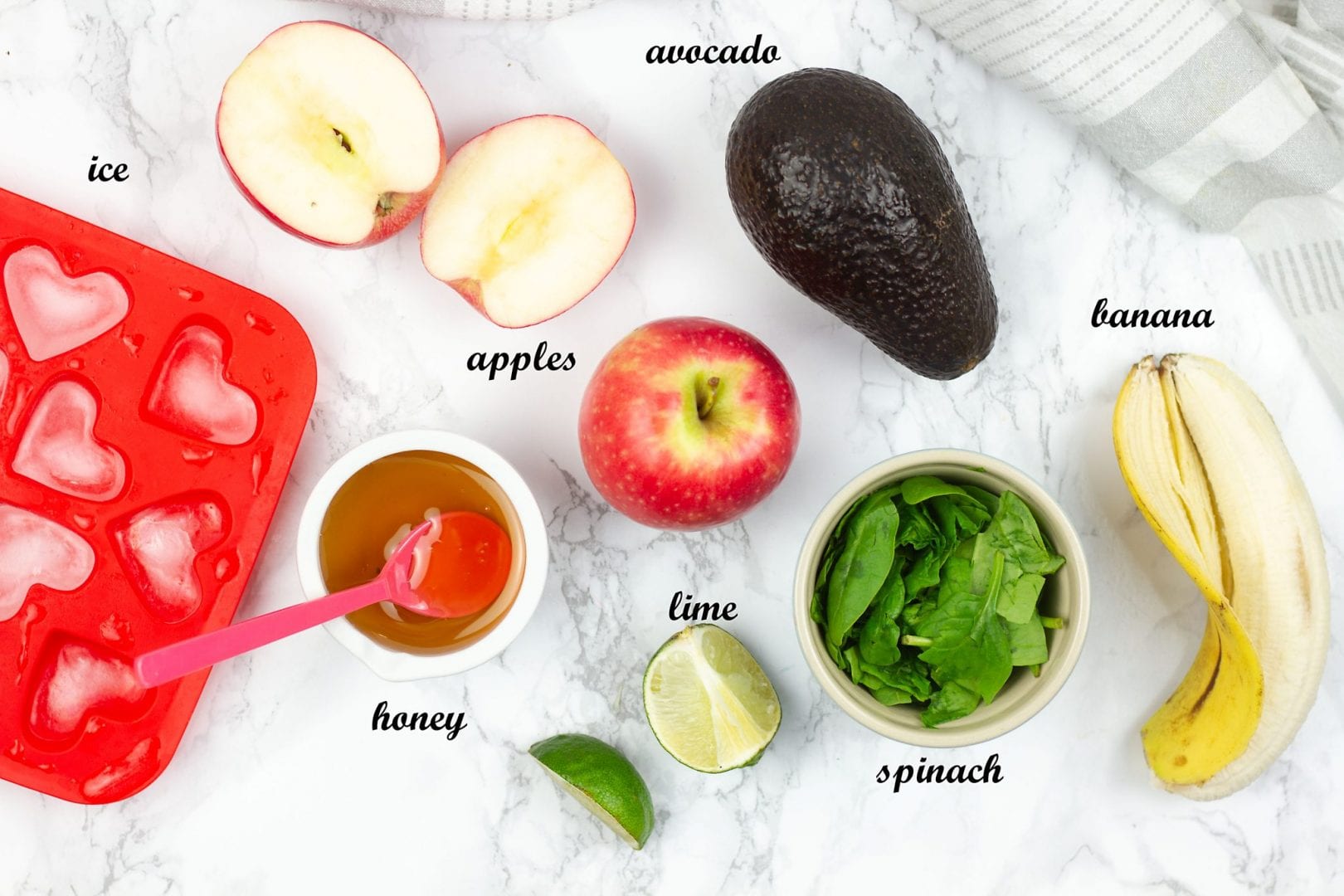 Instructions
Put all your ingredients in the blender and blend until smooth.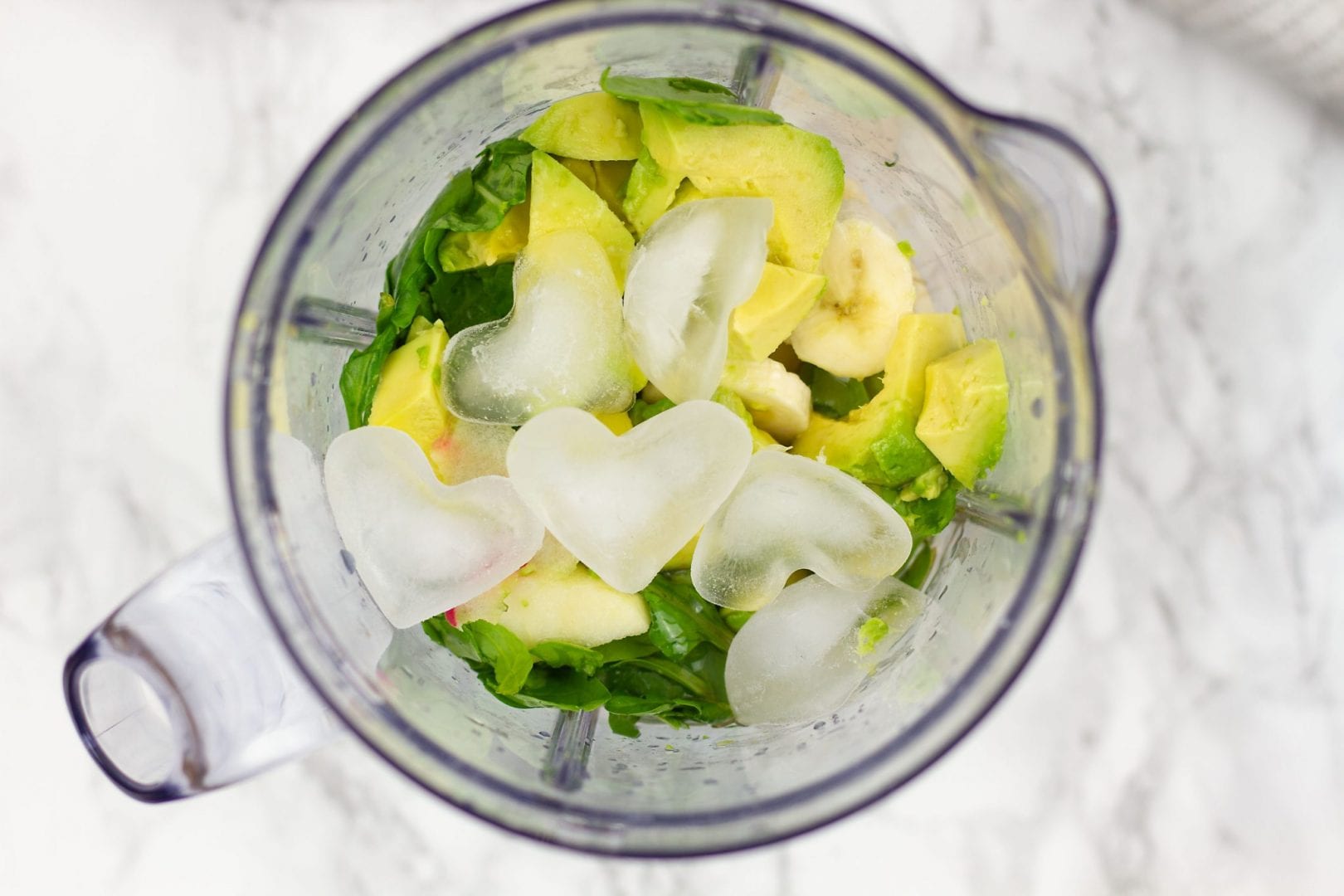 Enjoy!