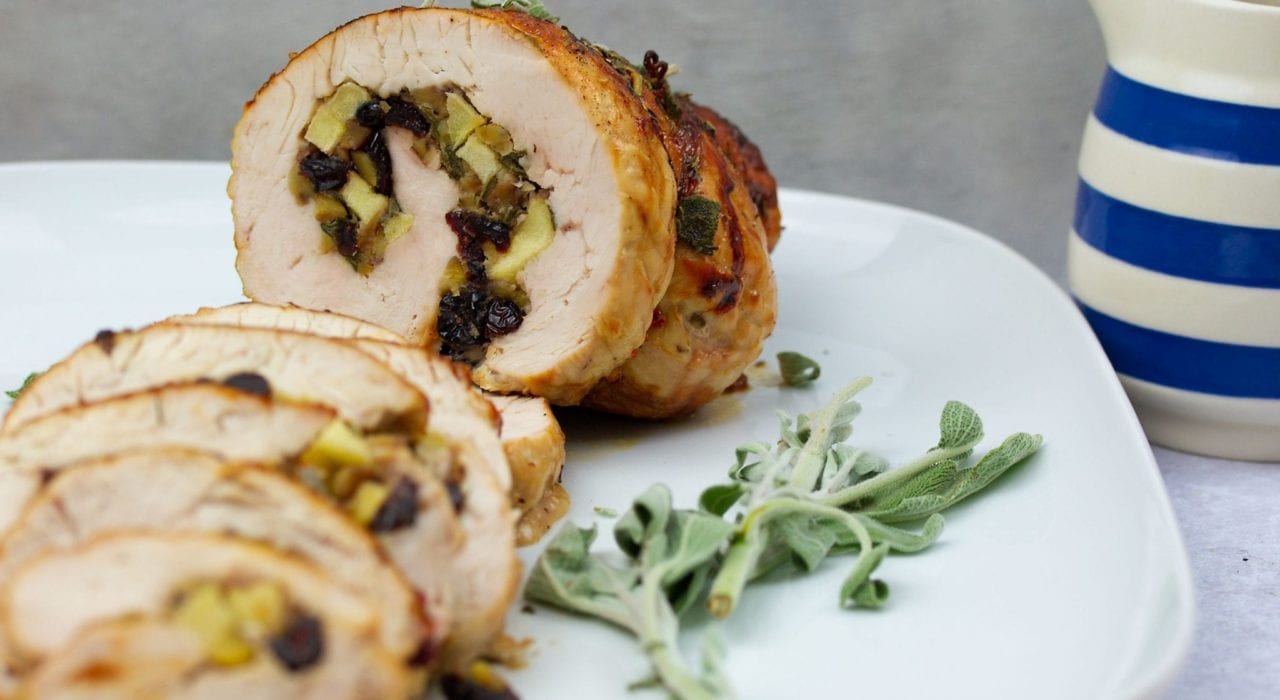 Forget about slaving over a huge holiday turkey and waiting all day for it to cook. This turkey recipe is the perfect solution. In 10 minutes your turkey will be in the oven, and in 45 minutes you will have a beautifully presented holiday centrepiece that everyone will love.
Summary
Prep: 10 mins
Cooking: 45 mins
Ages: Toddlers to Teens
Difficulty: Intermediate
Makes: 1kg turkey breast serves 4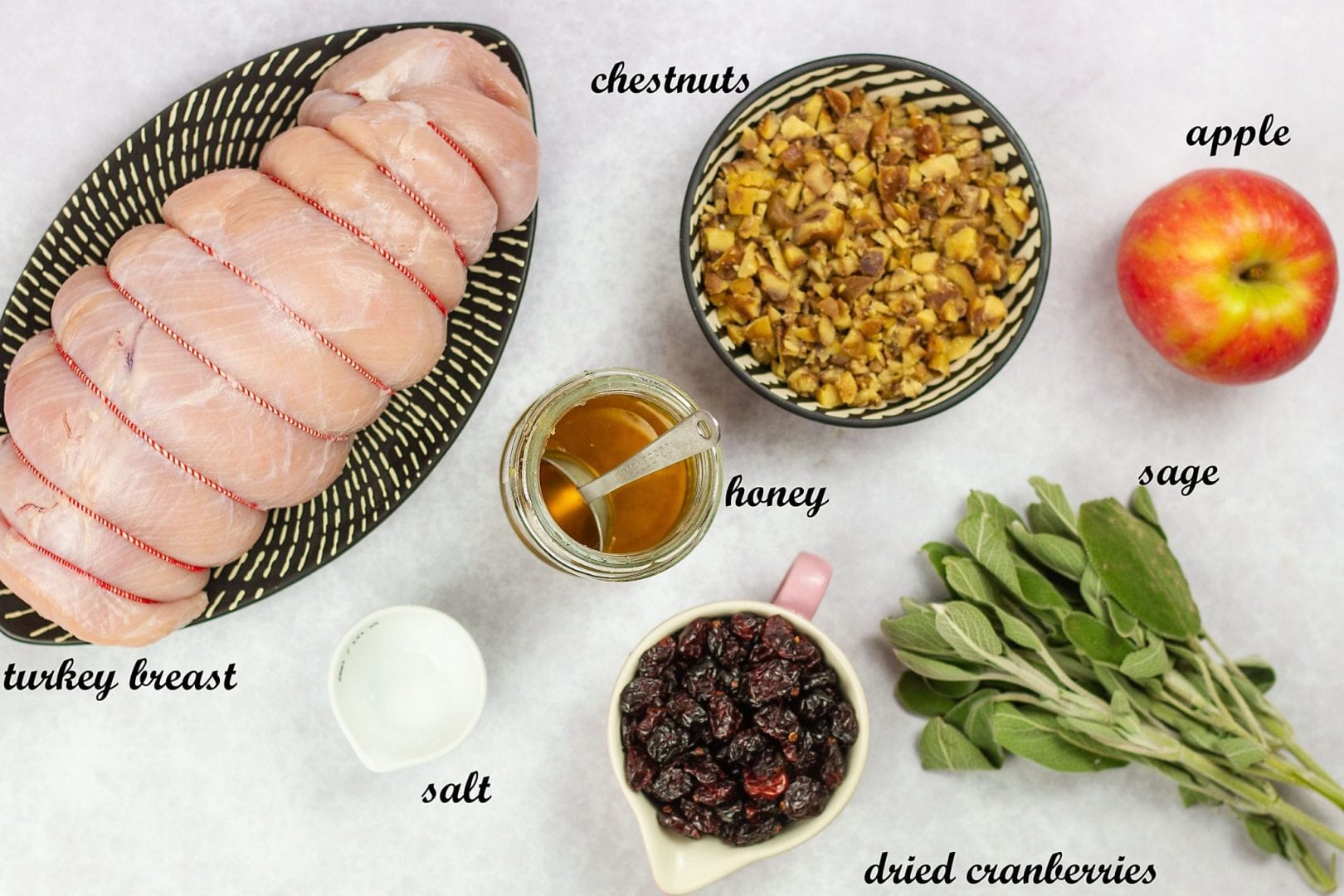 Ingredients
For stuffed turkey breast:
1 large turkey breast weighing approximately 1 kilo, butterflied
1 apple, cored and chopped or grated
½ cup of dried cranberries
½ cup of chestnuts, finely chopped
1 Tablespoon of sage, chopped
1 Tablespoon of honey
Sea salt
Cooking twine
Ingredients for glaze:
¼ cup of melted butter
¼ cup of honey
2 teaspoons of chopped sage
1 teaspoon of dried thyme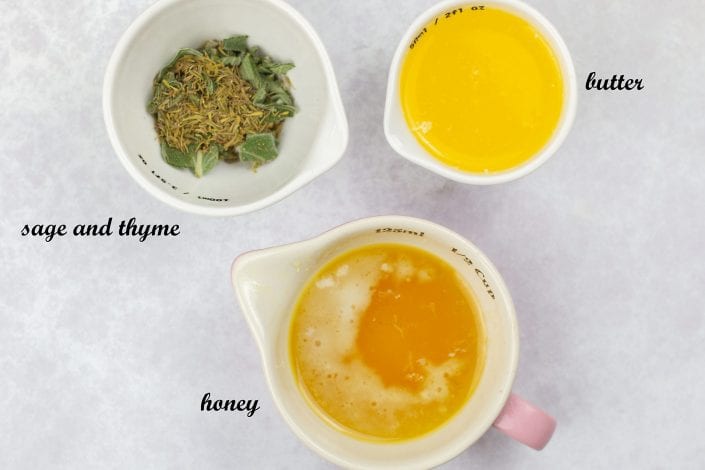 Instructions
Preheat the oven to 180°C
Butterfly one large chicken breast or ask your butcher to do this for you.
Open the turkey breast and lay it flat on your work surface. Using a meat tenderizer, flatten the turkey breast. Season well
In a medium sized bowl mix together the apple, cranberries, chestnuts, sage and honey. Add a dash of sea salt.
Spread the mixture evenly over the entire turkey breast.
Roll the breast up and secure it with cooking twine.
Cook for 45-60 minutes, glazing the turkey half way through and checking periodically to make sure the glaze is not getting too dark.
Butterly one turkey breast, or ask your butcher to do this for you.
Using a meat tenderizer flatten your turkey breast between two pieces of cooking paper.
Season the turkey breast all over with fine sea salt and set aside while you make your stuffing.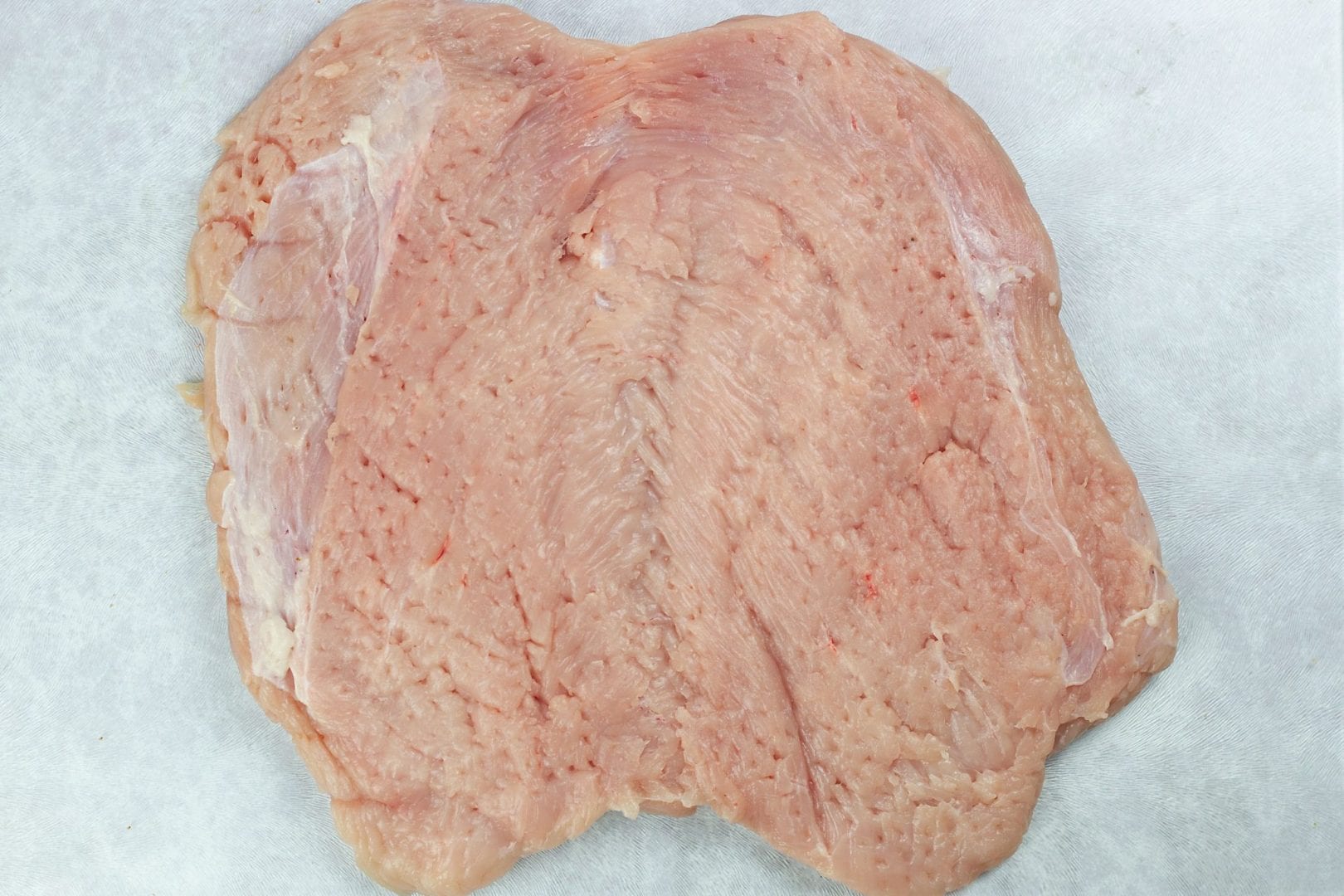 In a medium sized bowl, put all of your stuffing ingredients (apple, cranberries, chestnuts, sage and honey)
Mix it all together with a spoon.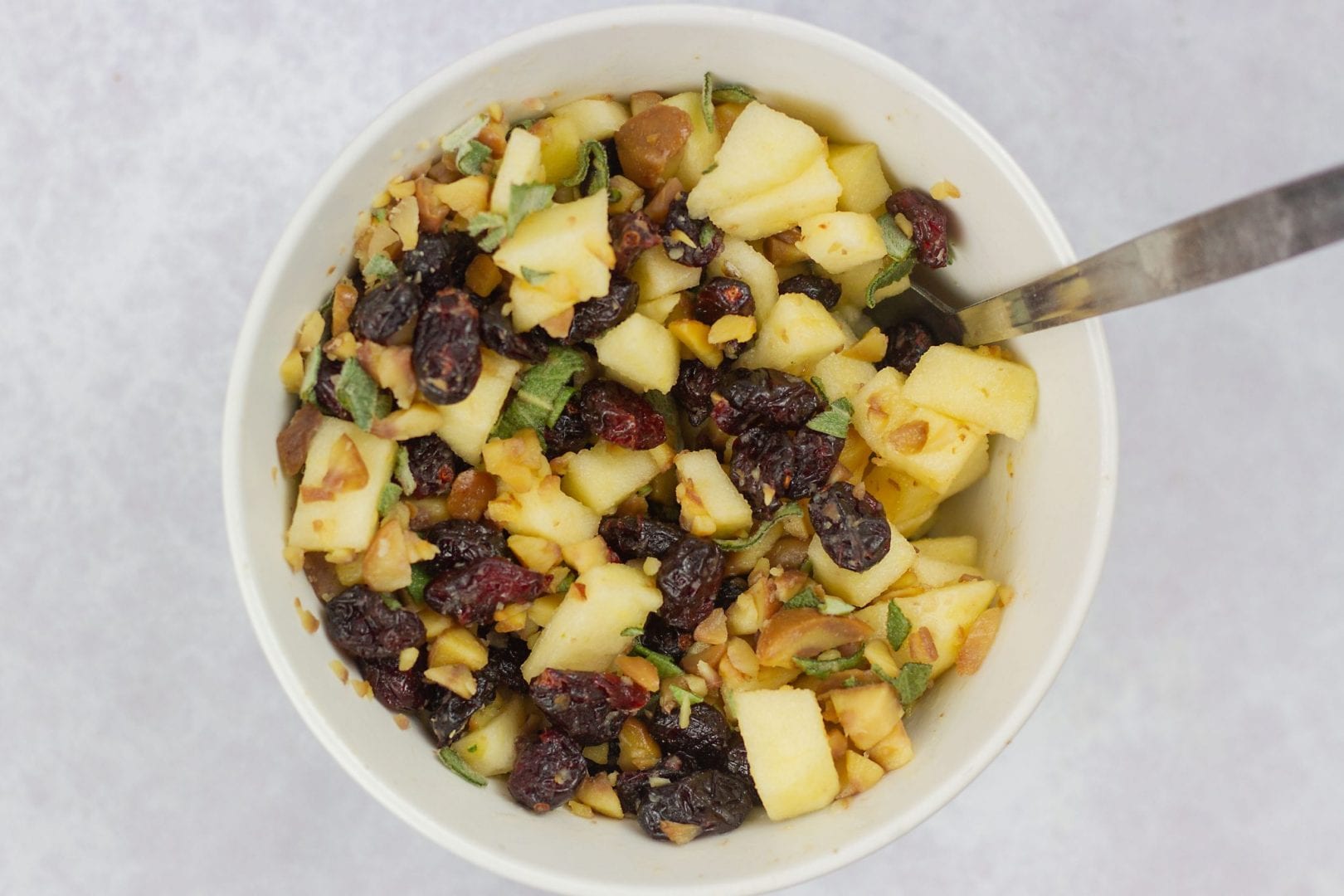 Spread the stuffing mixture over the turkey breast.
Leave the edges clear by about a ¼ of an inch.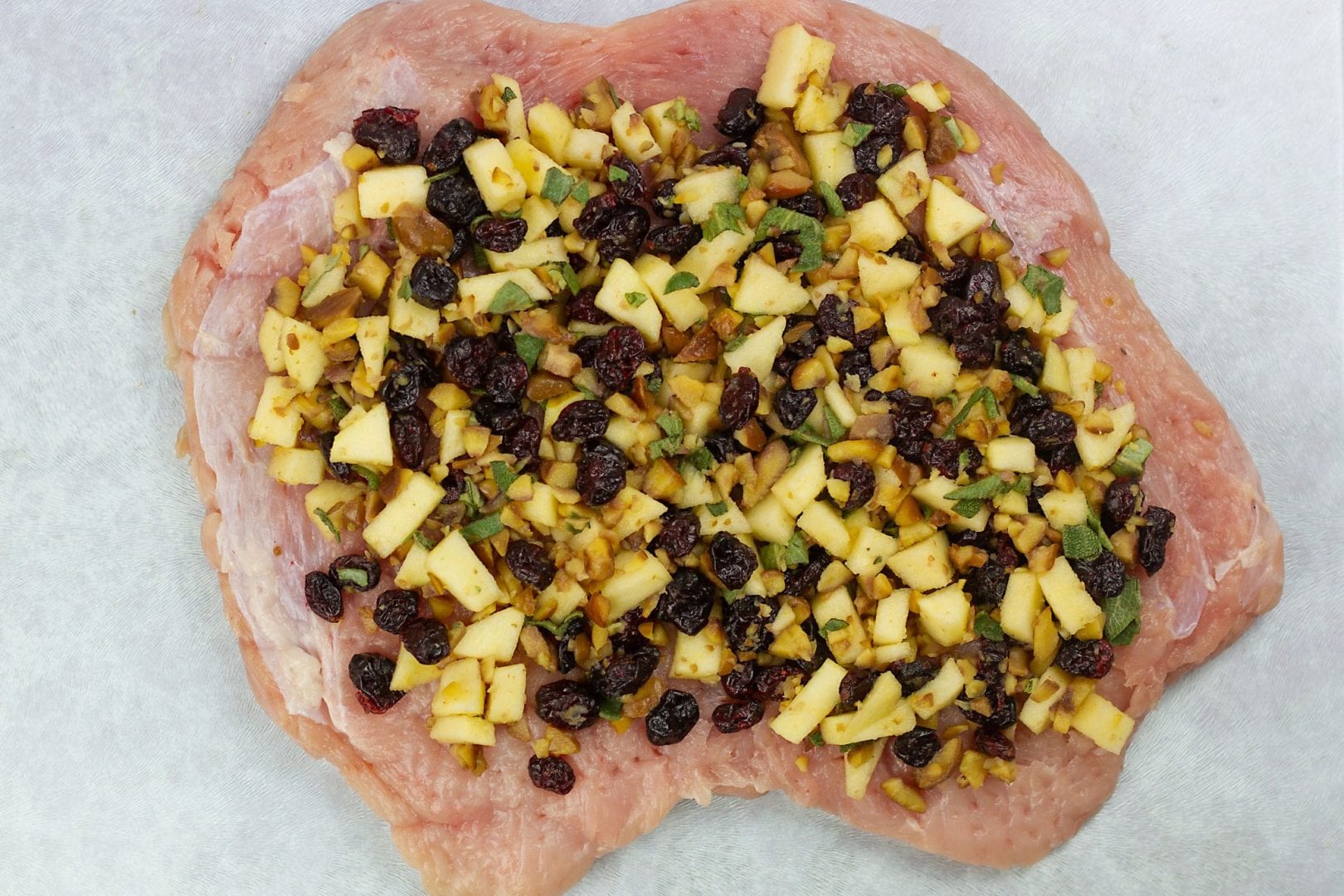 Roll the turkey up starting at one side, rolling across the width of the turkey breast.
Use kitchen twine (you can ask your butcher to give you some when you get the turkey breast.)
Place the turkey in a roasting tin and roast for 45 minutes. Apply the glaze half way through.
Keep an eye on the turkey to ensure that the top isn't browning too quickly.
If you think it's getting too dark, just gently cover the turkey with a tent of foil.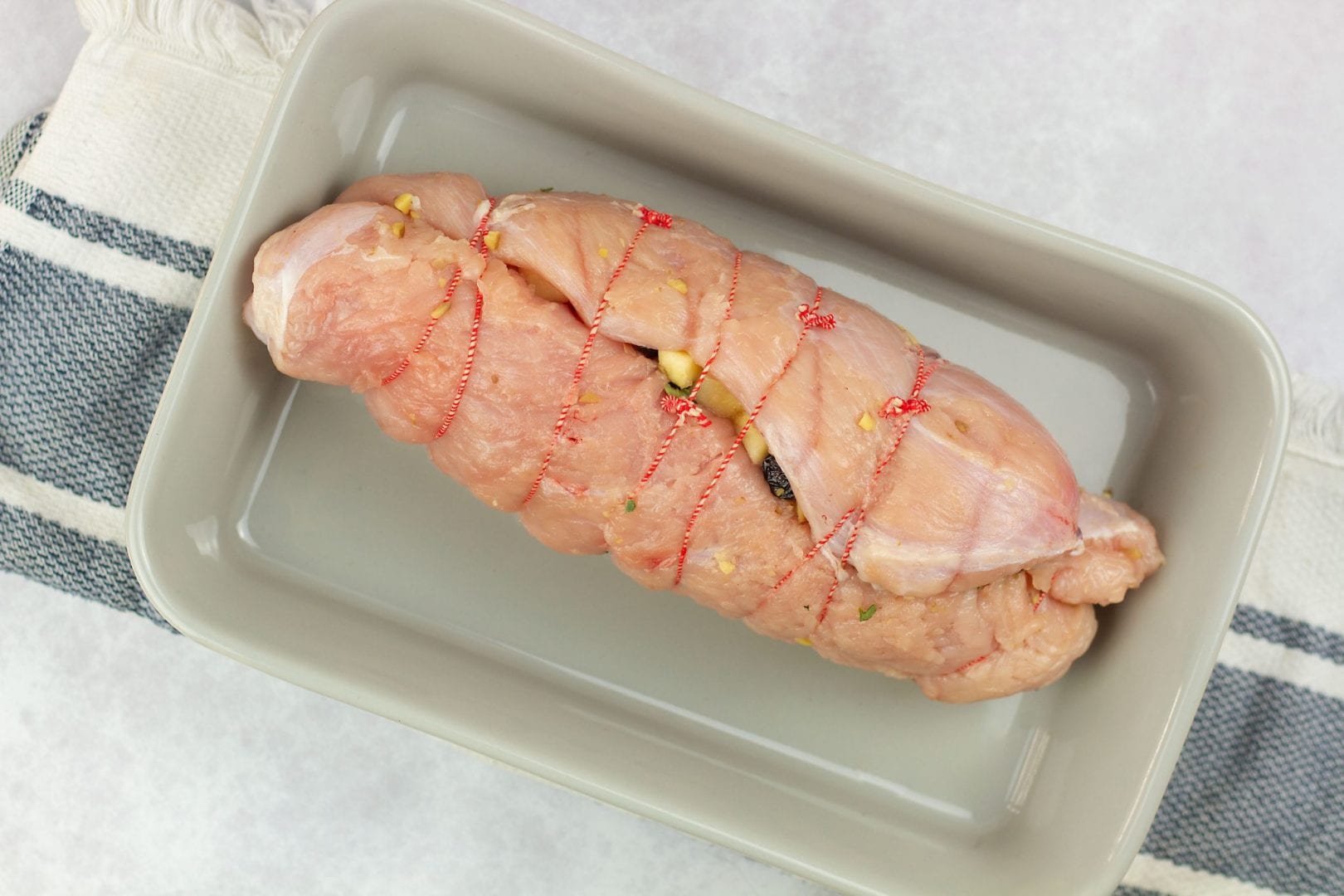 Enjoy this delicious turkey recipe for Christmas lunch or for a delicious evening meal