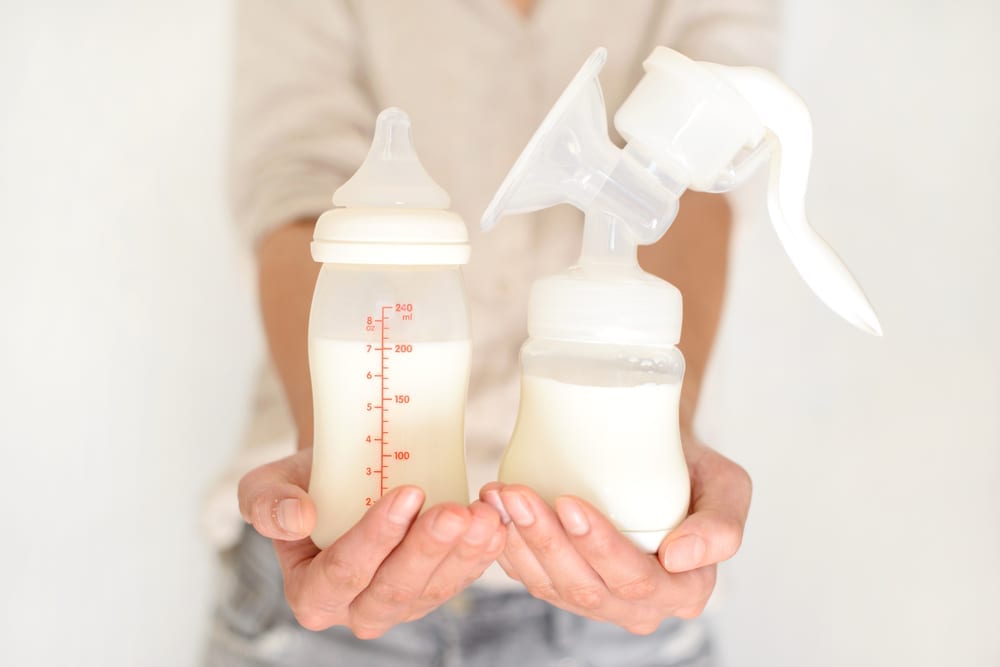 Our bodies are amazing. They've just grown and delivered a beautiful newborn baby. Now there's all sorts of magic happening as they get ready to produce milk to feed them.
With so many changes taking place it's more important than ever for new mamas to make sure they look after themselves and eat well. Breastfeeding can burn up around 500 calories a day and you need to eat well to keep up your energy.
A good diet will ensure that you get plenty of nutrients to nourish your body and help you balance the demands of breastfeeding. There are also many foods that you can include in your diet to aid and increase breast milk production.
Superfoods that are rich in nutrients and proven to increase lactation are known as galactagogues. That makes them sound very fancy but they're ordinary foods that are easy to incorporate into your every day diet.
Although there is little scientific evidence proving the effects of certain foods on breastmilk, there is plenty of anecdotal evidence from mums who swear that they do.
Here are 8 of the best.
1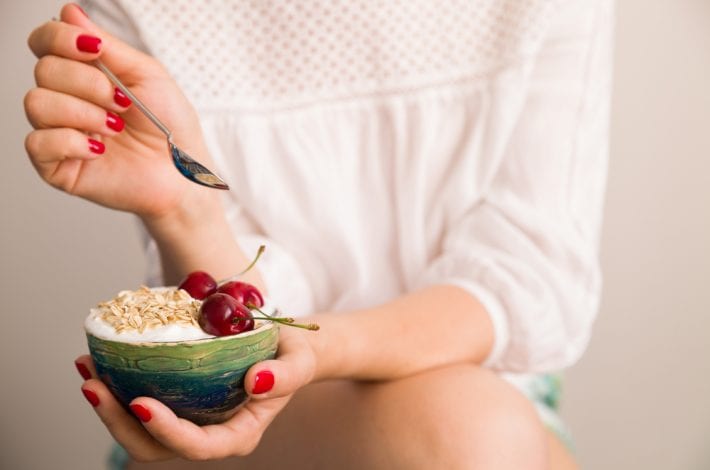 1
Oatmeal
Oatmeal is loaded with slow releasing energy to keep you going throughout your day. It's also high in fibre to aid digestion, which is vital after birth.
Packed with vitamins and minerals it can increase your energy and boost your mood. What makes oatmeal so good for breastfeeding mamas is the magic super powers of three substances it contains. These are: saponins, plant oestrogens and beta-glucan.
All of them are thought to have a positive effect on the hormone prolactin, which is released by a new mum's body, to make breast milk. Many mums have reported an increase in milk supply, by consuming just one large bowl of oats each morning.
So start your day with a bowl of porridge. It's a great idea for breastfeeding mums.
2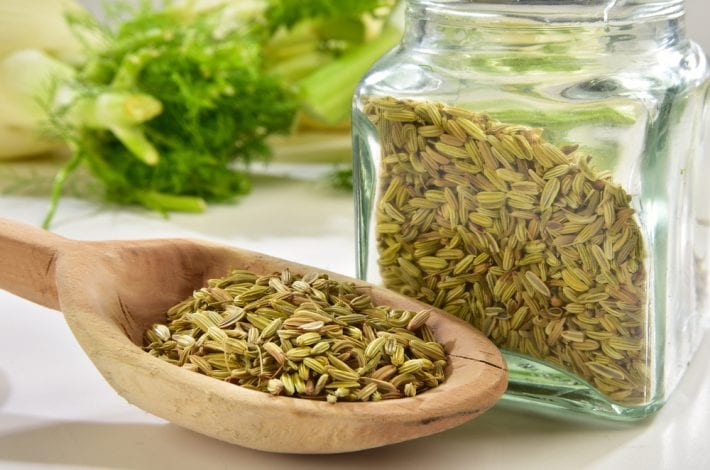 2
Fennel seeds
Fennel seeds have been found to increase the quantity of breast milk production.
You can make tea by crushing 1-2 teaspoons of seeds and infusing them in hot water. Perhaps add honey to taste.
Otherwise there are a number of nursing teas on the market which contain fennel and may help increase breast milk production. You can sprinkle fennel seeds over salads or in stews. They add an aniseed flavour.
Also, if you have sore or inflamed breasts then you can mix fennel seeds and marshmallow root with warm water and pop it on a flannel to soothe them.
3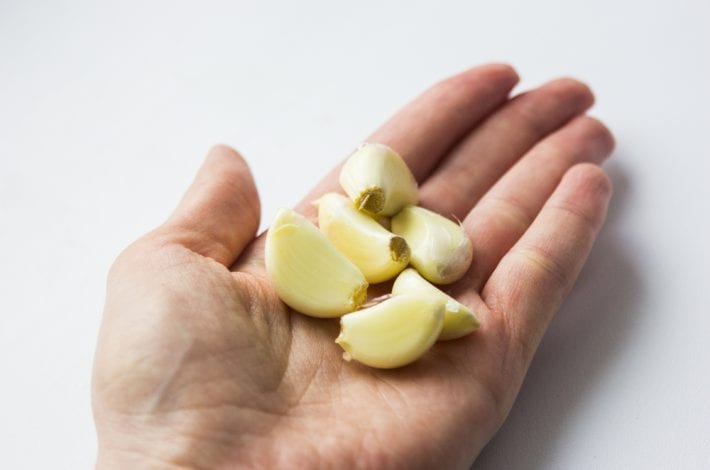 3
Garlic
Garlic milk is a traditional post-delivery drink given to new mums in countries such as India.
There has been little research to back up the claim that it can boost breast milk supply but one small study found that mums that ate garlic tended to feed for a longer time.
Eating a lot of garlic can affect the taste of your breast milk. Some mums find that it can affect their babies, making them more colicky, so do be aware of that.
4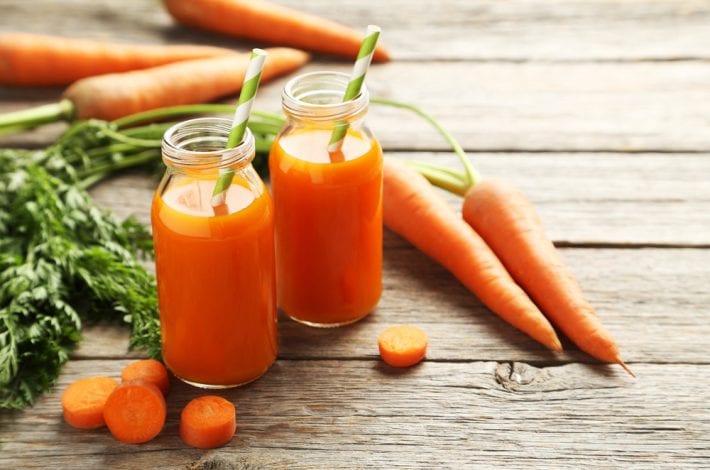 4
Carrots
Carrots are packed full of Vitamin A, which is thought to promote lactation and boost the quality of breast milk.
There are so many easy ways to add carrots to your diet. Drinking a glass of carrot juice as you feed is an easy way to get your daily dose.
5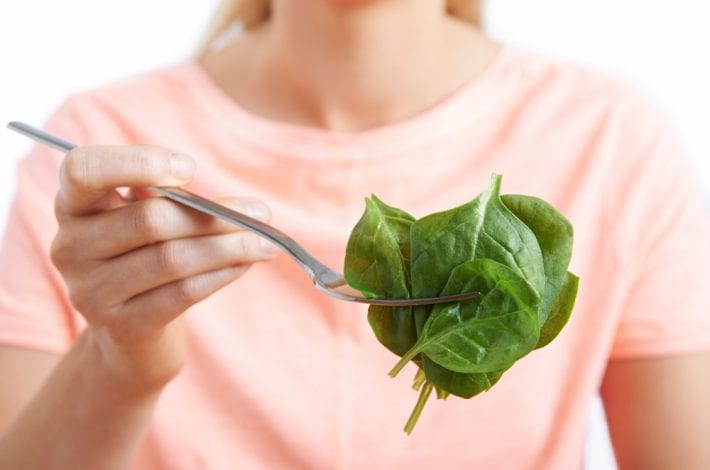 5
Spinach
Breastfeeding mums are advised to eat plenty of leafy greens.
Spinach is one that is not only high in iron to prevent anaemia and increase energy, but is believed to increase breast milk production too.
Enjoy it as the base for a healthy salad, or blend it with other fruits and vegetables to make a nutritious smoothie.
6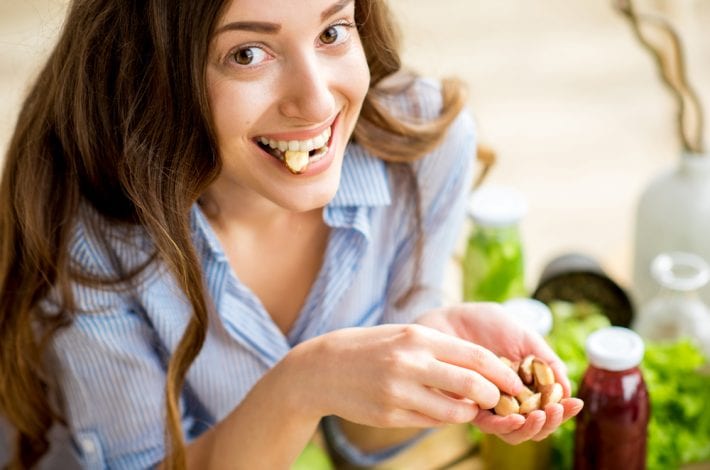 6
Nuts
Nuts, especially almonds, walnuts and cashews are believed to boost breast milk production.
They are also a great snack to give breastfeeding mums as they provide an energy boost throughout the day. You can eat them whole, add to salads or drink almond milk to get your daily dose.
Some mums worry about eating nuts during pregnancy and while breastfeeding. They are concerned that eating nuts will increase the risk of allergies in their children.
A new study suggested that new mums could actually help protect their children from developing allergies by eating peanuts while they are a breastfeeding. It is thought that early exposure to peanuts could actually prevent allergies.
However, if you are concerned or if there is a history of allergies in your family, then always speak to your health visitor or midwife to discuss whether it is safe for you to eat nuts when breastfeeding. Current NHS advice for new mums states:
Unless you are allergic to peanuts, there is no evidence to suggest you should avoid them (or any peanut based foods like peanut butter) while breastfeeding. If you are worried about it, or you're concerned about your baby developing a food allergy, speak to your doctor or health visitor.
7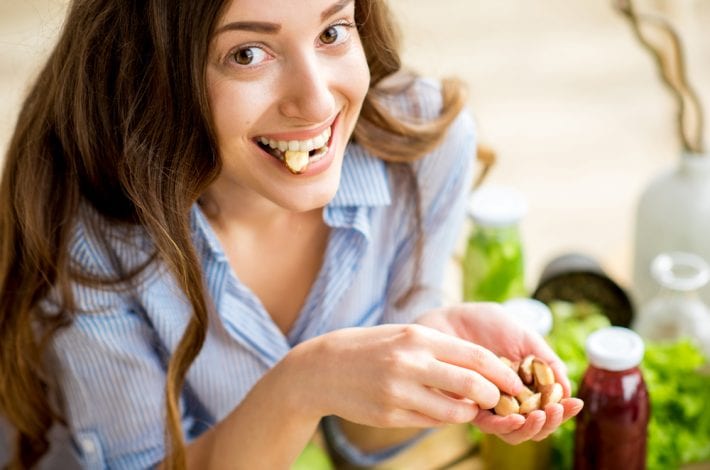 7
Brown rice
There is some scientific evidence (as well as anecdotal evidence) that brown rice can increase breast milk production.
Research has found that eating brown rice may raise serotonin levels in the brain. Serotonin is involved in the release of prolactin, which is a key hormone in lactation. Brown rice also have a number of nutrients that are good for mums after birth.
8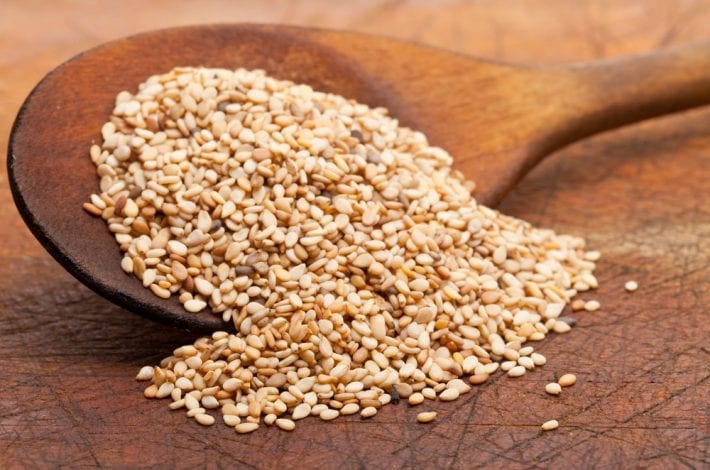 8
Sesame seeds
Sesame seeds have been used for years to increase breast milk production, especially black sesame seeds.
They are high in calcium, full of healthy fats and a good energy booster too. You can sprinkle them on dishes or add them to a smoothie or yoghurt.
It's always better to crush the seeds first so the nutrients are better digested.
If you're worried about not producing enough breast milk
Eating a healthy diet and including these superfoods to boost your milk supply is a great idea.
If, however, you are worried about not producing enough milk, always talk to your midwife, health visitor or a lactation consultant. She can discuss how breastfeeding is going and why you think you might not be producing enough breast milk.
She can also talk to you about things you can try to boost it, such as expressing, giving feeds more frequently or feeding baby expressed breast milk from a bottle.
Whichever way you try to increase your own breastmilk production, remember that the most important thing for baby is for them to be fed. If you suspect they're not getting enough milk, listen to your instincts and supplement your breastmilk with formula to make sure baby is getting the nutrition they need.
That way baby can be happy and fed, while you continue to work to increase your breastmilk production.