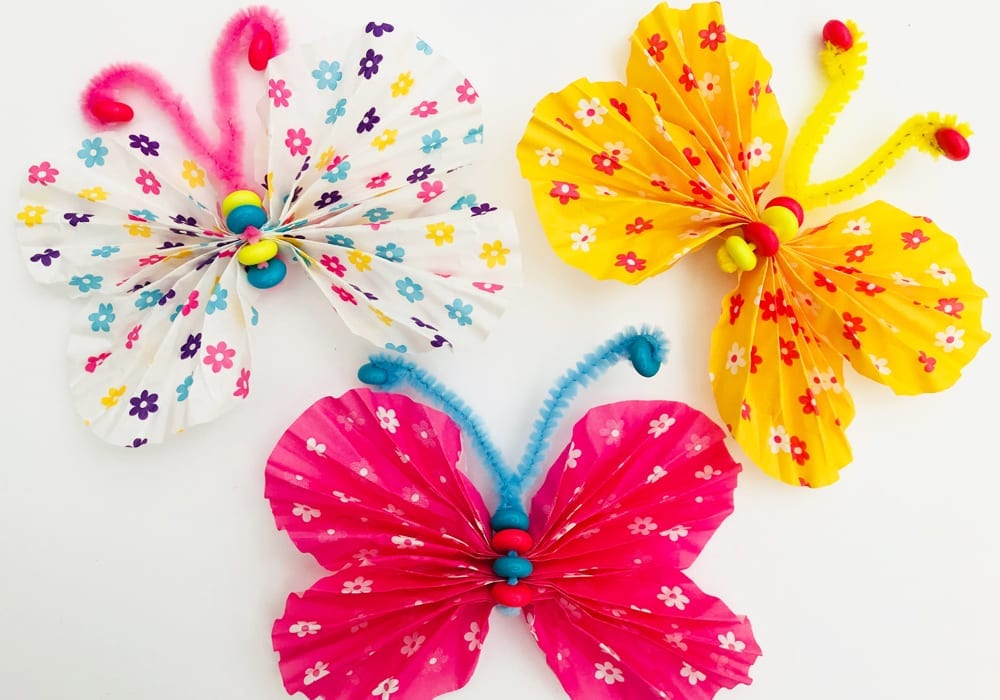 Looking for a fun craft that takes 5 minutes to make?
These cupcake liner butterflies are beautiful and super simple to put together.
Their wings are made from concertina folded cupcake liners. Then you can a
dd beads to pipe cleaners to make little antennae. Kids also get to practice those fine motor skills as they thread the beads!
This is a beautiful spring craft for kids to enjoy.
Summary:
Time: 5 minutes
Age: Little kids to Tweens
Difficulty: Easy peasy
1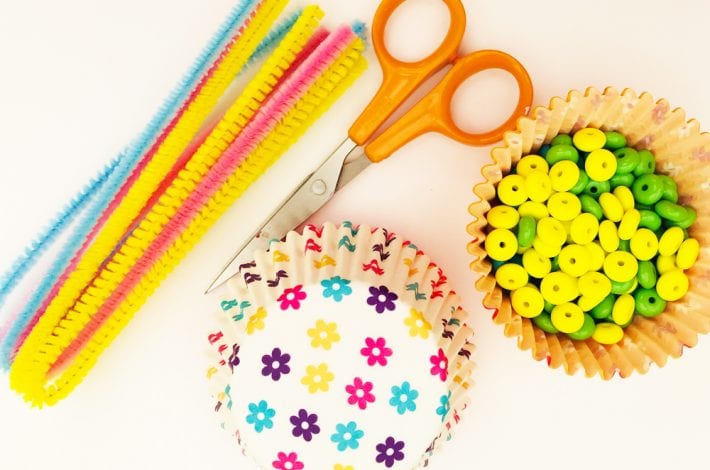 1
You will need:
Cupcake liners
Pipe cleaners
Little beads
Scissors
2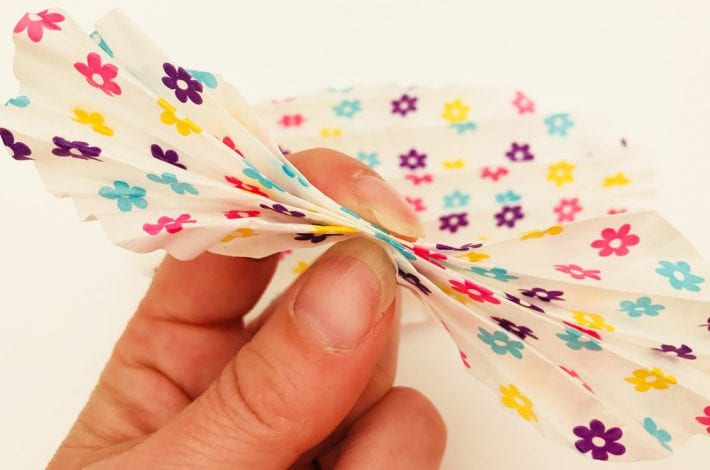 2
Step 1: Fold your bun cases
Flatten two bun cases and fold them with little concertina folds.
Start by making one small fold and then turn your bun case upside down and make another fold.
Turn it over again to make the next fold and continue until you reach the end of the bun case.
3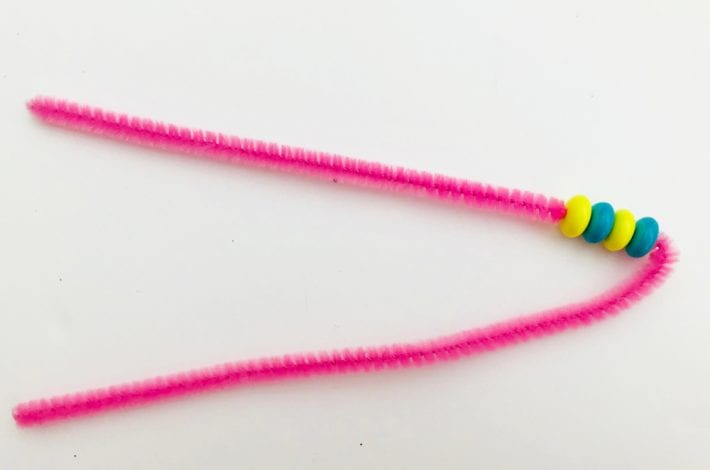 3
Step 2: Add some beads to your pipe cleaner
Fold a pipe cleaner in half.
Then thread 3 or 4 tiny beads onto it, pushing them down to reach the bend of your fold.
If your child is old enough, let them try doing this step all on their own. It's a great way to practice fine motor skills.
4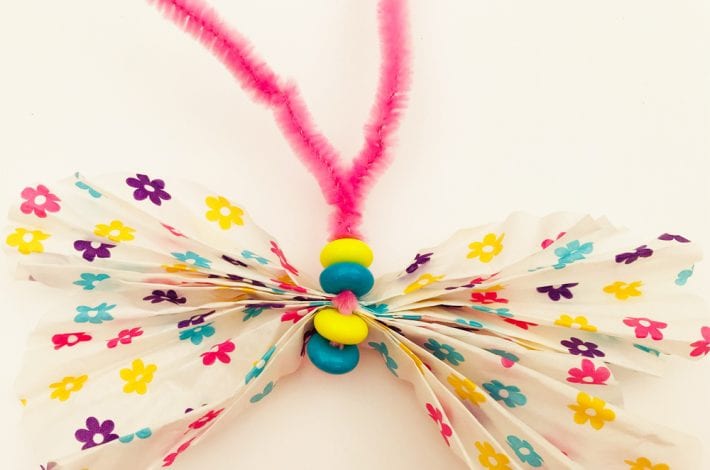 4
Step 3: Add the pipe cleaner to the wings
Place the two folded bun cases at the bottom fold of your pipe cleaner.
Make sure that you place the pipe cleaner in the middle so each wing at each side is the same size.
Twist the pipe cleaner to hold the wings in place, leaving two long strands at the top of your butterfly. These will be the antennae.
5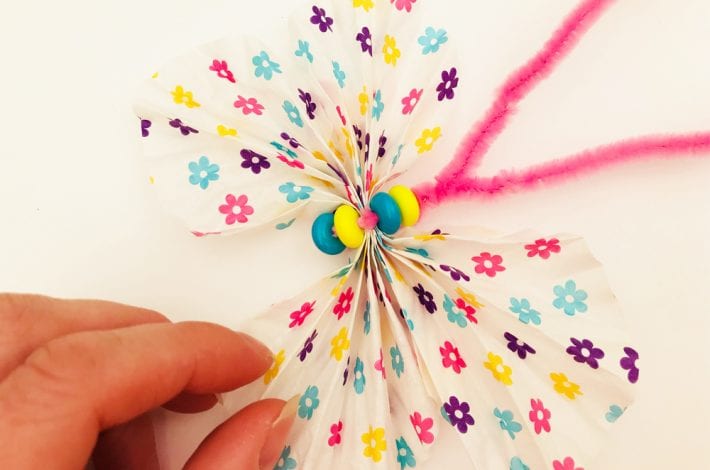 5
Step 4: Tease out the wings
Use your hands to gently tease out the folds of each wing.
Tweak each wing until it looks full and beautiful.
6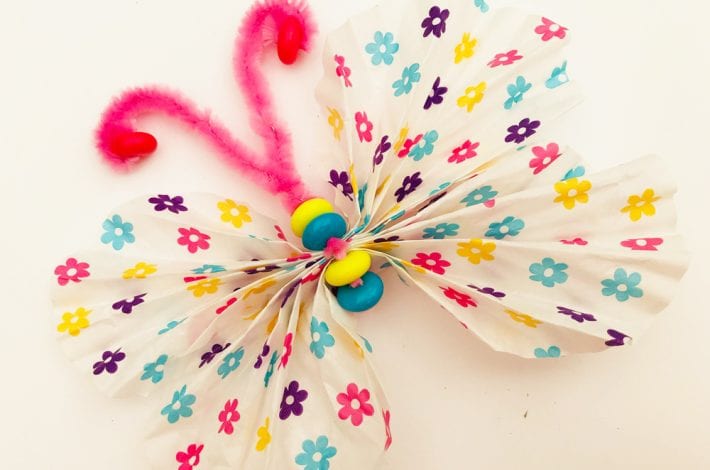 6
Step 4: Add beads to the antennae
Cut the ends off the two antennae so they are a little shorter.
Then thread a little bead at the top of both and bend them into shape. Your butterfly is now complete!
These pretty cupcake liner butterflies are so quick and easy to make, why not make a whole bunch?