Thank you for your interest in writing for Mas & Pas!
If you think you have something that could fit with our community, you can send it to us and if approved, it will be posted on masandpas.com. You can submit an article by clicking on the button below, or you can email us with your pitch ideas at editors@masandpas.com. Please no marketing agencies, we are only able to feature pieces of writing from real parents and bloggers.
Submit a Guest Post to Mas & Pas
We accept guest posts along 3 main themes:
Parenting essays. First person experiences you've gone through as a mother or father. It could be a struggle you've been through, a problem overcome, a cherished experience of feeling. Parenting is hard, and we're not afraid to admit it and show what we've learned from it. We also like to share the incredible love we feel for our children and how it's changed us.
Family Recipes. Strong photography is required. We feature all kinds of recipes but tend towards healthy and quick family dinners or snacks.
Fun crafts. Strong photography is required. We love crafts and learning games that are fun, easy and quick to make.
Before going ahead and submitting material to us there are some important points to note:
All materials you submit to us (Your Submission) must be:
Original work. They must be your own original work, not copied in whole or part from any other material;
Exclusive to Mas & Pas. They must not already published elsewhere, whether online, in print or otherwise either before or after we publish it; and
Comply with our T's and Cs. For all the legal stuff please take a look here and check that you can fully comply with our Terms and Conditions For Writers.
Please only submit original pieces that you are happy to be given exclusively to Mas & Pas, and not featured on other websites or publications now or in the future.
What we can provide
We don't currently pay for Guest posts, however we can provide up to 3 links to your website or social media pages where our readers can find more of your work.
We are also happy to include information about yourself as the author to credit you for the work. The information we can include is:
name
brief bio
link to your website, blog or social media account.
Becoming a regular contributor
If your Submission is accepted it will be posted on masandpas.com on a trial or one-off basis and may be shared or distributed by us and partners we work with. If the trial goes well and you wish to continue contributing to Mas & Pas, we may give you login details so that you can submit further articles as a regular contributor.
How long does it take?
After we receive your Submission we will review its suitability and aim to get back to you within 14 days, but no longer than thirty days (30 days) after submission.
We are not always able to give feedback on material that is not considered suitable. If you have not heard back from us within 30 days of submission it means we were not able to publish it and you are free to use the article elsewhere.
Prior to your submission being published, you will be required to confirm it has not already been made available online, in print or otherwise. For as long as your submission appears on masandpas.com you agree not make Your Submission available other than via posting a link to the content as it appears on masandpas.com.
Please note we reserve the right make editorial changes to Your Submission before it is posted to help it fit with our voice and brand. If significant changes have been made we will aim to send you the final versions for your approval before publishing for you to check as well.
Please let us know if you have any special requests for your article and we will try to take them into account.
Here is more information on the three themes that you could guest post on:
1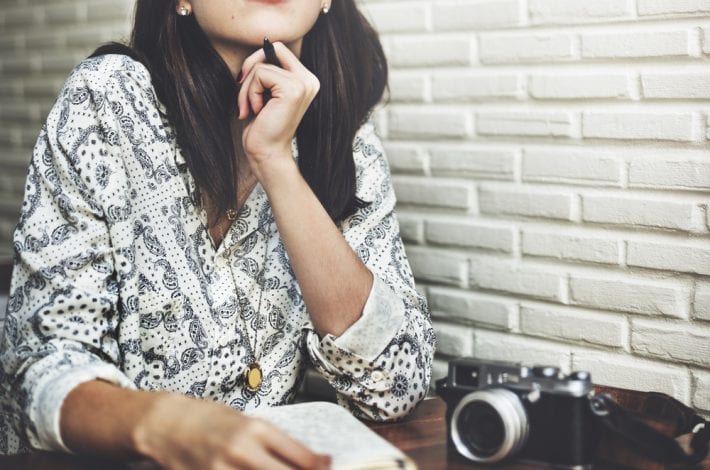 1
Parenting Articles
We are looking for inspiring essays about 600-1200 words long that can be either:
First person essays from real mums and dads, reflecting on pivotal, or just everyday moments of parenthood. We don't judge or shame parents or other parenting styles so good vibes only please! We do like to talk about the tough stuff, difficult experiences and the emotional journeys or moments of parenting. We hope that by sharing our own struggles and insights we can give encouragement to other parents who may be going through something similar and let them know they are not alone. We also like to share the incredible love we feel for our children and how it's changed us.
Expert articles. If you are an in a certain field, we also welcome posts offering tips and practical advice to parents on a topic within your area of expertise.
If you are writing for the first time
Write from your heart and share your real feelings and experiences. Just be as honest as you can. If you're writing about a deeply personal or painful issue, remember that you are always free to use a chosen author name or to remain anonymous if you prefer.
Your articles don't need to be long essays. Pieces anywhere between 500-1000 words are great.
Don't compare your piece to other people's. Each story has its own special message, so write it however you think your story is told the best.
Some examples of our pieces from other parents can be found here:
Breastfeeding – what no one tells new mothers
2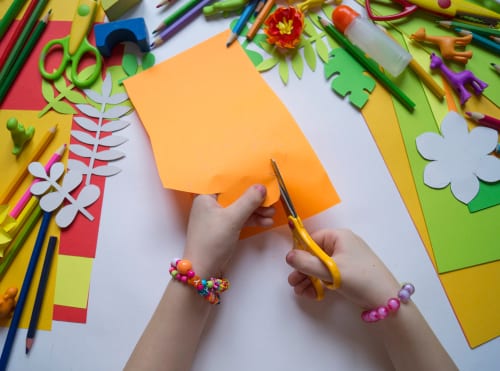 2
Crafts & Learning Activities
These posts require strong photography skills. You can see examples of some of our own posts here: Kidspiration
We ask that any crafts or learning games submitted are:
bright, colourful and easy to make
well photographed
provided with a 'main image' and also with images of each 'step' of making the craft.
provided with clear and concise instructions that are easy to follow
If you feel your craft or activity would be a good fit for our collection we would love to hear from you!
3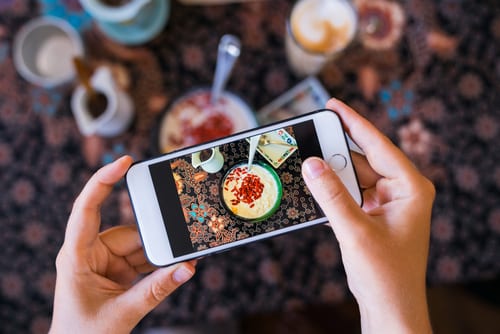 3
Recipes
These posts require strong photography skills. We feature all kinds of recipes: desserts, packed lunches, healthy meals and less healthy party treats.
We do lean a bit more towards healthy family meals and snacks that are quick and easy to make. You can find examples of our Recipes here: Little Gourmet
Recipe posts need to be:
well photographed.
photographs and text provided, describing each 'step' involved when making the recipe.
recipes have been tested.
instructions are clear, concise and easy to follow.
Some quick tips for those new to food photography are:
Always photograph food in natural lighting.
Use a professional camera or if this is not possible you could try using 'Portrait' mode on your i-Phone.
Think about how to lay out the food before photographing it. You can look at how professional food photographers lay out foods online and put together a plan for when you go to photograph your dish.
What to include with Your Submission
Required information – we will need to know:
your name and e-mail address (we will not publish this information unless you request it); and
your author name – your real name, a pseudonym or "anonymous" as you would like it to appear with the article.
Optional information – only if you want this published with your piece:
details of your website, blog or social media profile; and
your biography (please keep your bio to one or two sentences).
Happy Writing! We look forward to hearing from you and sharing your posts on Mas & Pas! 
Click Here to Submit a Guest Post to Mas & Pas