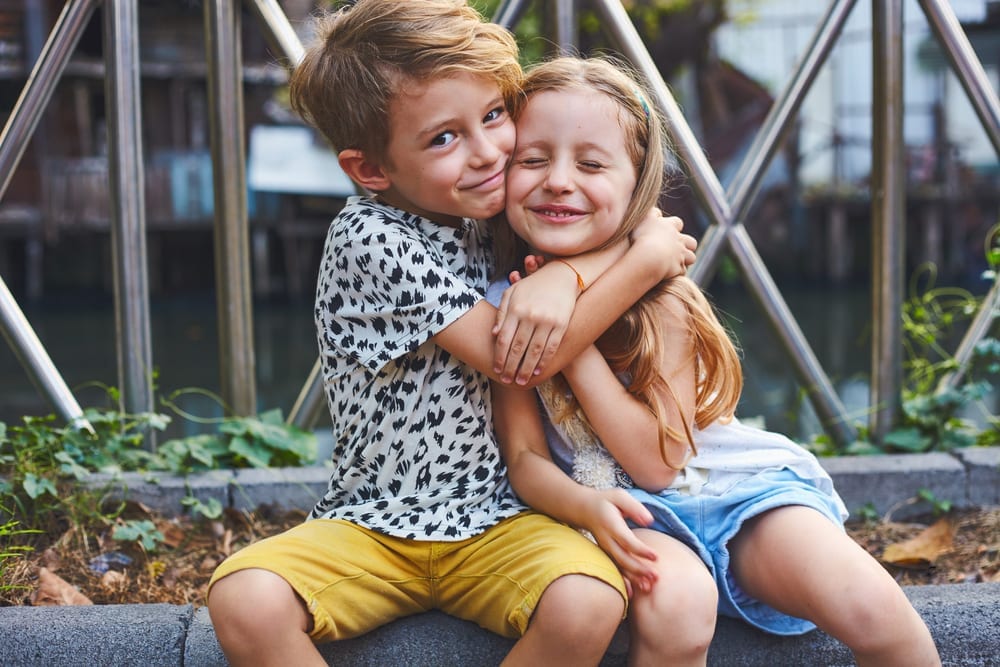 A cousin is a little bit of childhood that can never be lost. Marion C Garretty
Cousins are amazing to have. They can be as close as siblings but decidedly less annoying!
They're there through all the best bits and important events throughout your child's life. And growing up with cousins can benefit your child in so many ways.
As parents there's something magical about watching your own children play together as cousins and form strong bonds.
When you watch them it can bring back happy memories of your own childhoods and how much they were enriched by having cousins to share it all with too.
Cousins can be the best friends your child can ever have. Here's why:
1
1
Growing up together can create a bond like no other
Cousins will know each other throughout their lives. From the nappy days to the toddler years: from goofy school days to the awkward teenage years.
Cousins, like siblings, see each other grow up and develop. They're there from the beginning and stay by your child's side as they grow.
2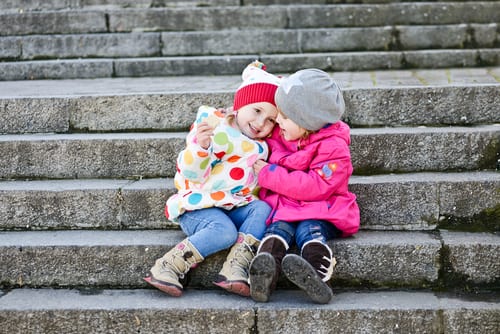 2
They're your child's first friends
Cousins are your first child's first playmates and their first friends.
They are the easiest company to have because they're thrown together from an early age and get on like siblings.
Unlike siblings though they're not stuck together every day so seeing each other ends up being a real treat!
3
3
Cousins are enough alike to strike a bond
Your child's cousins are the people in the world most like them. They might look similar, share the same sense of humour and the same values.
They are enough like your child that spending time together feels effortless and natural.
It makes it easy for your child to be themselves when they are with their cousins and the comfort of just being yourself with someone is a precious thing.
4
4
They share the same family and all its quirks
Cousin to cousin we'll always be, Special friends from the same family tree. Unknown
Cousins have parents that are similar in many ways so that they can relate to each other's families.
At the same time their parents are different enough to make spending time at each other's houses comfortable yet exciting.
The similarities make spending time together easy. The differences make spending time together different and fun.
5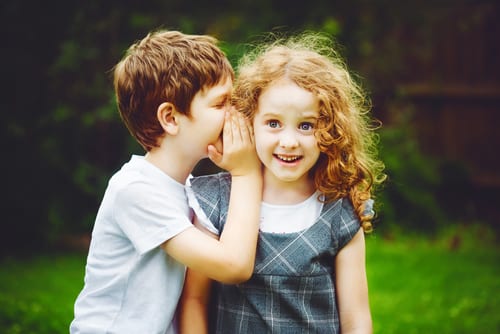 5
Cousins are the best at keeping secrets
Cousins make the best confidantes. Your child can trust them to keep all their secrets and never tell.
The safety net of the family bond means they will have a close friend to share their deepest secrets with and talk about their feelings with.
6
6
They make family gatherings the MOST fun
Cousins mean that it's like having best friends at family get-togethers and gatherings.
Every holiday or celebration is so much better for your kids when they have cousins to play with.
When the grown-ups spend ages chatting or lingering over the table at the end of a meal, cousins have the freedom and excitement to go off and play and make their own adventures.
7
7
The memories cousins have together make up their childhood
We didn't know we were making memories. We just knew we were having fun. Unknown
They're together for high days and holidays. The family times that matter and the memories that last a lifetime.
They're together for the trips and celebrations you'll always remember, the events that make up childhood. Cousins are sewn into each other's childhood memories forever.
8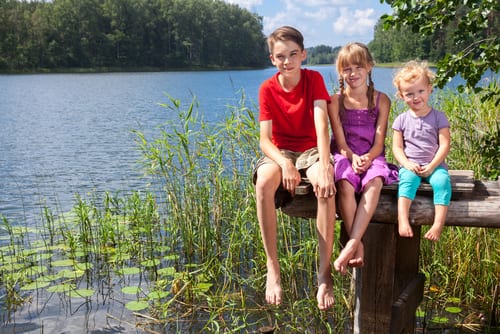 8
Your child can be themselves in their company…
… and their cousins will accept that. Because cousins grow up together they know each other's quirks. And love each other anyway.
9
9
Cousins can pick up where they left off
Cousins are connected heart to heart. Distance and time can't keep them apart. Unknown
They can go months without seeing each other but when they do it's like no time has passed at all. It's never awkward and cousins just pick up where they left off.
It's one of the easiest and most natural friendships your child can have in their lives. Whether they see each other all the time of just a few times a year.
10
10
They teach your child things that siblings can't
Cousins teach each other all sorts of things that add to their lives. Sometimes it's new words that they use in their playgrounds, new crazes they're into or new games they've been playing.
Sometimes they teach your child really important lessons such as how to be honest, how to be kind, how to understand children of different genders, ages and personalities.
Because cousins come from the same family but might live different lives, there is enough of the same to make things familiar and just enough difference to allow them to teach each other something new.
11
11
The age range opens up your child's world
Because cousins are different ages and genders they can open up your child's world. If your child doesn't have a brother but has boy cousins they learn how to talk to and relate to boys.
Being with little cousins gives older children a chance to look after, protect, teach and just enjoy being with younger children. It also reminds your child of the easy joy and simple happiness to be found in life.
For younger cousins, being with older cousins means you give them a glimpse into the grown-up world they've not reached yet. They watch and learn from their older cousins.
12
12
They'll always be there for your child
Cousins are family and will always be there for each other. No matter what.
For parents we love to think forward into the future and imagine that when your children are grown up they will still have their cousins as firm friends.
Cousins can enrich your child's life so much and in so many ways. From first playmates to life long friends who share the same family history – the love of a cousin can last a lifetime.