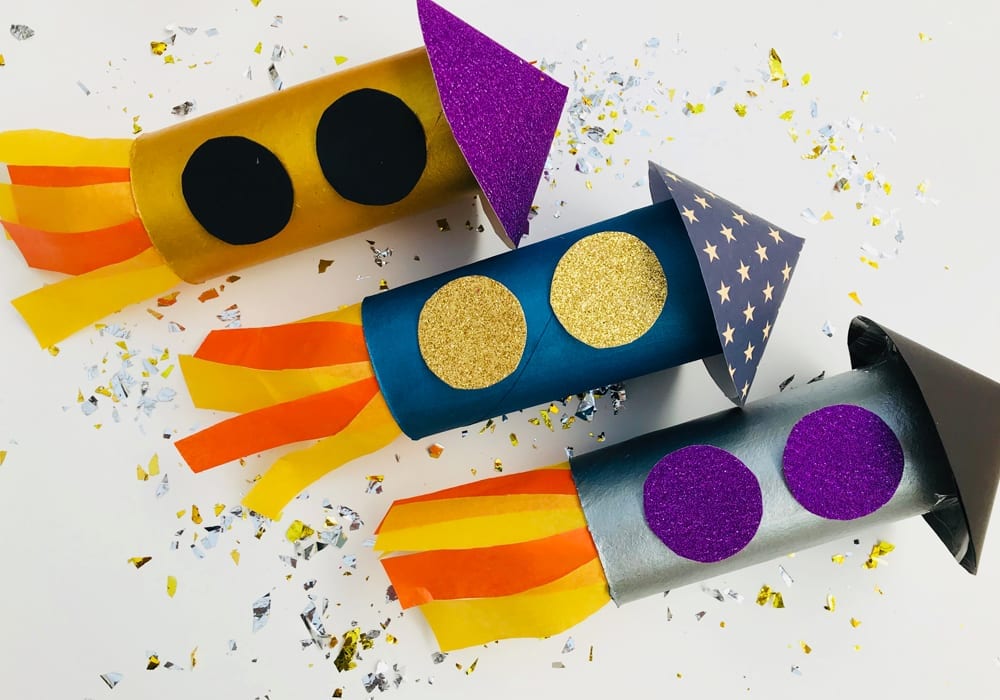 These paper roll space rockets are out of this world.
In minutes you can transform a simple toilet roll into an almighty rocket, ready to launch off into space.
An exciting rocket craft for kids to enjoy playing with.
Summary:
Time: 10 minutes
Age: Little kids to Big kids
Difficulty: Easy peasy
1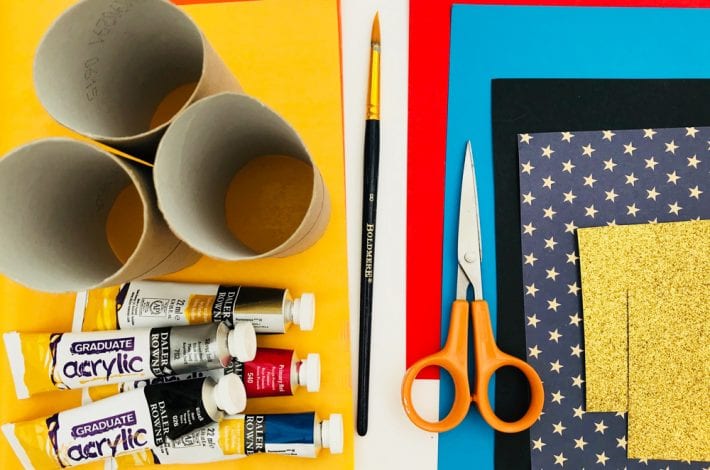 1
You will need:
Coloured or patterned card
Yellow and orange tissue paper
Paints – we prefer acrylic paints
Paint brush
Scissors
Glue and sellotape
2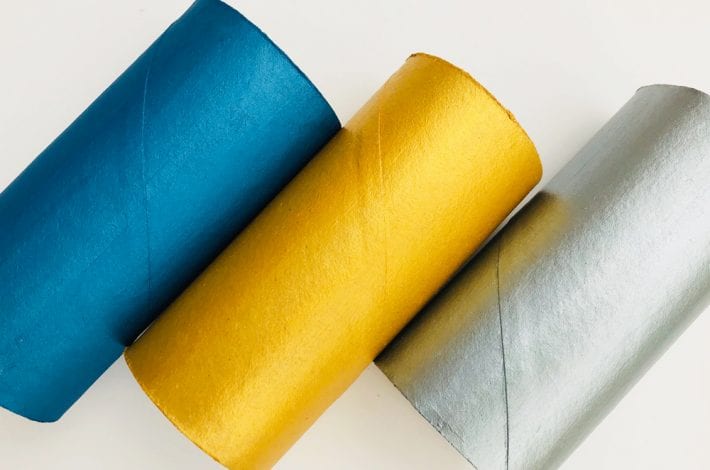 2
Step 1: Paint your rockets
Paint your paper roll all over.
We used acrylic paint as it covers the cardboard in a thick coat. Our coats are metallic paints as well to give our rockets a space aged feel, but you can use any colours you like.
3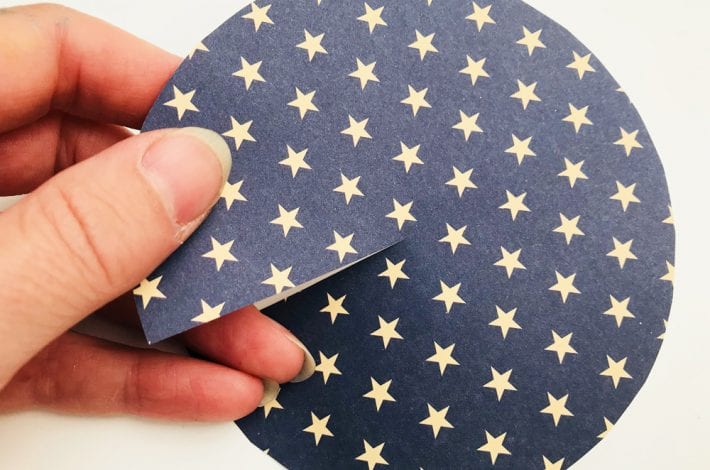 3
Step 2: Cut a circle of card
Draw round a coaster or small plate to cut a circle of card.
Then make a cut from one side to the centre of your circle.
4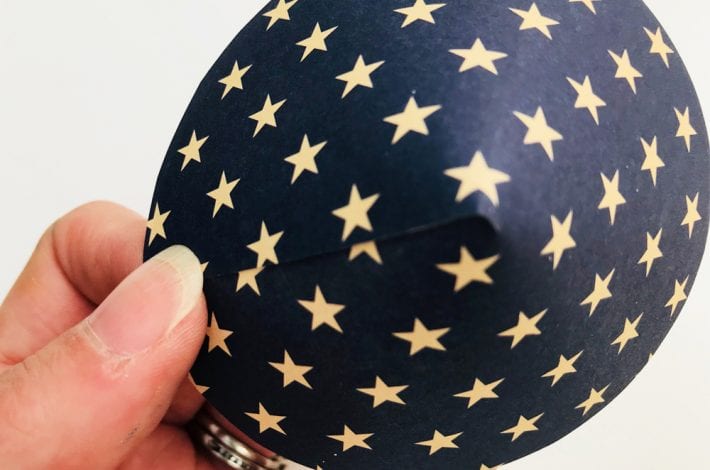 4
Step 3: Make the rocket nose
Make a cone from your circle of card to form the rocket nose. Tape or glue it in place.
5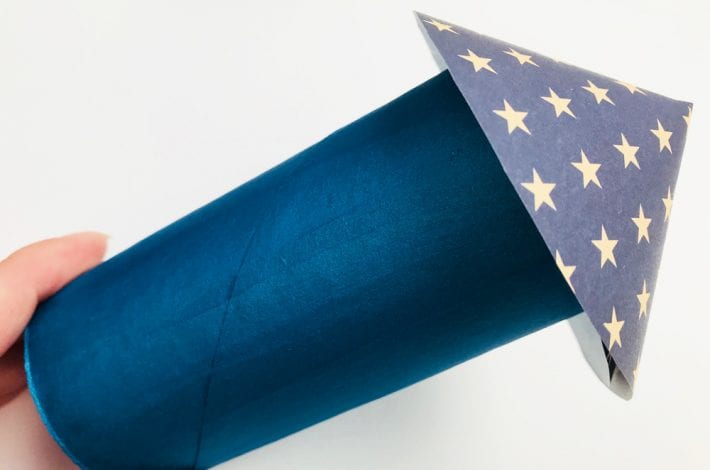 5
Step 4: Attach your rocket nose
Now attach the nose to your rocket. This is a little bit fiddly.
A glue gun works well or you can use sellotape to secure it in place.
6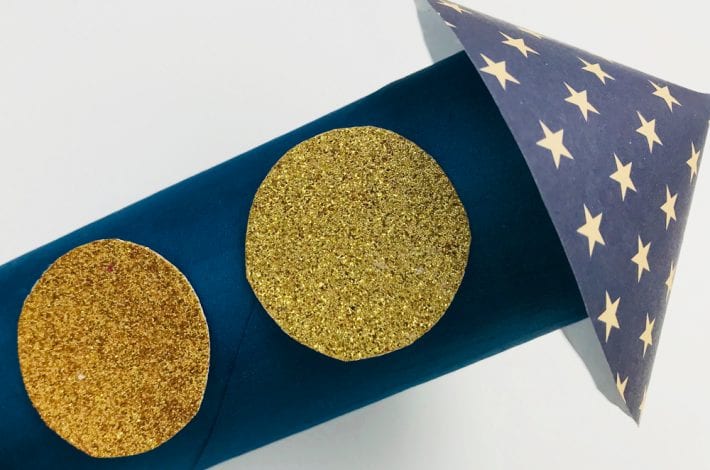 6
Step 5: Add some windows
Cut two small circles from your coloured or patterned card and glue them onto the tube of your rocket to make the windows.
7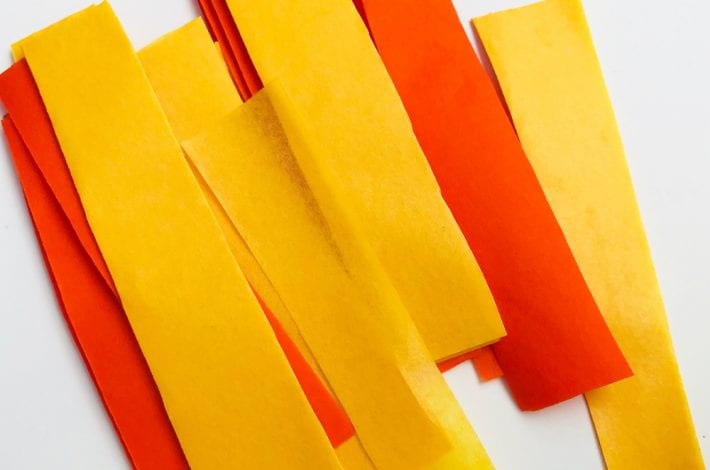 7
Step 6: Now for some flames
Cut some strips of yellow and orange tissue paper to make the flames that will come out of the bottom of your rockets as it launches.
8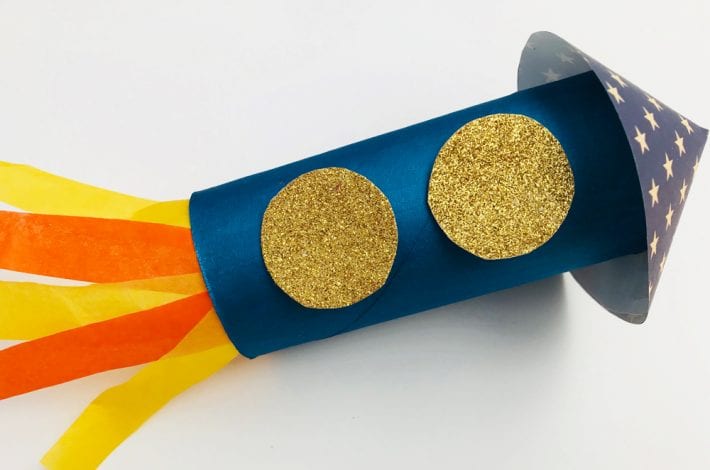 8
Step 7: Glue on the tissue flames
Pop a little bit of glue on top of your tissue strips and stick them to the inside of your tube to make flames. Your rocket is all ready to launch into space.
Your rockets are ready to launch. 3…2…1…BLAST OFF!