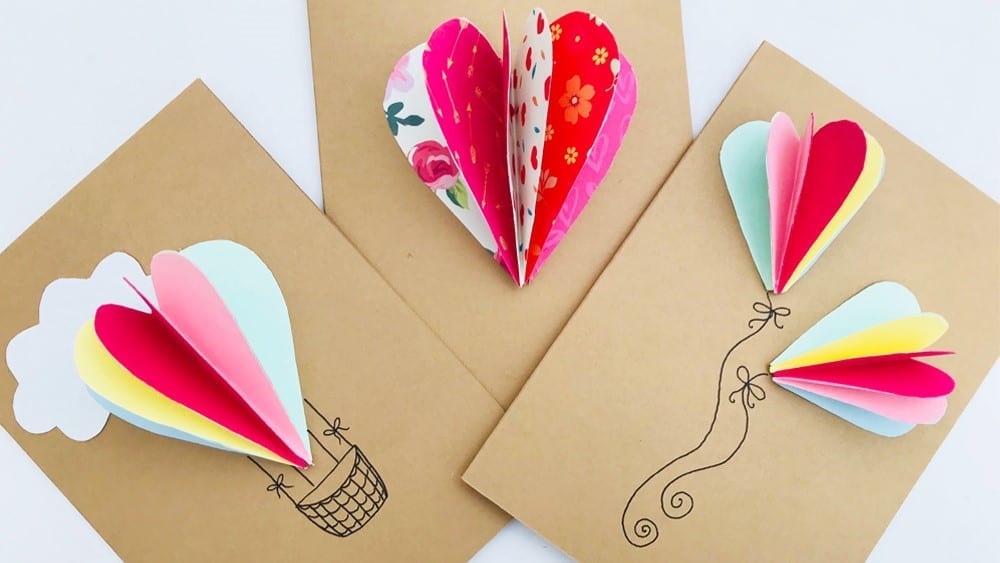 You'll fall in love all over again with these gorgeous 3D heart cards. They're so quick and easy to make that you can put together a whole bunch in one go, making your hearts part of different designs. Here we've made a heart hot air balloon, a large 3-D heart and some pretty heart party balloons for our selection. A great way to make stunning cards for Valentines day, birthdays or any day you just feel like saying 'I love you'!
Summary
Time: 10 mins
Age: Little kids to Teens
Difficulty: Easy peasy
1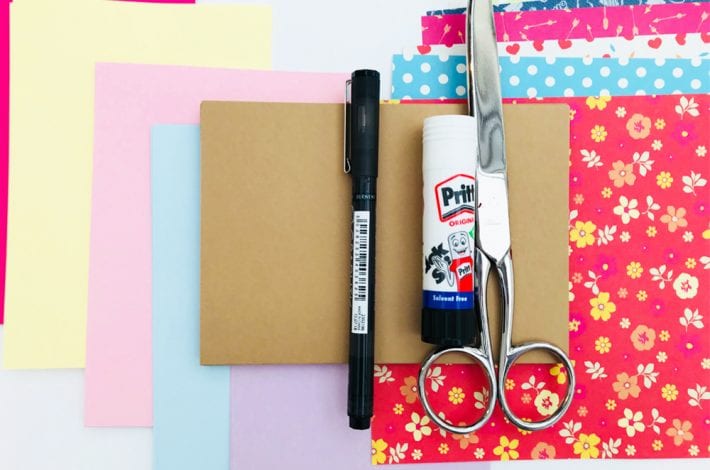 1
You will need:
Card or paper – white and multicoloured
Card for your background – we used beige
Scissors
Glue
Fine black pen
2
2
Step 1: Cut out 5 hearts from coloured card
Pick 5 different colours of card or paper and place the sheets on top of each other in a stack.
Cut out a heart shape through the layers, so that you will end up with five identical paper or card hearts.
3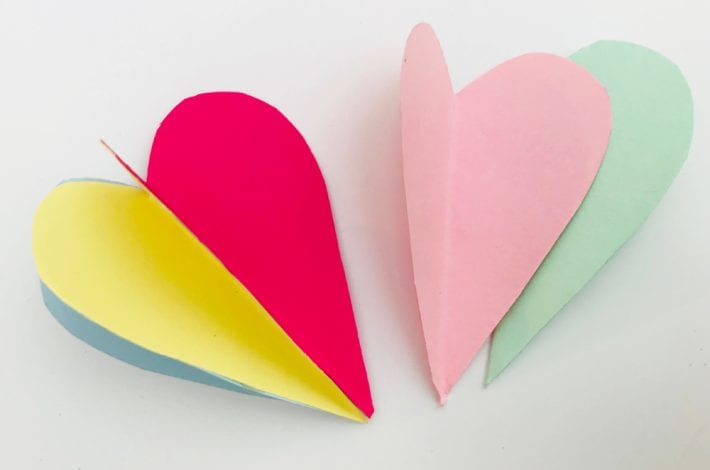 3
Step 2: Start creating your 3D heart
Fold each heart in half.
Then glue the back of one heart onto the back of another to join them together.
Keep sticking on hearts back to back.
4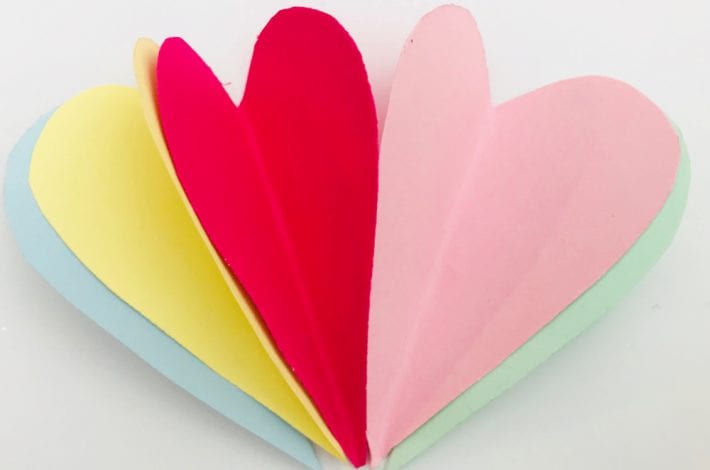 4
Step 3: Your heart is ready
Once you have glued all five hearts together your 3D heart is ready.
Now all you need to do is decide on a design for your card.
5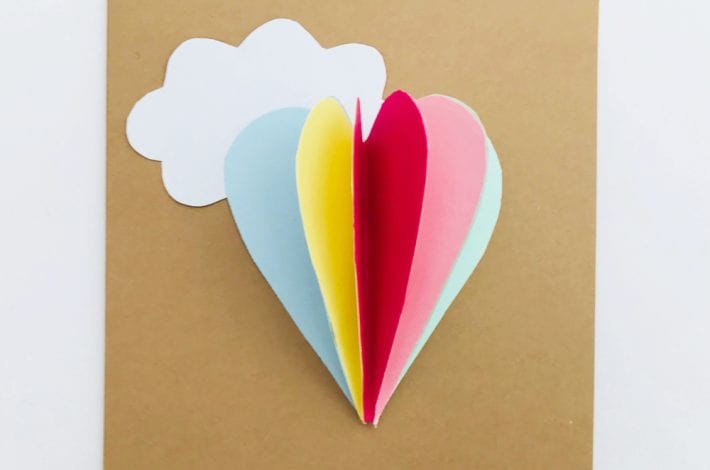 5
Step 4: How to make a balloon card
To make your heart the star of this adorable balloon card, cut a cloud shape from white card and glue it onto your background.
Then glue your 3D heart in place.
6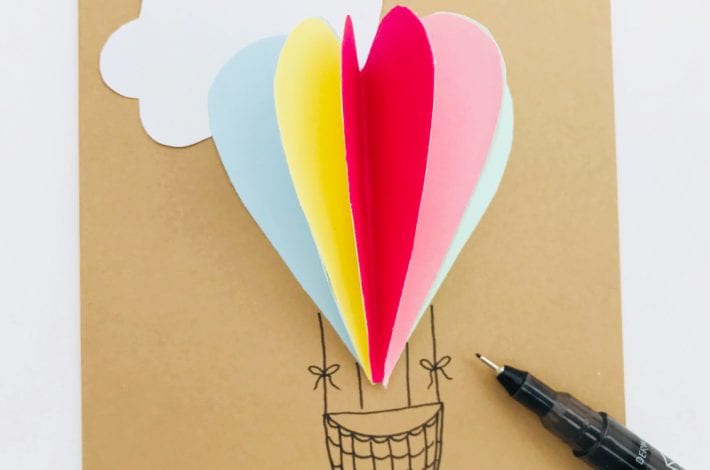 6
Step 5: Add details with black pen
Draw on the basket and strings with a fine black pen.
7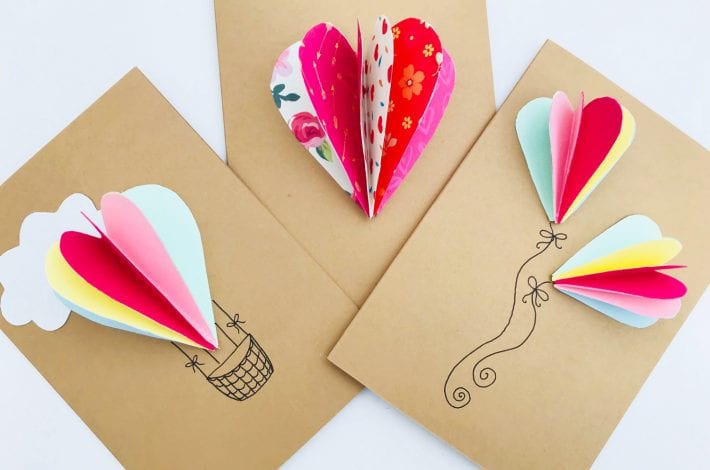 7
Step 6: Try out some other designs too
You could make your card by simply gluing on a large 3D heart.
We made one using pretty patterned papers to really make it stand out.
Or you could make two or three smaller 3D hearts and turn them into heart shaped balloons.
You can get creative with these fab heart cards