2 minutes to set up and you have 2 fun pom pom learning games that you can play with your little one.

The first game is learning to match and sort colours.

The second game is learning to count out the right number of pom poms.

It's all played using tongs to pick up the pom poms which has the added benefit of helping them practice those fine motor control skills.

We used rainbow coloured silicone cup cases here for this activity because they're nice and colourful and the silicone is more durable. But you can play this game just as well with paper cupcake cases instead.
Summary:
Time: 5 minutes
Age: Toddlers to Little Kids
Difficulty: Easy peasy
Skill: Sorting colours and learning to count
1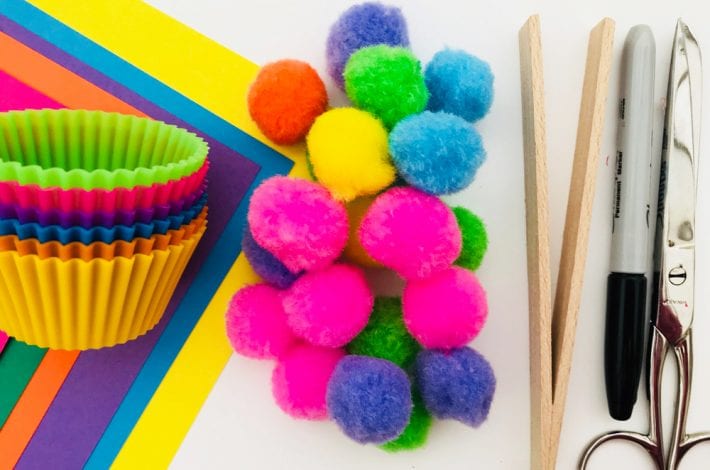 1
You will need:
Bun cases
Card – various colours
Scissors
Pen
Pom poms – various colours
Tongs
2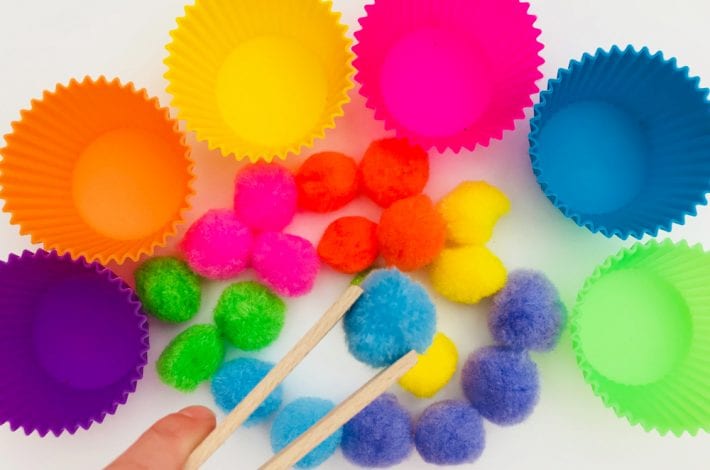 2
Colour matching game
Set out the colourful bun cases.
Place pom poms that match each colour of your bun cases in the middle.
Give your child some small tongs that are easy to use.
To play the game they must pick up the coloured pom pom with the tongs and place them in the matching coloured bun case.
3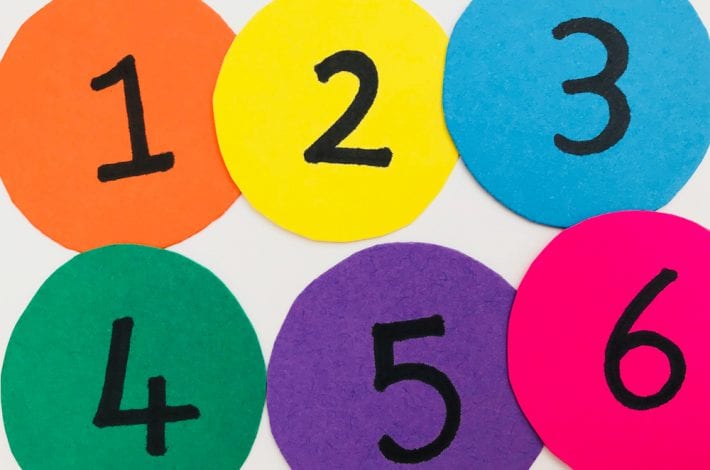 3
Step 1: Counting pom pom game
You can also play another learning game with the pom poms, a counting game.
First cut out circles of coloured card in the same colours as your bun cases.
Write numbers in the centre of each coloured circle of card.
4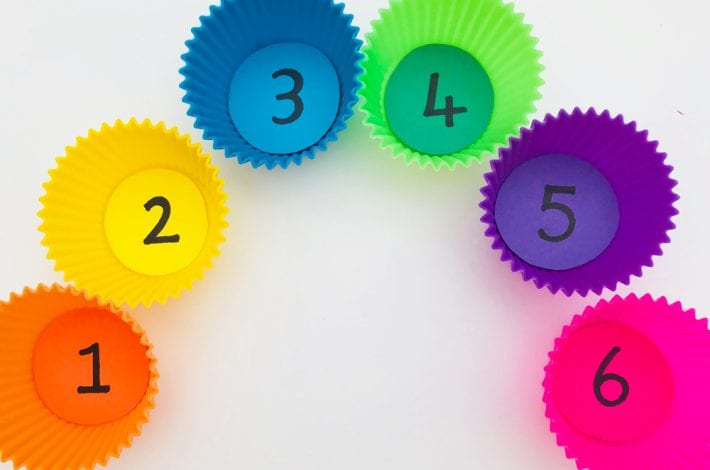 4
Step 2: Place the numbered discs inside the bun cases
Pop each coloured disc into a bun case.
5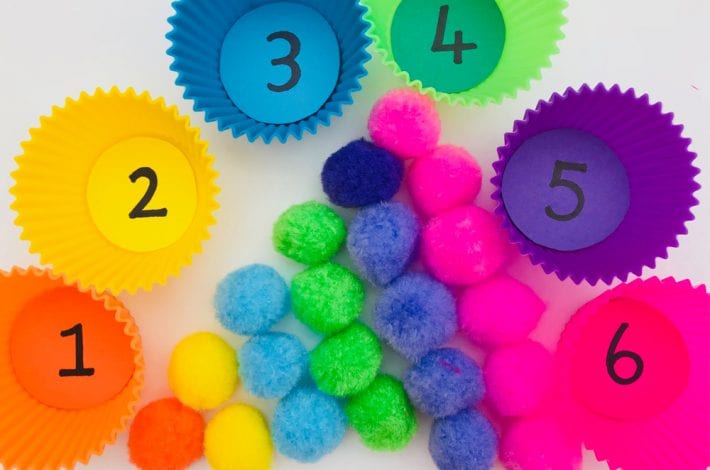 5
Step 3: Set up the game
Now add a selection of coloured pom poms to the game.
You can start off making it very easy by colour matching the number of pom poms to the cupcake case. For example you could set out 1 orange pom pom for the orange cupcake case with the number 1 in it, 2 yellow pom poms for the yellow case with the number 2 in it, and so on.
You could then make the game a little harder by setting out more pom poms than the required numbers. This means that your child has to think a little harder about how many of each colour to pick up and place in each bun case.
6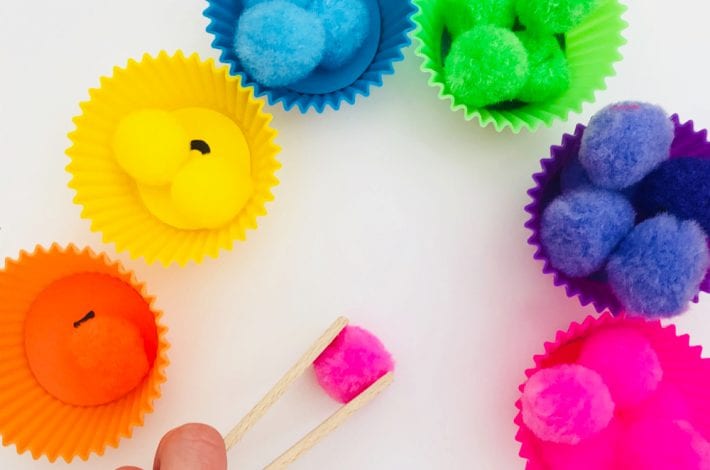 6
Step 4: You're all ready to play
Now ask your child to read the number in the first bun case.
They then have to pick up pom poms of the same colour and pop the right amount in each bun case.
Ask your child to count out loud as they place each pom pom in the bun case so they can practice counting out objects from 1-6.
Your child can have fun playing theses matching and sorting games again and again.
Extend the activity with more learning games
To extend the activity you could turn one cup cake case upside down and ask your child to work out the missing number in the sequence.
For example they might see cup cake cases with the numbers 1,2,3,5,6 so they then have to figure out that it's number 4 that is missing and that must be in the overturned cupcake case.
To extend it further you could write simple addition sums on the coloured discs and ask your child to place in the amount of pom poms to find out the answer to the sum.