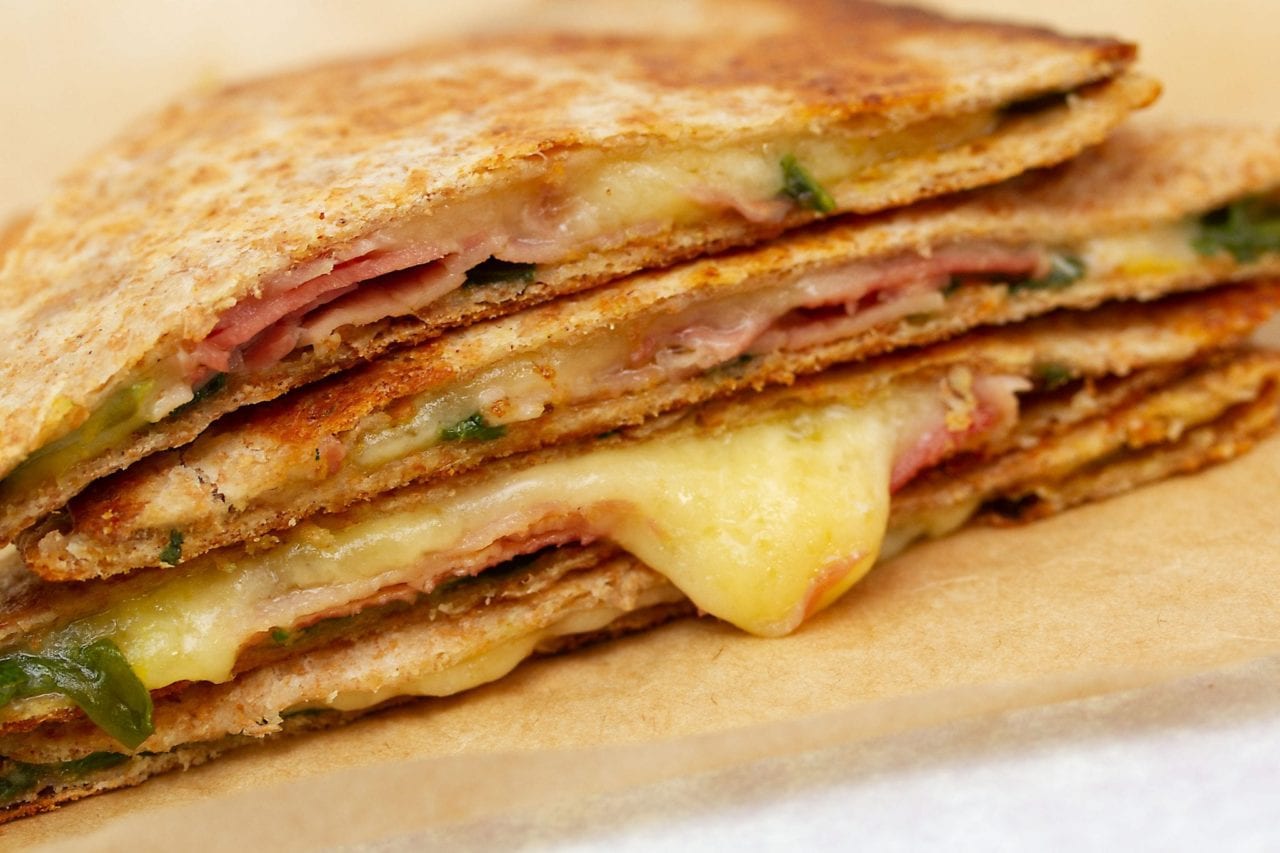 Try our simple and healthy kids quesadillas! Sure to satisfy children of all ages, these creative lunch box ideas are great for parents who are looking for a change from the traditional sandwich. As always we've sneaked a bit of veg in there by adding chopped spinach to traditional ham and cheese. These are delicious as a meal or as a packed lunch!
Summary
Prep: 5 mins
Cooking: 5 mins
Ages: Toddlers to Teens
Difficulty: Easy peasy
Makes: 1 quesadilla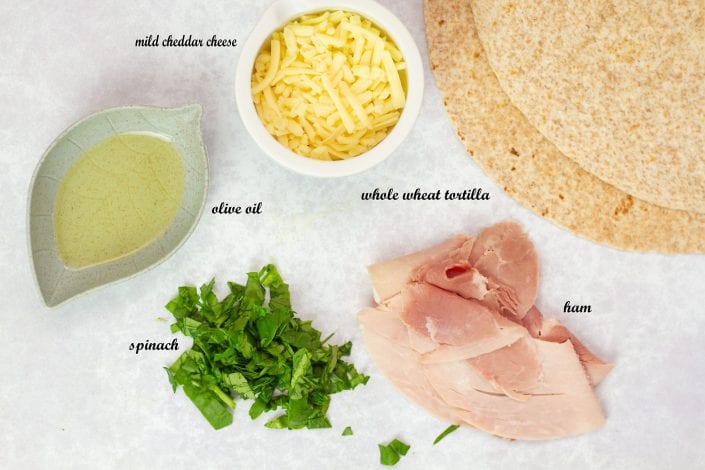 Ingredients
1-2 pieces of ham
¼ cup of mild cheddar cheese
Handful of spinach, finely chopped
1 wholewheat tortilla
Drizzle of olive oil
Instructions
Put all of the ingredients on the flour tortilla.
Fold the tortilla over and fry in a drizzle of olive oil for a few minutes on each side.
Cut the quesadilla into four pieces.
Put all of your ingredients on an open faced wholewheat tortilla.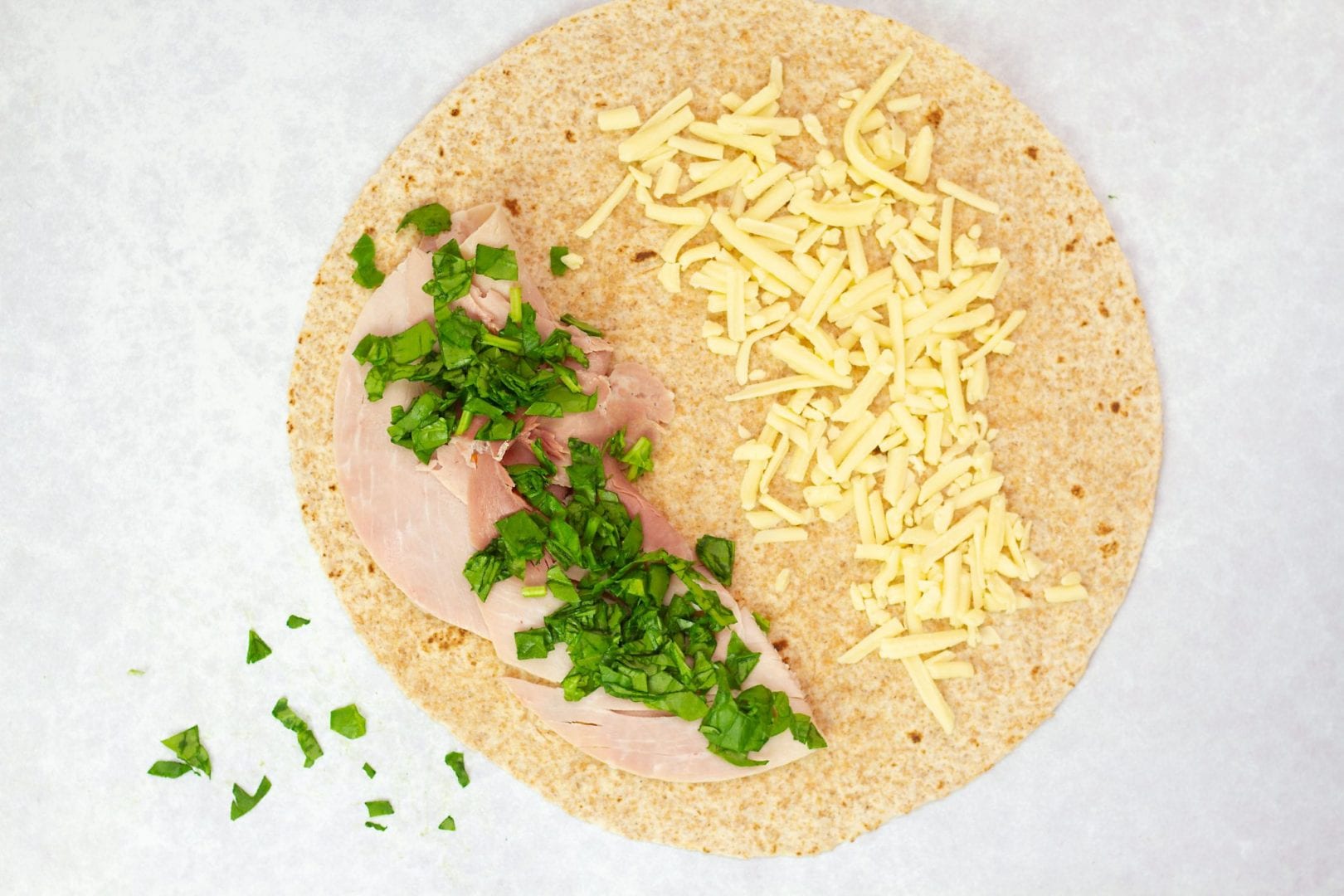 Fold your tortilla over and fry in a very small amount of olive oil.
Flip the tortilla after a few minutes to brown evenly on both sides.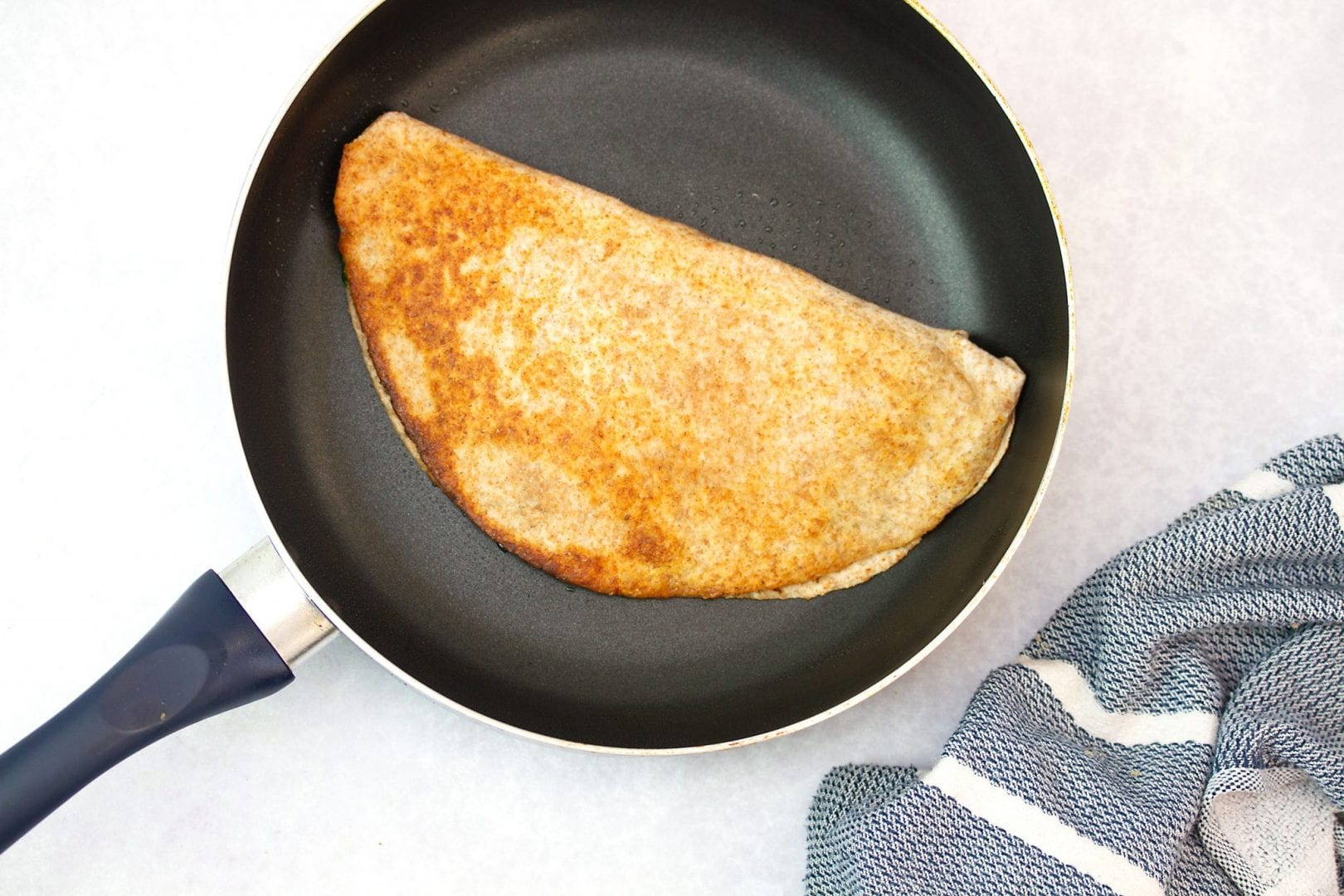 Cut your tortilla into four pieces.
You can eat them there and then, or pack them into your child's lunchbox.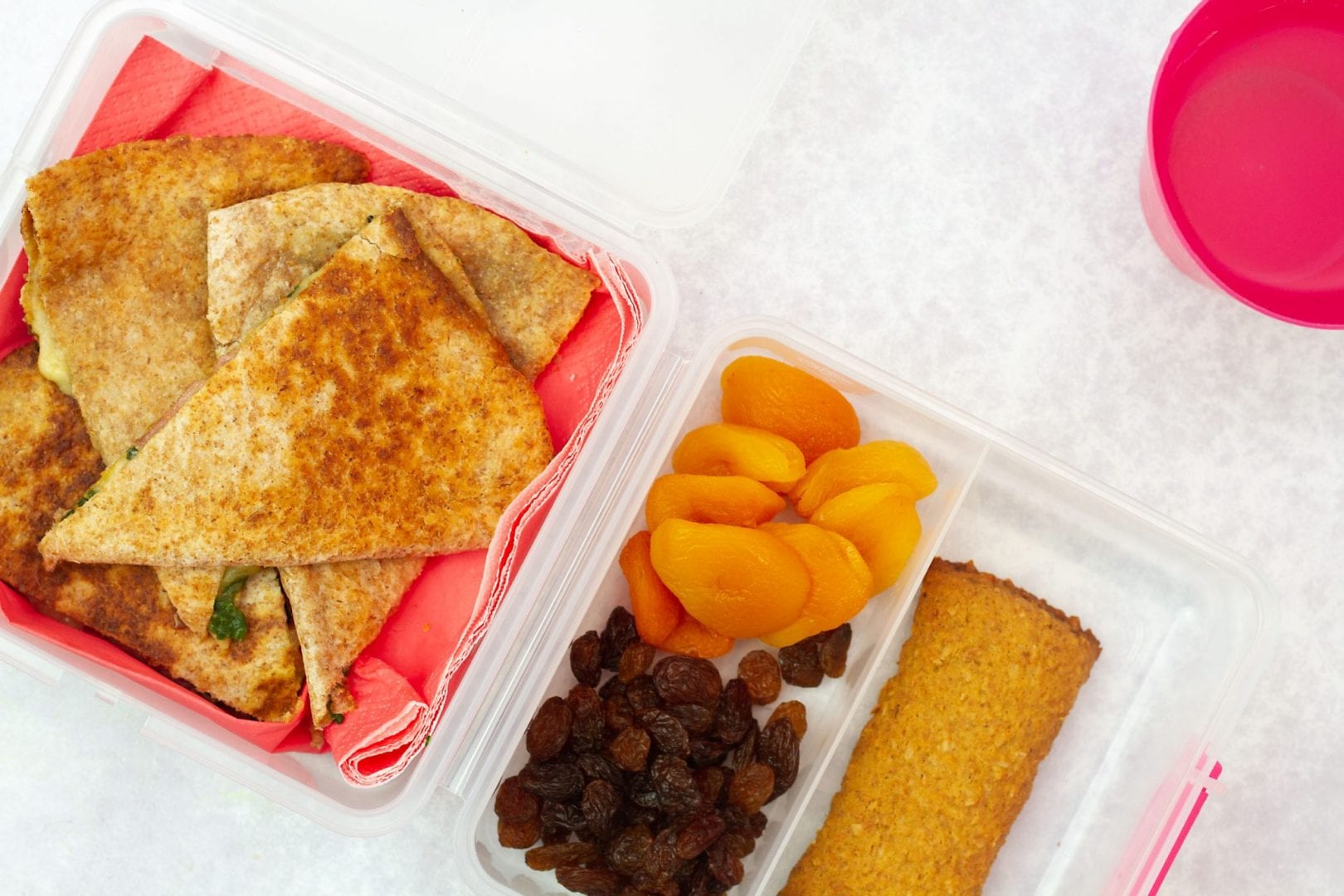 Enjoy these delicious kids quesadillas!